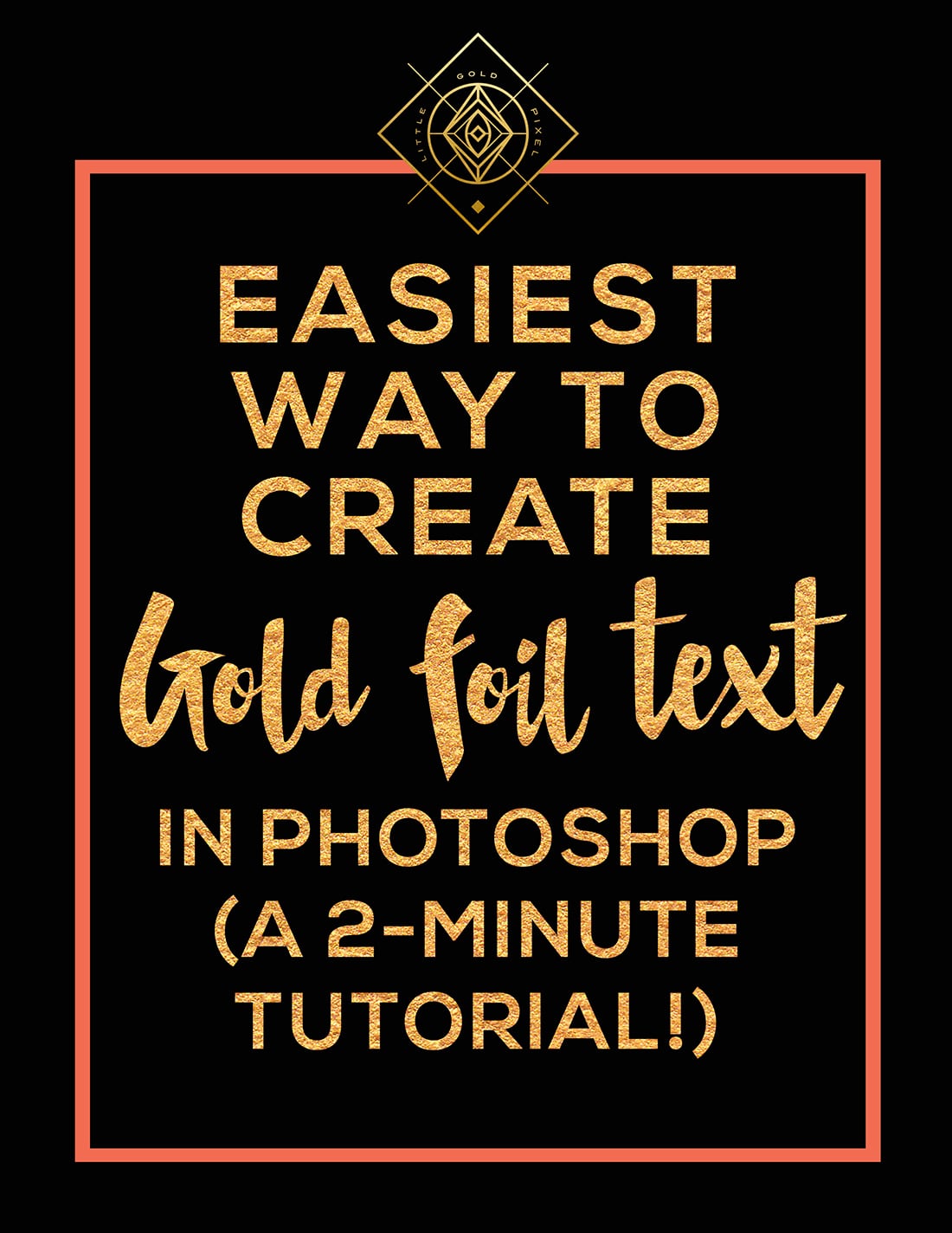 Have you ever seen text filled with gold foil and wondered how to make that happen?
Questions like this have been landing in my inbox more frequently lately, so I thought I'd put together a tutorial on how to create gold foil text in Photoshop.
As with anything in Photoshop, there are a million different ways you can do any one task.
Rest assured, this is the absolute simplest way to create gold foil text, especially if you aren't technically skilled in Photoshop.
Gold Foil Text in Photoshop
First of all, you will need to Google search "free gold textures" and pick out your favorite (you will find links to sooooo many).
Most of these textures are for personal use only. To find textures you can use in designs you want to sell, check out Creative Market or The Hungry JPEG. I wholeheartedly recommend Gold Rush — it has seen me through many a gold-related project!
Lastly, I put together this 2-minute video tutorial to show you the rest of the steps (which are oh-so-easy).
Hope this helps! Before you go, what would you like to learn in the next 2-minute tutorial? Drop me a line here and let me know!
P.S. Peep my list of design resources.
---