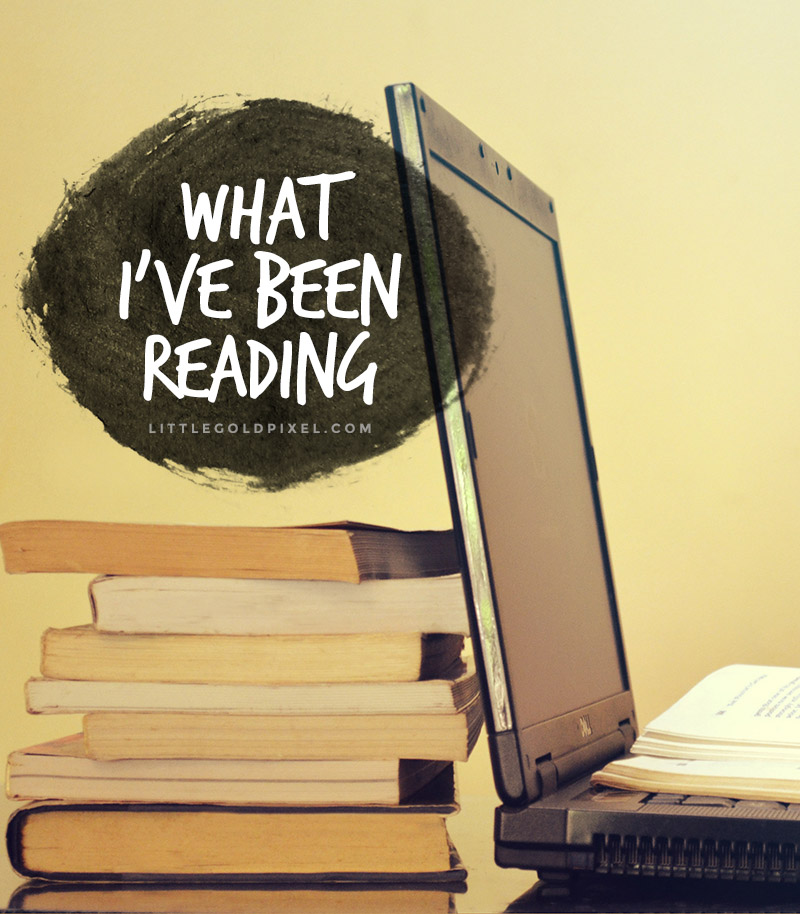 This is an occasional series that chronicles my quest to read 80 books in 2015. This is the third roundup (and a good way to get book club ideas). You can read the first here. The second here. Let's see how it went, shall we?
There's a glitch in my audiobook setup. My car is so analog that I have to tap my phone into the tape deck to hear it. The tape deck has been griping for awhile with this crazy high-pitched sound, which I've grown accustomed to.
No, really. On the weekends, H nearly pulls out his hair and the cassette adapter at the same time, saying, "How do you put up with that sound?!"
Honest to god, I didn't hear it at all. That's how used to it I am.
Now the cord has decided to short-circuit, rendering my audiobook narrators' voices oh-so-chipmunk-y, even more than usual because I like to listen to audiobooks at double speed.
This could all be fixed if I were to spring for a state-of-the-art Bluetooth system with voice command and all that jazz. Or I could just buy a new cassette adapter that doesn't whimper and short-circuit. One option costs hundreds, the other costs $10.
Obviously I want the Bluetooth.
That whimpering sound you're hearing? It's me, not the tape deck.
In the past month, I've made it through 8 books. My prolific book reading is directly related to my ridiculously long commute. I swear by audiobooks for this reason.
(Do you follow me on Goodreads? You should!)
Quick side note: You'll notice that my Goodreads reviews for these titles are mostly empty right now. I will remedy that in the coming days, promise.
Book Reviews 2015: 29/80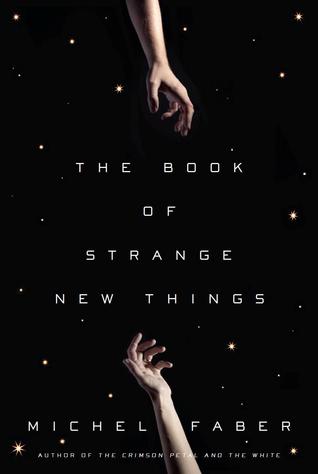 The Book of Strange New Things / Michel Faber
File under: Suspense, space, sci fi, religion, philosophical
Plot: Man is tapped to teach Christianity to the natives on a newly colonized planet, where not everything is as it seems.
Review: There are so many ways this could've gone, but it didn't, and I was pleasantly surprised at how it all unfurled.
Amazon Goodreads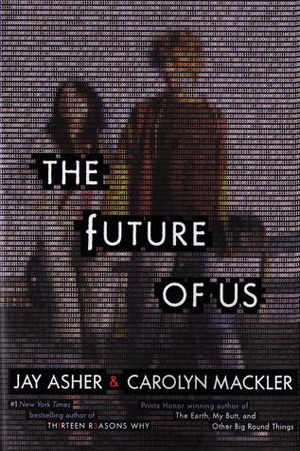 The Future of Us / Jay Asher and Carolyn Mackler
File under: Y.A., 1990s, rom-com, blast from the past, nostalgia
Plot: Teens in the 1990s are able to access Facebook and see their future lives.
Review: Predictably endearing flashback to my high school days.
Amazon Goodreads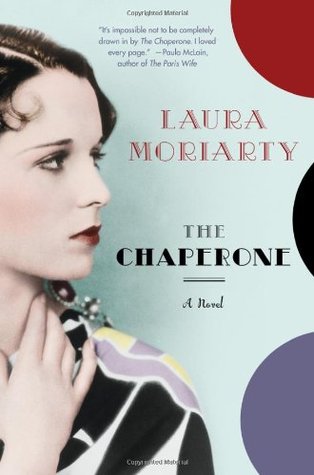 The Chaperone / Laura Moriarty
File under: Historical fiction, literary fiction, Kansas, 1920s
Plot: Cora chaperones a young Louise Brooks from Wichita, Kan., to New York City in the early 1920s.
Review: This book was an easter egg of interesting plots following the titular character, Cora. Moriarty knows my home state well (see: The Center of Everything), and it was engrossing to walk the streets of my hometown via the lens of orphan trains, the Prohibition Era, women's suffrage and reproductive rights.
Amazon Goodreads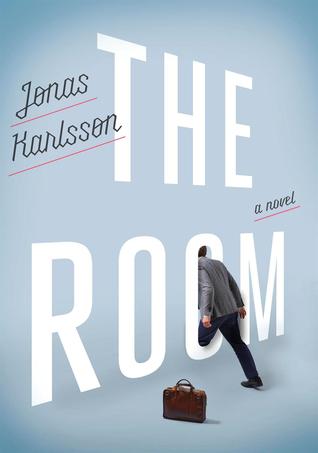 The Room / Jonas Karlsson
File under: Literary fiction, office drama, existential crisis
Plot: Man tries to blend in at his new job but alienates his colleagues when he discovers The Room.
Review: Equal parts The Stranger and Being John Malkovich. A short but curious read.
Amazon Goodreads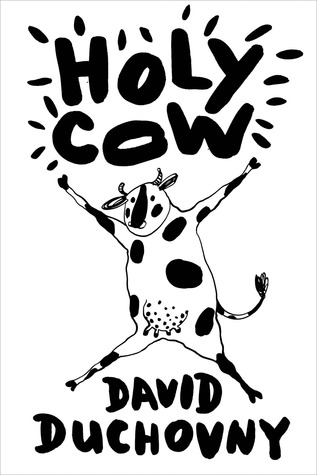 Holy Cow / David Duchovny
File under: WTF, vegan, anthropomorphization
Plot: Elsie the cow gets wise to humans' intentions and makes a break for India, where she will be revered.
Review: Honestly I don't even know. I mean, it was nice for David Duchovny to read me a bedtime story with cows talking in LOLZ and slang, but I think I'd rather wait for the X-Files reboot.
Amazon Goodreads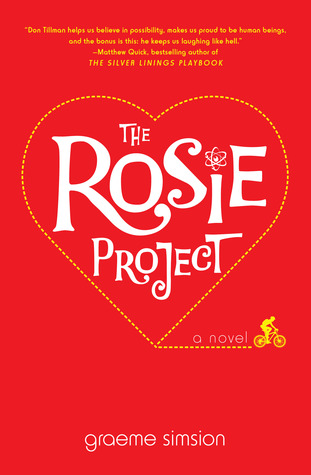 The Rosie Project / Graeme Simsion
File under: Rom-com, sleuthing
Plot: Man who might be a robot comes up with a dating quiz to weed out potential mates.
Review: I enjoyed this, despite the fact that Don refers to everyone by their BMI (yuck). I could see this one as a movie already, which makes sense because it's in development.
Amazon Goodreads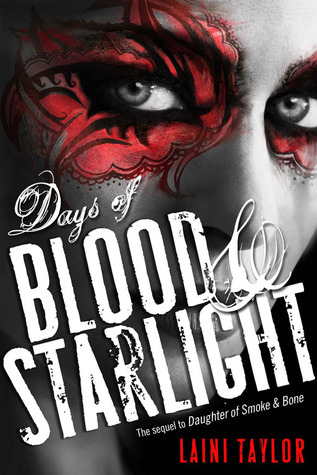 Days of Blood and Starlight / Laini Taylor
File under: Fantasy, battle of good vs. evil, star-crossed lovers
Plot: Kairu crosses into Eretz to avenge her people, but at what cost?
Review: This fantasy realm is so not my usual genre, but it's possible that I enjoyed the sequel even more than the first, Daughter of Smoke and Bone. I started reading the final installment today, so you know I'm hooked.
Amazon Goodreads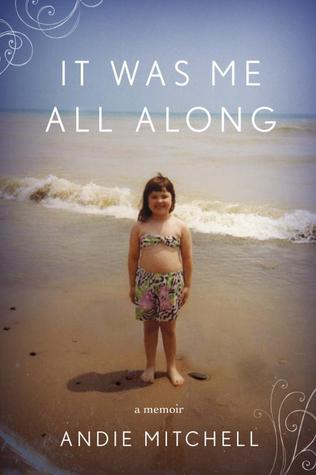 It Was Me All Along / Andie Mitchell
File under: Memoir, weight loss, bloggers
Plot: The blogger behind Can You Stay For Dinner shares her lifelong struggle with food.
Review: I love Andie, really. Her blog is amazing. BUT. The book was undercooked. The first half made me cry with its honesty and the mixed feelings toward her father, but the second half was shallow in comparison and I never got the sense that she has actually come to terms with those daddy issues.
Amazon Goodreads
In a Nutshell
Three to read: The Book of Strange New Things, The Chaperone, The Rosie Project
One to pass: Holy Cow
So there you have it. 29 down! 51 to go!
What have you been reading lately? I'm always on the lookout for a good book … do share recommendations in the comments. Have you read any of these books? Do you agree/disagree with my assessment? Let's discuss in the comments below.
Linking up with modernmrsdarcy.com, a great place to find good reads. Check it out.
THE SMALL PRINT: This post contains affiliate links. Thanks for supporting Little Gold Pixel's iced coffee habit.