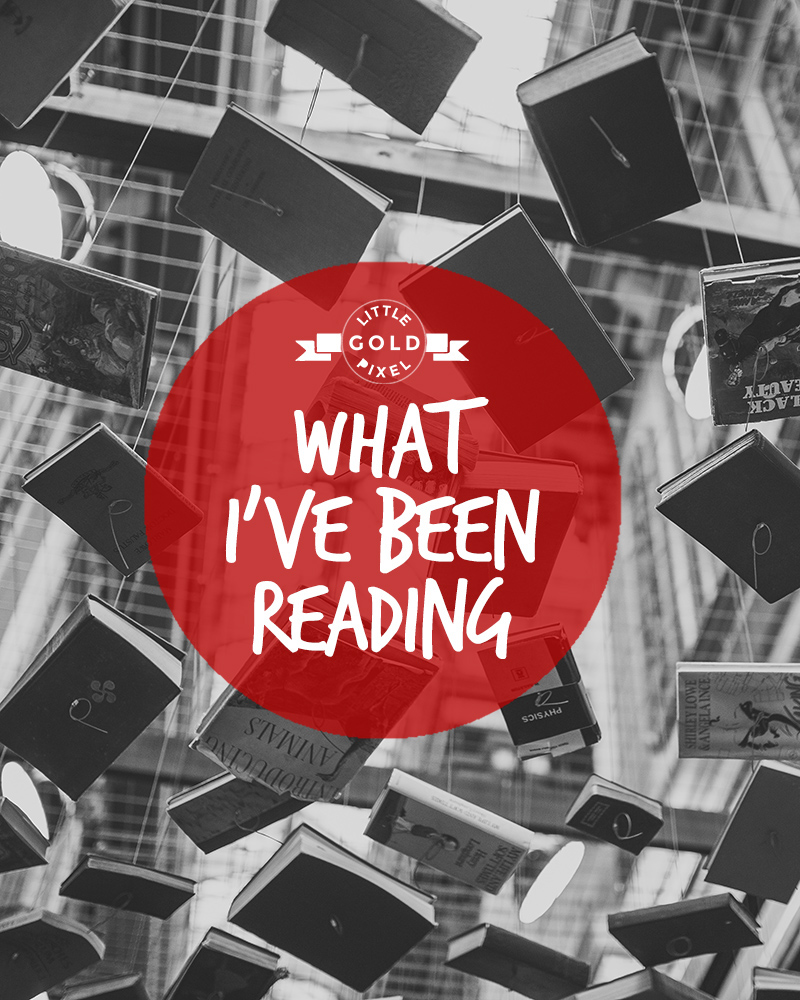 This is an occasional series that chronicles my quest to read 80 books in 2015. This is the sixth roundup. You can read the first here. The second here. The third here. The fourth here. The fifth here. Let's see how it went, shall we?
In my mind, my summer reading went much better than it actually did. I slowed down quite a bit over these past few months. In fact, I slowed down so much that I got to the 85% mark in All the Light We Cannot See only to absentmindedly let the library loan expire before I could finish.
I'm still waiting for a copy to free up so I can finish the book. Everyone has been talking about this book, and for good reason. It's really, really good.
In the meantime, I've been distracting myself with my favorite Y.A. dystopian series of all time.
Somehow, even with all the tortoise reading, I'm still seven books ahead of schedule!
Gah, it's been a while since I read some of these. I hope I can still remember their plots!
(Do you follow me on Goodreads? You should!)
---
Book Reviews July/August 2015: 56/80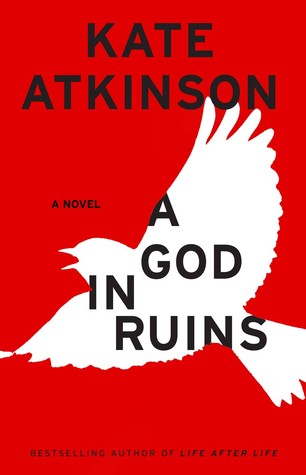 A God In Ruins / Kate Atkinson
File under: Literature, nonlinear storytelling, life
Plot: Teddy never expected to survive World War II, but he did, and this is his life. And his children's lives.
Review: After a meandering start, I was pleased when Kate Atkinson ("Life After Life") pulled it together in a way only she can. No one writes about the human experience as adeptly and as sympathetically as Atkinson.
Amazon Goodreads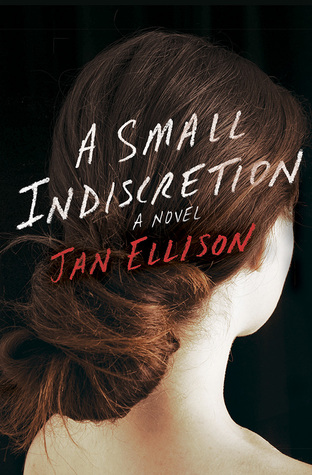 A Small Indiscretion / Jan Ellison
File under: Literature, suspense, family secrets
Plot: Woman tries to come clean about her past escapades in Europe while dealing with fallout of her secrets in the present.
Review: So much stress, but somehow un-put-down-able. Other readers had a beef with the format of the book (written like a letter to her son), but it didn't bother me in the slightest.
Amazon Goodreads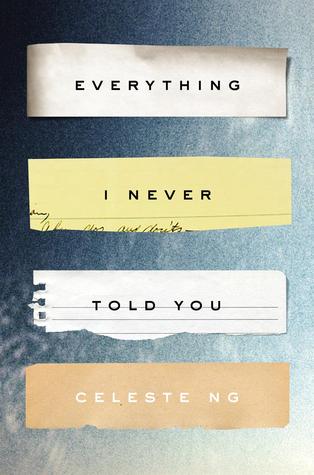 Everything I Never Told You / Celeste Ng
File under: Suspense, mystery, literature, family drama
Plot: Lydia is dead. Her family tries to figure out why and where they went wrong.
Review: This is far more than a book about losing a child — it's a character study about the choices we make and how they can reverberate through our lives and through our children's lives. Ng's prose is painfully beautiful.
Amazon Goodreads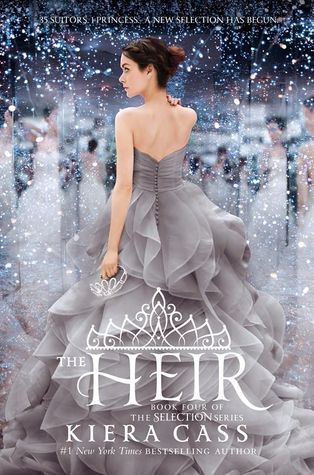 The Heir / Kiera Cass
File under: Y.A., Cinderella, dystopia, The Bachelorette
Plot: Princess Eadlyn is forced into a Selection (a la The Bachelorette) to choose a husband. Because as much as we hate the system it seems to be working … or something.
Review: I should've stopped reading this series at The One. The premise of this book is so flawed, I can't even explain why I picked it up.
Amazon Goodreads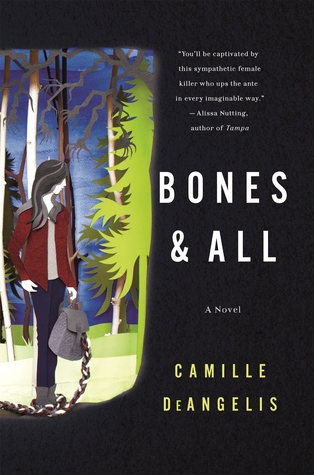 Bones & All / Camille DeAngelis
File under: Supernatural, coming of age, the stuff nightmares are made of
Plot: Since she was a baby, Maren has had what you might call "an issue" with affection. Anytime someone cares for her too much, she can't seem to stop herself from eating them. Now a teen, Maren's mom abandons her and she's left to fend for herself.
Review: At times this book made my stomach churn, but I devoured it hungrily.
Amazon Goodreads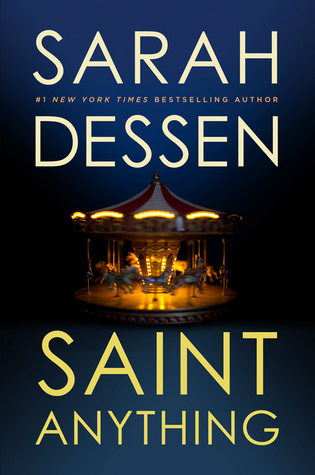 Saint Anything / Sarah Dessen
File under: Y.A., coming of age, Lifetime movie
Plot: Teen lives a life of passivity because her family is obsessed with keeping her from making the same mistakes as her brother. She just wants to eat pizza and date a boy, for crying out loud.
Review: This was just OK. I have a real problem reading about passive characters because I have the overwhelming urge to throttle them.
Amazon Goodreads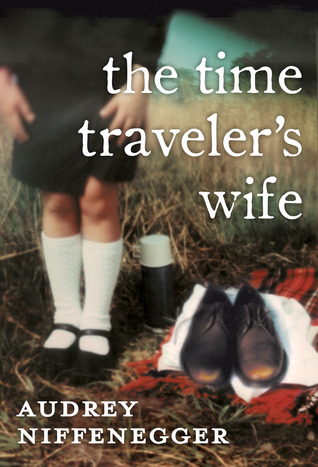 The Time Traveler's Wife / Audrey Niffenegger
File under: Time travel, life, literature, existentialism
Plot: Man travels through time willy-nilly, with absolutely no control of his predicament.
Review: Everyone frames this as a love story, but pigeonholing it like this is a disservice because it is more about philosophy than romance. If this book doesn't leave you pondering the trappings of time, free will, fate and your life's purpose, you didn't read it right.
Amazon Goodreads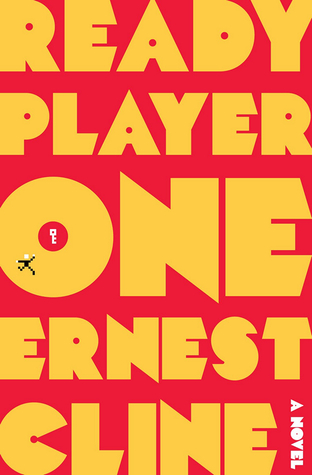 Ready Player One / Ernest Cline
File under: 1980s pop culture, super nerds, utopian/dystopian, trivial pursuits, suspense
Plot: Founder of a virtual utopia dies, leaving his fortune to whoever can find the easter eggs he's hidden within the game. Teen geeks out and becomes a serious contender.
Review: I love a good treasure hunt, and I read obsessively till the end even though there were times when the geek factor was too precious for me.
Amazon Goodreads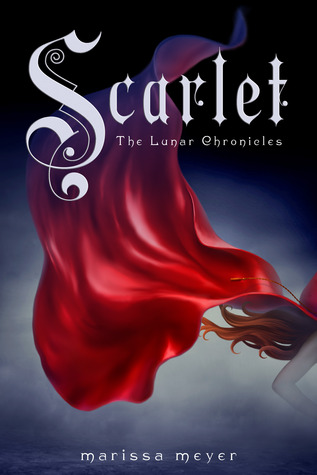 Scarlet / Marissa Meyer
File under: Y.A., Cinderella, Little Red Riding Hood, fairytale, sci fi, supernatural, steampunk, futuristic
Plot: A continuation of Cinder, introducing more characters based on fairytales and thickening the plot while the Lunar Queen tries to ensnare Prince Kai.
Review: This series is shaping up to be my favorite dystopian/Y.A. ever. Marissa Meyer combines fairytales and sci fi seamlessly.
Amazon Goodreads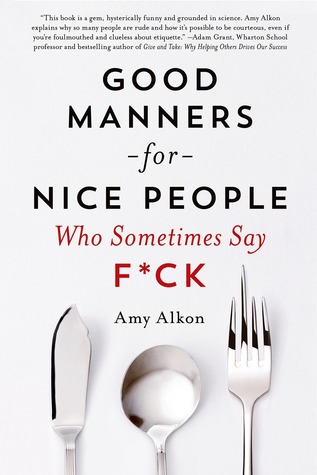 Good Manners for Nice People Who Sometimes Say F*ck / Amy Alkon
File under: Manners, WTF
Plot: Guidelines for how to navigate today's social pitfalls.
Review: It's rough when a book with a kick-ass title fails to deliver or even hold my attention for longer than a split second.
Amazon Goodreads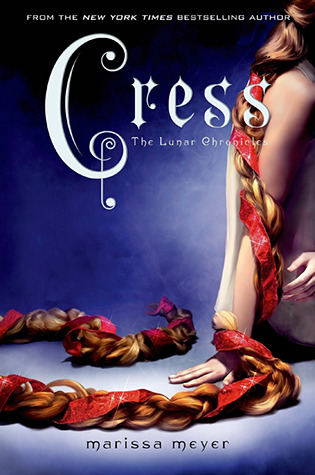 Cress / Marissa Meyer
File under: Y.A., Cinderella, Little Red Riding Hood, Rapunzel, fairytale, sci fi, supernatural, steampunk, futuristic
Plot: The best hope for the fugitives on the run is Cress, who has been trapped in a satellite for seven years.
Review: I don't want to give too much away in the plot line because this series is so good. Just read it for yourself.
Amazon Goodreads
---
In a Nutshell
MUST READ: The Lunar Chronicles, all of them (Winter comes out in November.)
Three more to read: Bones & All, Everything I Never Told You, The Time Traveler's Wife
Three to pass: Definitely don't waste your time on Good Manners for Nice People Who Sometimes Say F*ck. Saint Anything and The Heir are just ho-hum, as well.
So there you have it. 56 down! 24 to go!
What have you been reading lately? I'm always on the lookout for a good book … do share recommendations in the comments. Have you read any of these books? Do you agree/disagree with my assessment? Let's discuss in the comments below.
P.S. A running list of my fave must-read books. Soooo much good stuff here.
---
Linking up with modernmrsdarcy.com, a great place to find good reads. Check it out.
THE SMALL PRINT: This post contains affiliate links. Thanks for supporting Little Gold Pixel's iced coffee habit.