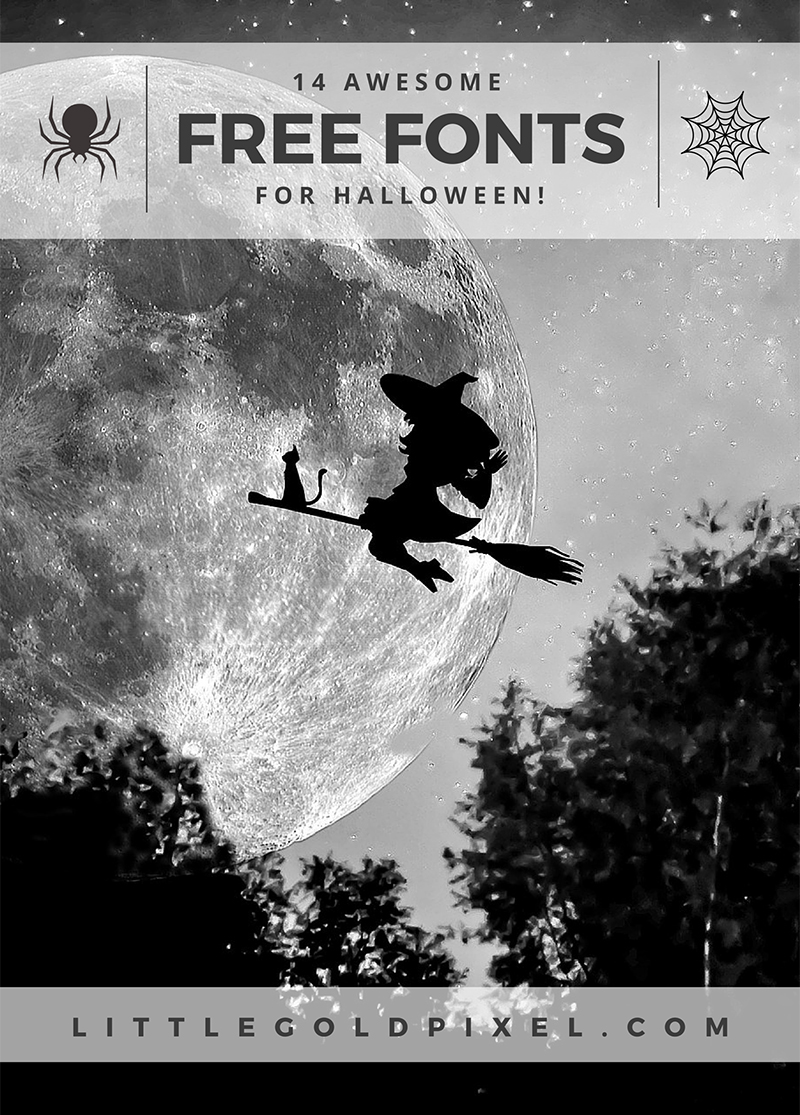 There are tons of cheesy Halloween/scary/distressed fonts out there. You won't find any of those in this post.
I've been working on Halloween printables to share with you, and I had to do a lot of digging through my font library to find what I was looking for: typefaces that are classy yet potentially semi-creepy.
Here are the 14 fonts that passed my rigorous testing for quality and timelessness. Any of these could be used year-round in the right project.
14 Free Halloween Fonts You Can Use Year-Round
These are all perfect for use in your Halloween party invitations, posters, decorations and scrapbooking.
Just be careful when using free fonts for anything other than a personal project. Often you will need to buy a license. When in doubt, track down the original font creator online and check with them.
(Scroll to the bottom for links to the individual fonts.)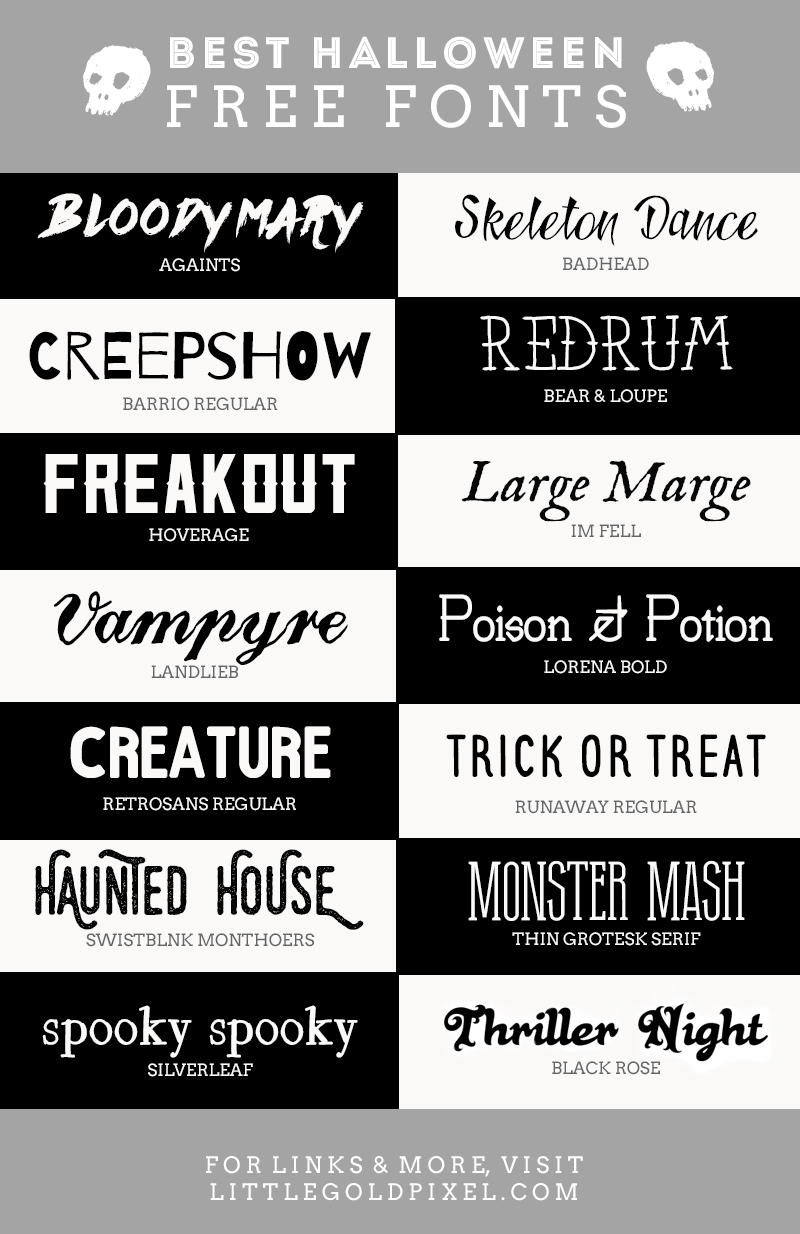 Againts / Badhead / Barrio Regular / Bear & Loupe / Hoverage / IM Fell / Landlieb / Lorena Bold / Retrosans Regular / Runaway Regular / Swistblnk Monthoers / Thin Grotesk Serif / Silverleaf / Black Rose
---
P.S. My favorite fonts ever & favorite handwritten fonts & an all-around and ever-updated design resource guide!
P.P.S. My font board on Pinterest.