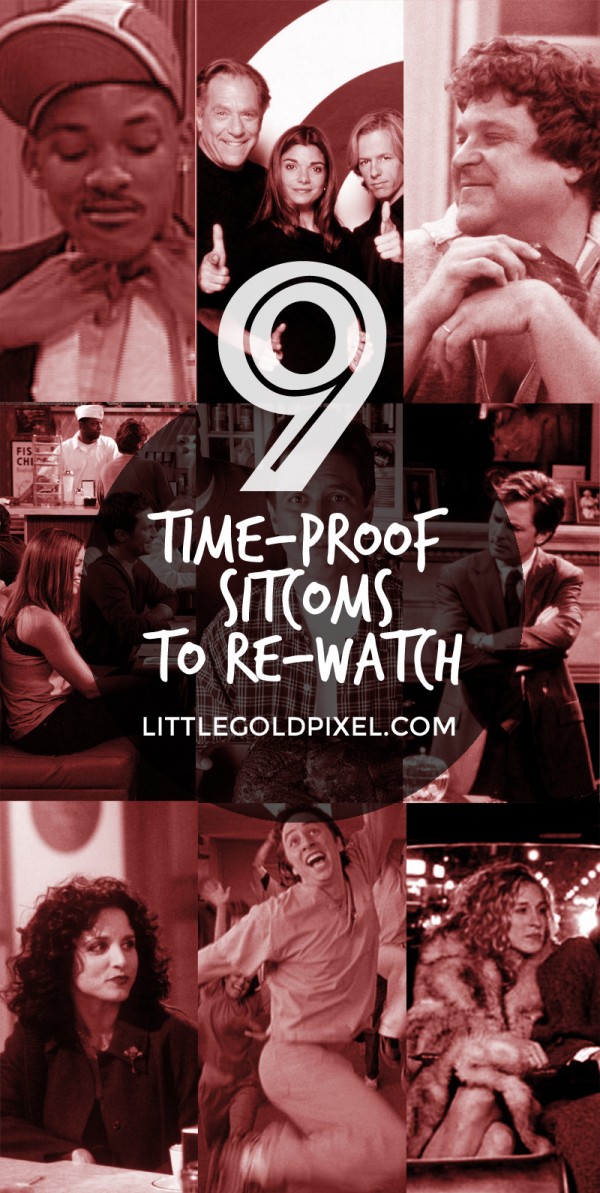 Guys, I recently watched a little bit of an old Family Ties episode.
I have such pleasant memories of watching this show with my family, and these memories include me laughing because it was a funny show. Or was it?
Maybe it was a funny show. In the 1980s. Today? Not so much.
Now, the jokes are flat, and there's an awful lot of crying. Even Michael J. Fox can't make it better.
It got me thinking about a Michael J. Fox sitcom that does hold up: Spin City.
Then I jotted down eight other sitcoms I could think of that withstand the test of time and could be worth binge watching all over again on a lazy weekend.
9 Time-Proof Sitcoms You Can Binge Watch (All Over Again)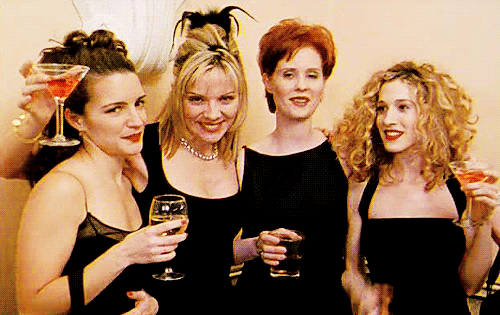 Sex and the City
Four neurotic women navigate the dating scene in New York City in the late 1990s-early 2000s. What's not to love? This was one of those shows that even H gets roped into watching because the writing is tight and within the perfectly formulaic story lines ("I couldn't help but wonder") are self-contained little nuggets of wisdom. Everyone identifies with one of the women more than the others. Who were you: Samantha, Carrie, Charlotte or Miranda? (I always liked Miranda best.) And were you Team Aidan or Team Big? (Aidan all the way, though Carrie didn't deserve him.)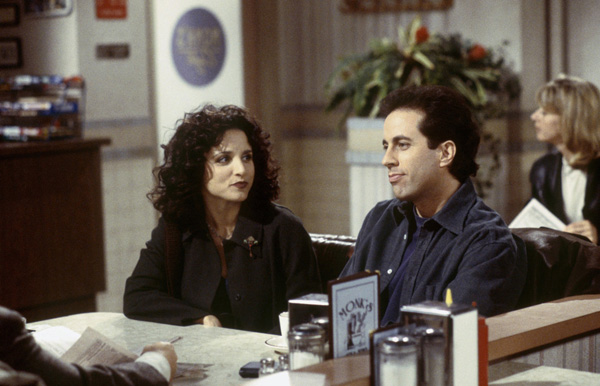 Seinfeld
My No. 1 favorite sitcom of all time, so much so I bought each season on DVD as they came out. And yet I still stop channel surfing if I happen to catch an episode in syndication. I cannot get enough of the show about nothing! Even though that was the catchphrase, it was really a show about all the little things that we see/think/identify with on a daily basis but keep to ourselves. Seinfeld gave us "yadda yadda yadda" and "not that there's anything wrong with that" and "these pretzels are making me thirsty."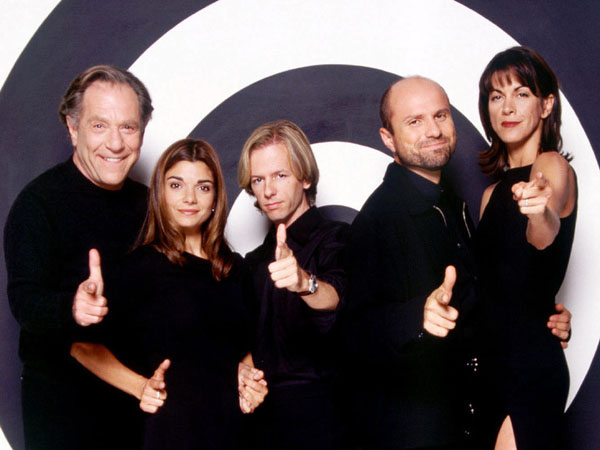 Just Shoot Me
Hilarious cast of characters who work at a high-fashion magazine and get in misadventures together. David Spade as receptionist and George Segal as owner and publisher of Blush are the diamonds in this jewel of a series.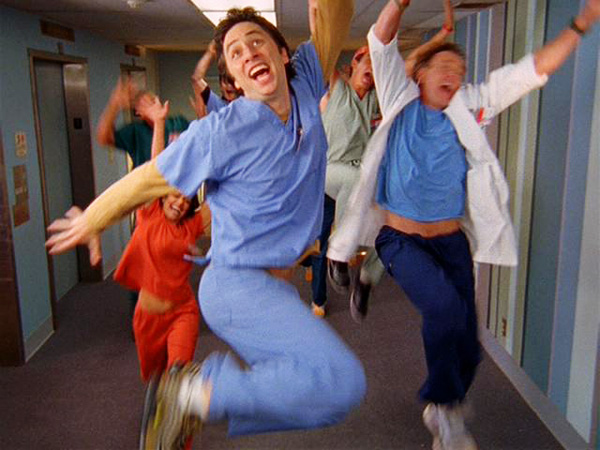 Scrubs
Zach Braff at his best, as an intern then attending doctor at Sacred Heart. The show's fast-paced style and slapstick comedy, along with Braff's constant daydreaming, makes it a complete treat to watch. In fact, you'll laugh at something different every time. The entire cast is perfect, and it only falters in the last season when the cast changes, which … just don't watch it. You can mainline the first 8 seasons on Netflix.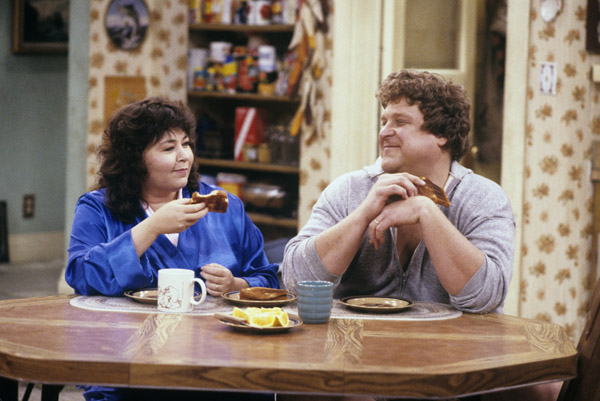 Roseanne
So many things to love about Roseanne. Groundbreaking for being the first sitcom to feature normal-looking working-class people with working-class problems and never being scared to call The Man out for his BS. In general just perfect for its biting sarcasm and very real moments. Bonus: You can now look at this very terrible moment in fashion and laugh at it, too.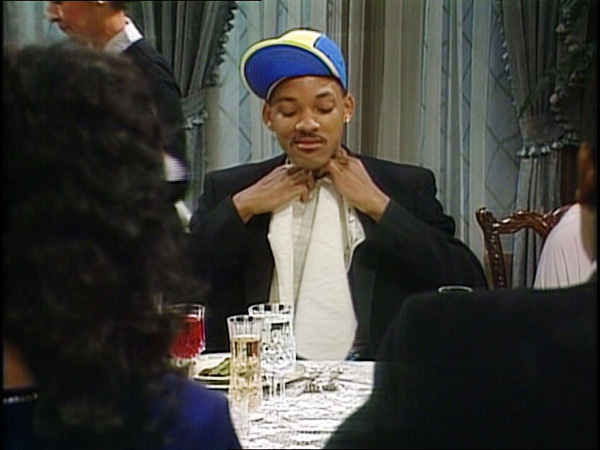 Fresh Prince of Bel Air
Tell me I'm not the only person who has the theme song memorized. Back when Will Smith was charming and funny in every episode about this urban kid who ends up living the posh life with his "auntie and uncle in Bel Air." And his cousin Carlton, who brings us this gem of a dance.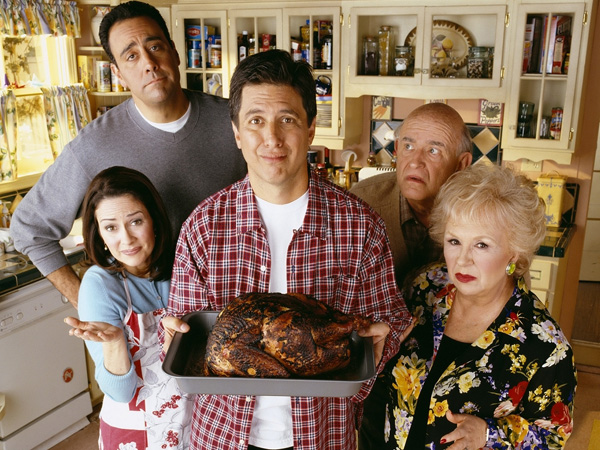 Everybody Loves Raymond
Honestly, this is not my usual jam. H loves this show, though, and by extension I've grown to like it, too. It's about a man whose parents live on the same street as he does and the everyday existence of being in ridiculously close proximity to family. It's very consistent and insistent in its jokes, and the deadpan delivery is flawless. You can watch all 9 seasons on Netflix.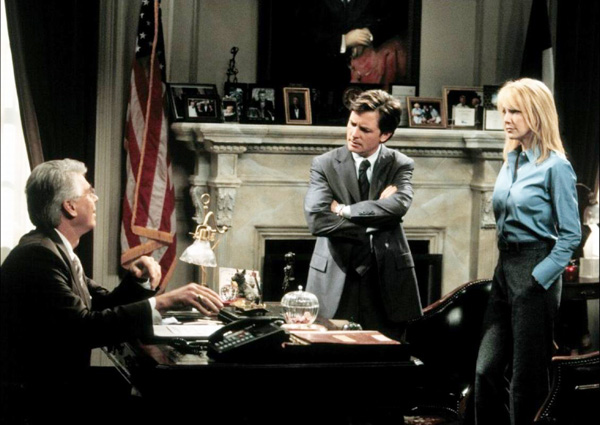 Spin City
Now this is a Michael J. Fox show worth re-watching. The show, about the inner workings of a city government, featured the actor at his very best. Also hilarious is everyone's favorite Ferris Bueller sidekick, Alan Ruck, and later on, Heather Locklear. I'd stop after season 4, though, that's when Fox left and the show jumped the shark. You can watch full episodes on YouTube.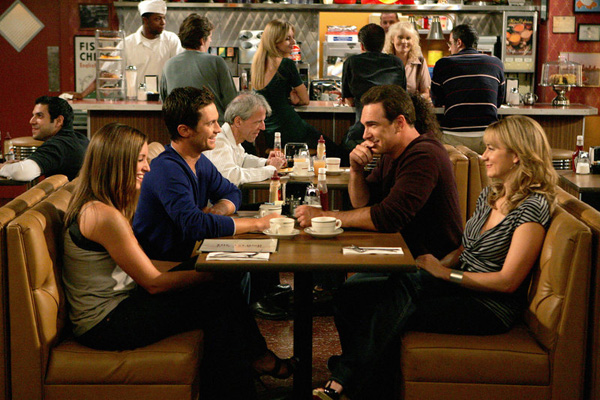 Rules of Engagement
So, I loved this show, and I'm not quite over its demise. There were some parallels to Seinfeld that I found pleasing — the friends randomly meeting up in the diner, the premise that isn't really a premise (just about some people who peripherally know each other and start hanging out) and the inclusion of Patrick Warburton (Puddy to you). The cast is perfection. On top of Warburton, you have David Spade, Megyn Price, Oliver Hudson and, in later seasons, Wendi McLendon-Covey, before her brilliant run on "The Goldbergs" now. You can watch the entire series on Netflix.
Which sitcoms could you watch over and over again?