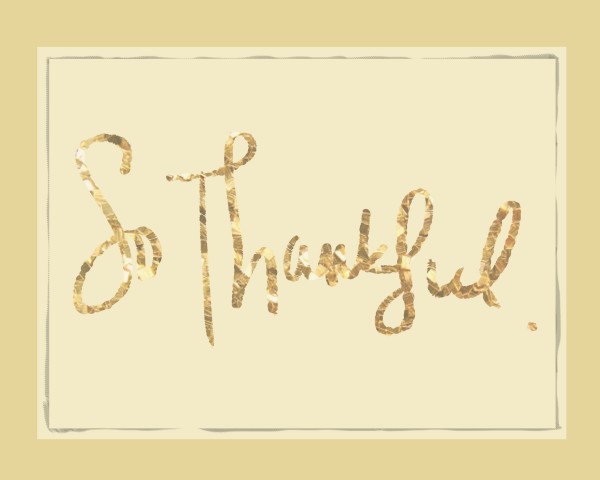 Have you started planning your Thanksgiving menu yet? Confession time: I haven't given it much thought yet, but I have a Pinterest board collecting lots of ideas.
Warning: There may or may not be a disproportional amount of pecan pie recipes, so enter at your own risk.
No matter what dishes I end up making, it's for certain I'll bust out my signature pumpkin soup recipe sometime in the next few weeks and make puppy chow. (And maybe someday I'll get around to updating those posts so they have real photos.)
What are your Thanksgiving traditions?
I created a free Thanksgiving printable for you to hang up for the holiday, although I happen to think it works year-round.
Free Thanksgiving Printable: So Thankful
Image is high-res horizontal 8×10 jpgs and should fit in a standard frame.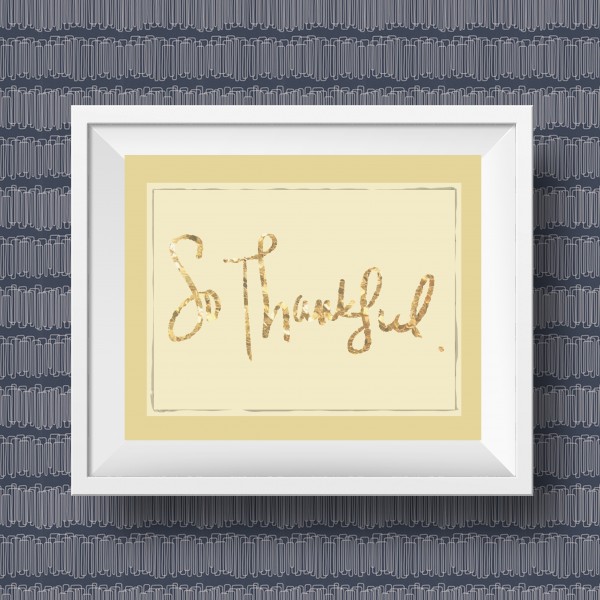 Right click + save image as …
THE FINE PRINT: As always, play nice. For personal use only. Share with friends. Tag @littlegoldpixel on Instagram so I can see where you're hanging your print!
P.S. More freebies!