Guys, I have 55 cactus art printables to share with you today. And they're all free.
Just try to contain your excitement. I know I can't.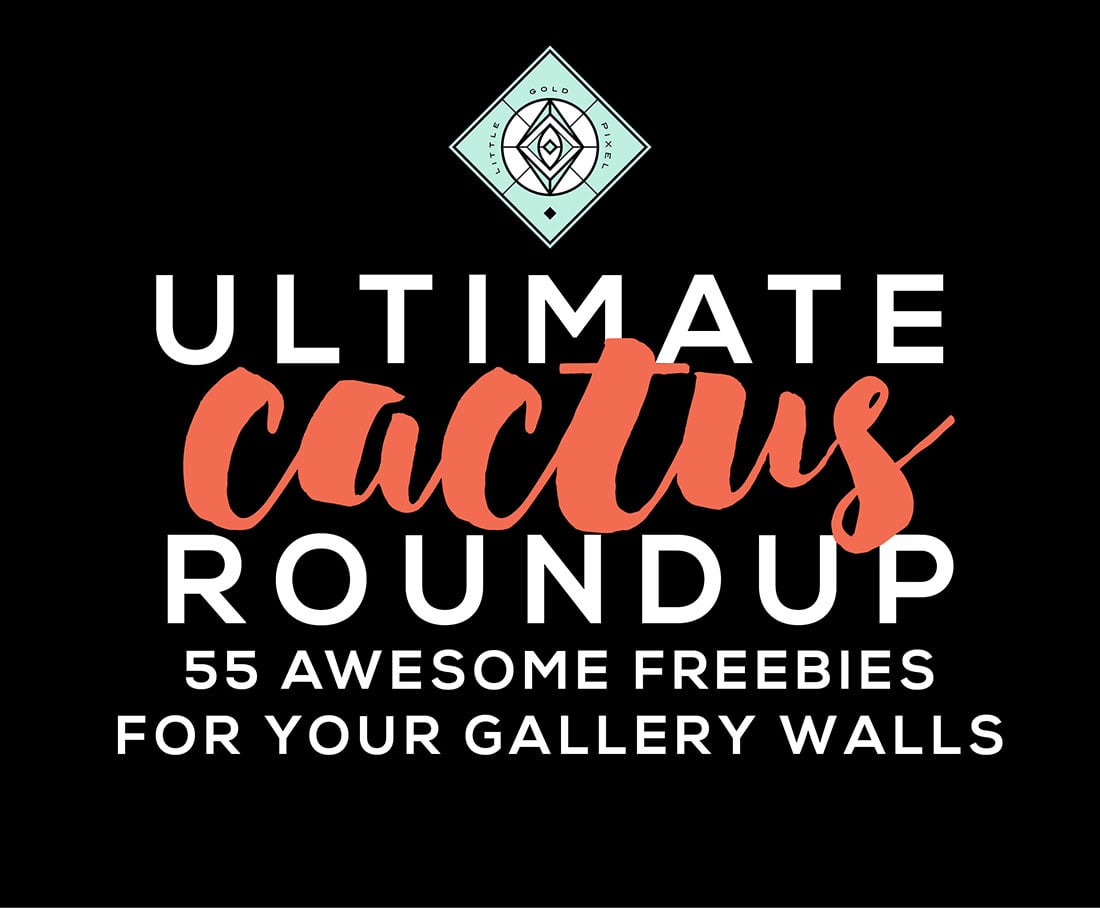 A little back story: I set out to make this list last spring as a companion piece to the 40 free botanical printables. Things got sidetracked and my list got eaten by my computer desktop, which is always out of control.
Fast forward to last week, when I found the document I started last spring. It was in a folder called "Random." I know! I'm shaking my head, too.
Anyway, I've spent the past few days updating the list and gathering all the links. Without further ado, I present to you this epic cactus art roundup. There are 55 pieces of art pictured here, but the links often point to even more options. Enjoy!
Psst, a quick aside — Did you find this post via Pinterest? If so, nice to meet you, and thanks for stopping by! I hope you have a few minutes to click around so we can get to know each other better. A few good places to start: There is a
freebies page
I think you would like. Looking for help planning your gallery wall? Check out my
gallery wall consultations
. Looking for art for your gallery wall or home decor? I sell my best printables in the
Little Gold Pixel Shop
,
Etsy
and
Society6
.
Join the Little Gold Pixel club
with an email that drops every Thursday (always with an exclusive free printable!) & I'm on social media everywhere as @littlegoldpixel. Say hi! I can't wait to meet you!
Cactus Art Freebies: The Vector Collection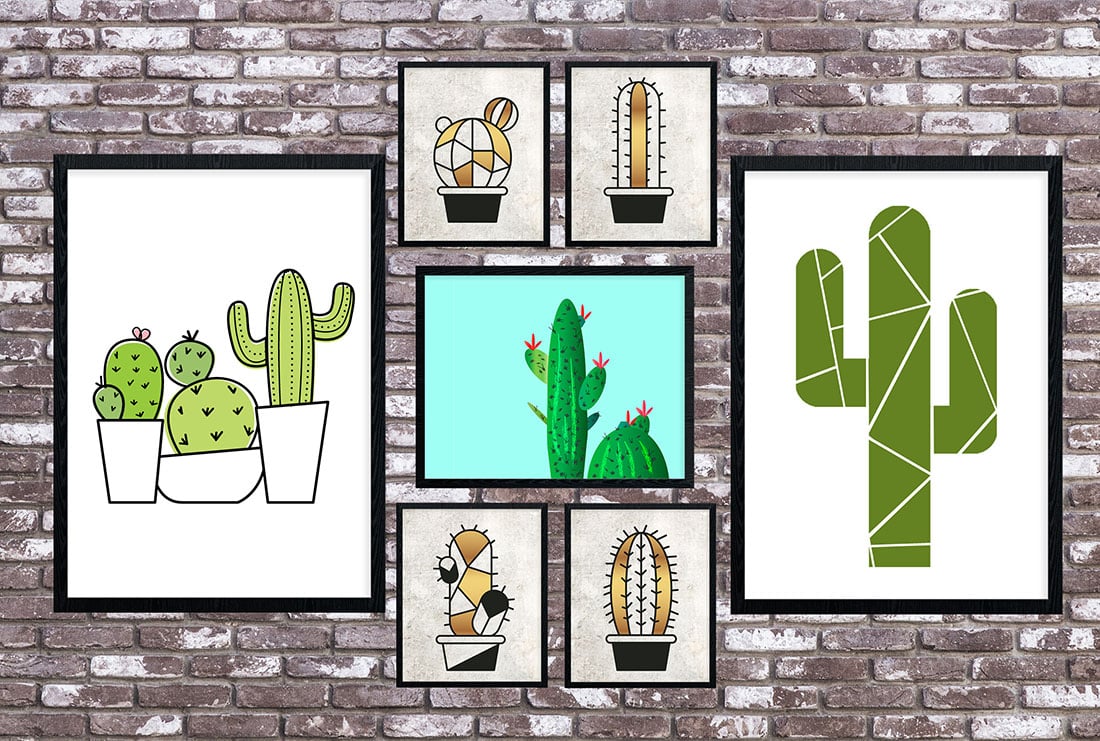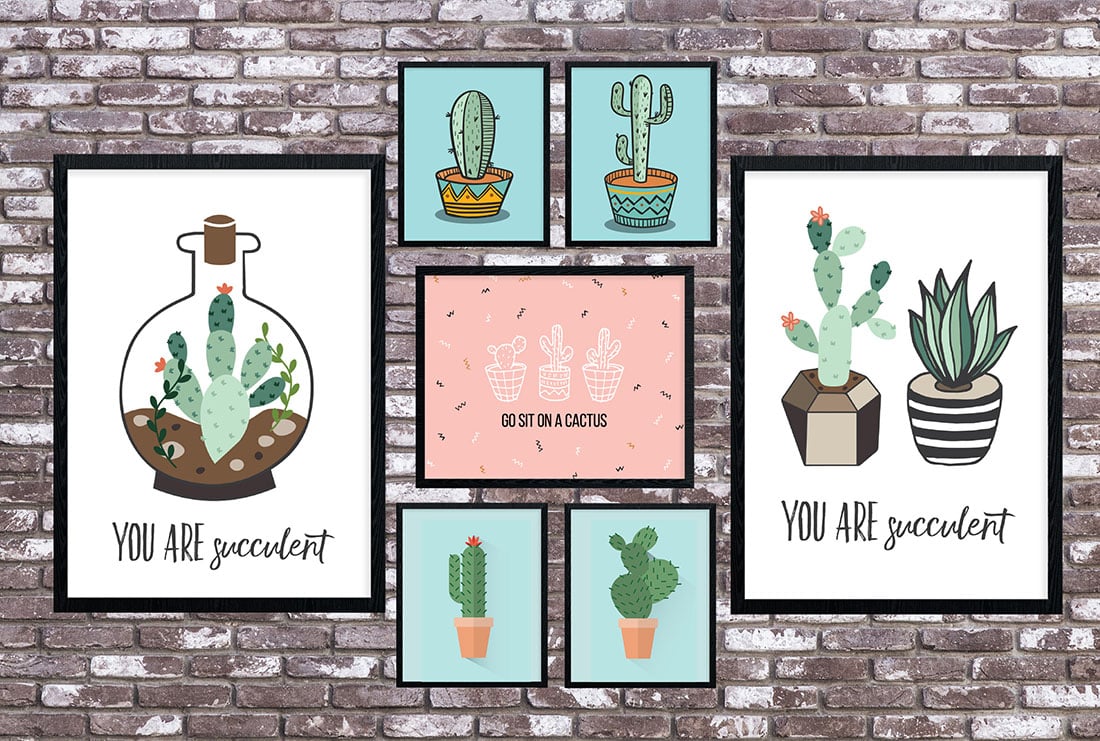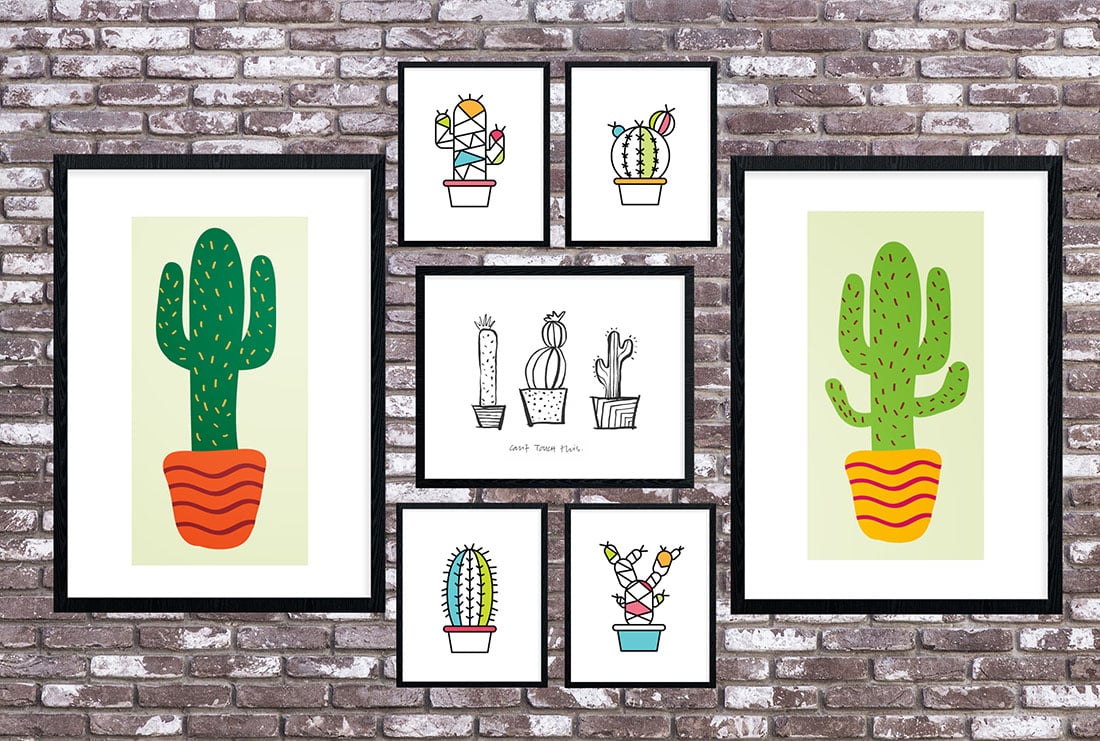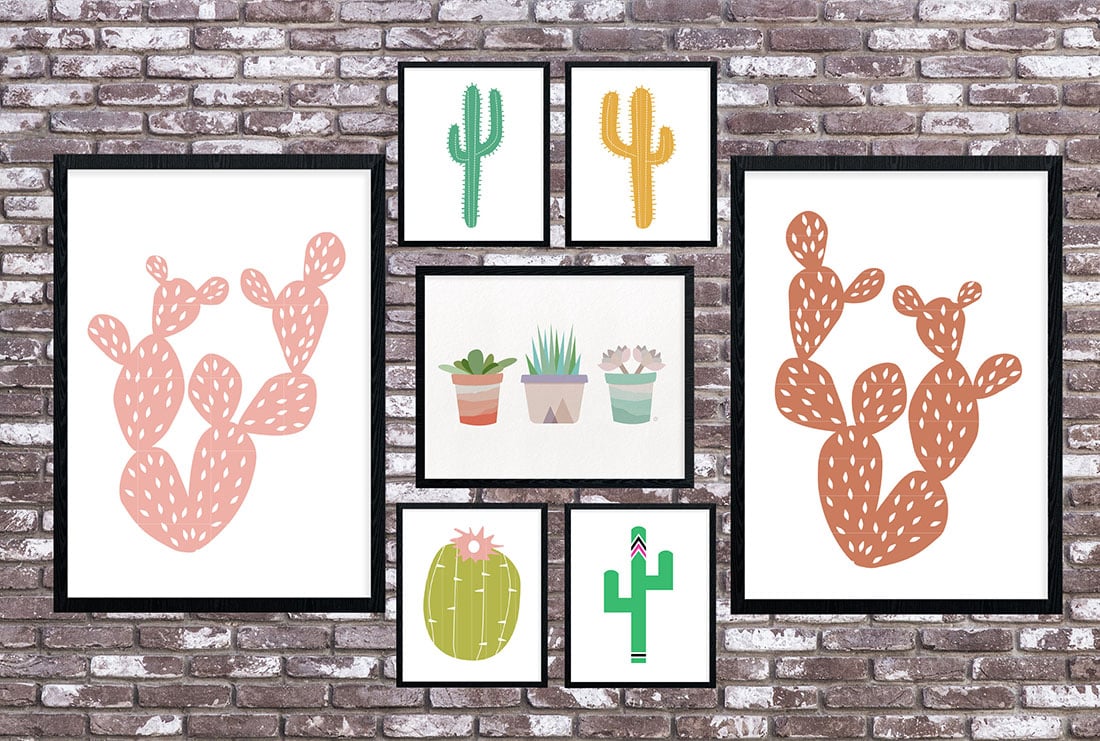 Cactus Art Freebies: The Watercolor/Painted Collection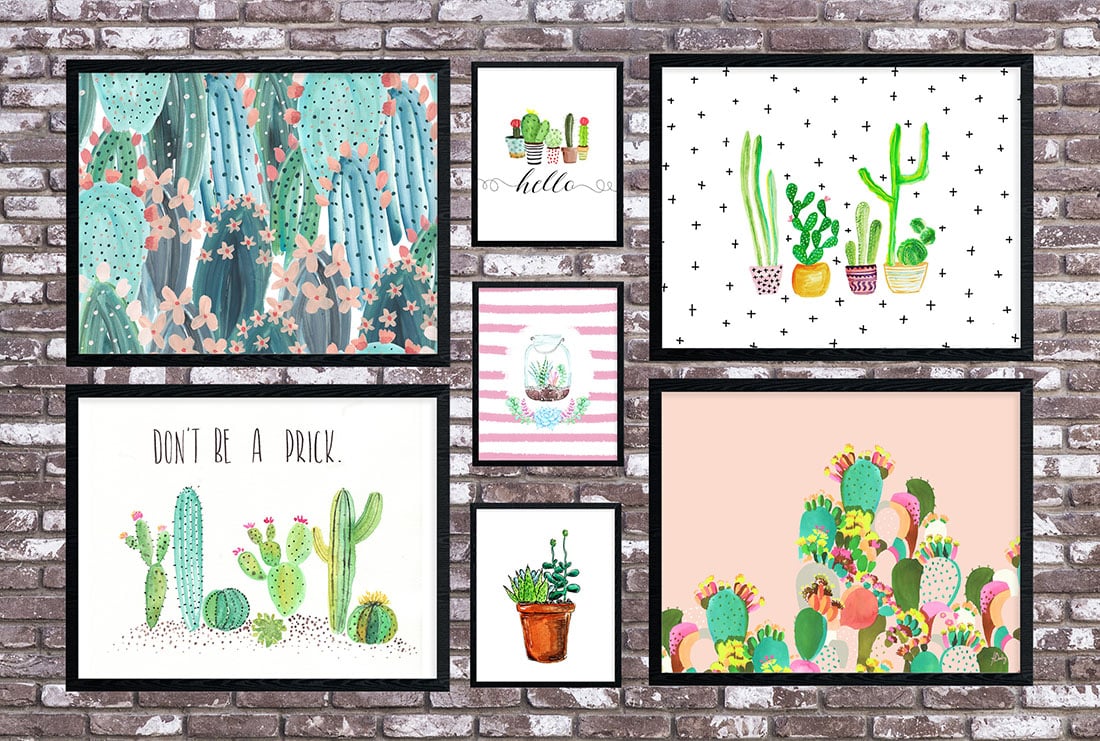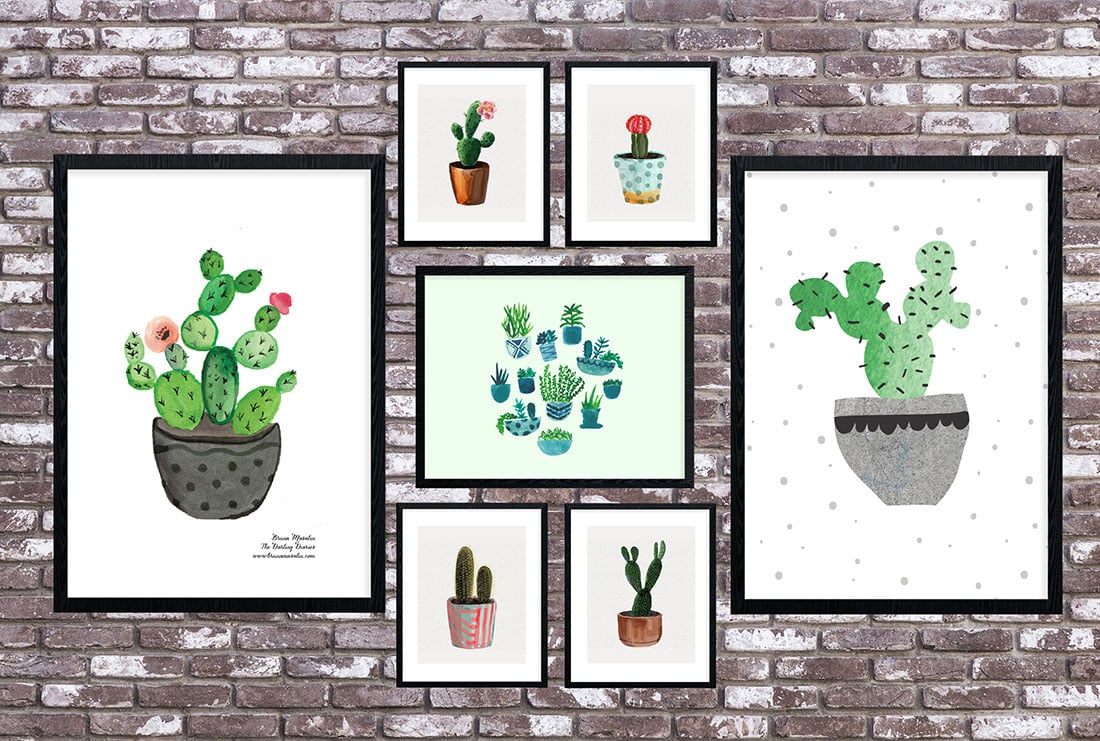 Cactus Art Freebies: The Pattern Collection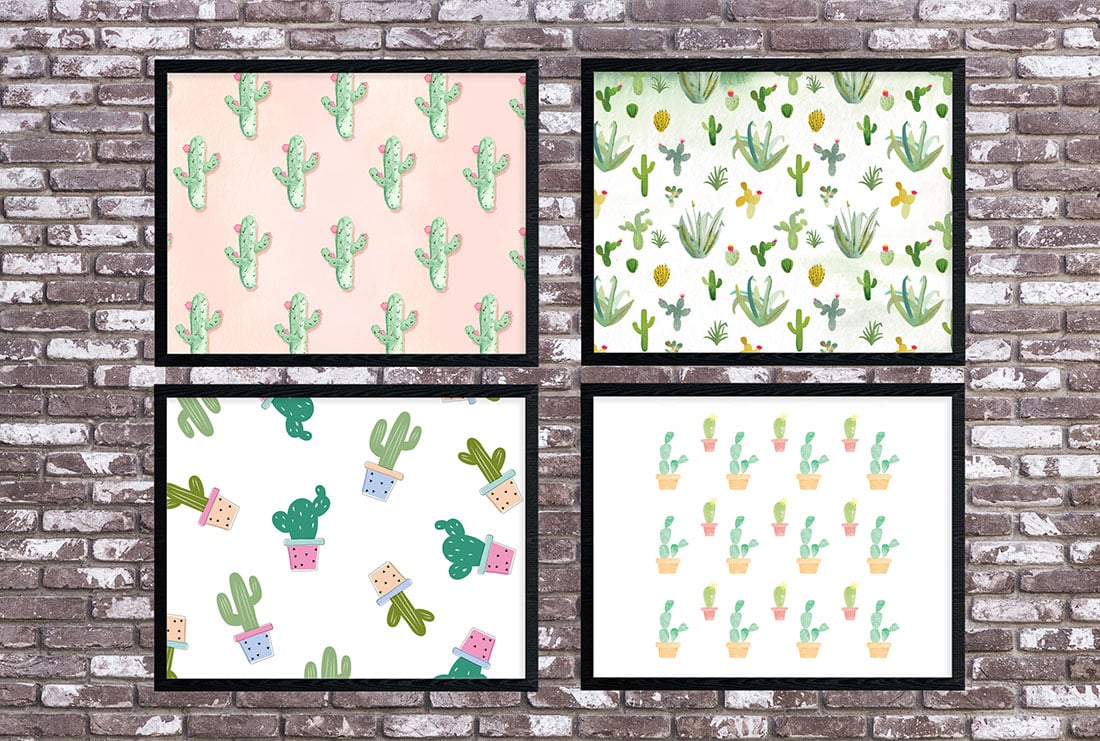 Cactus Art Freebies: The Photo Collection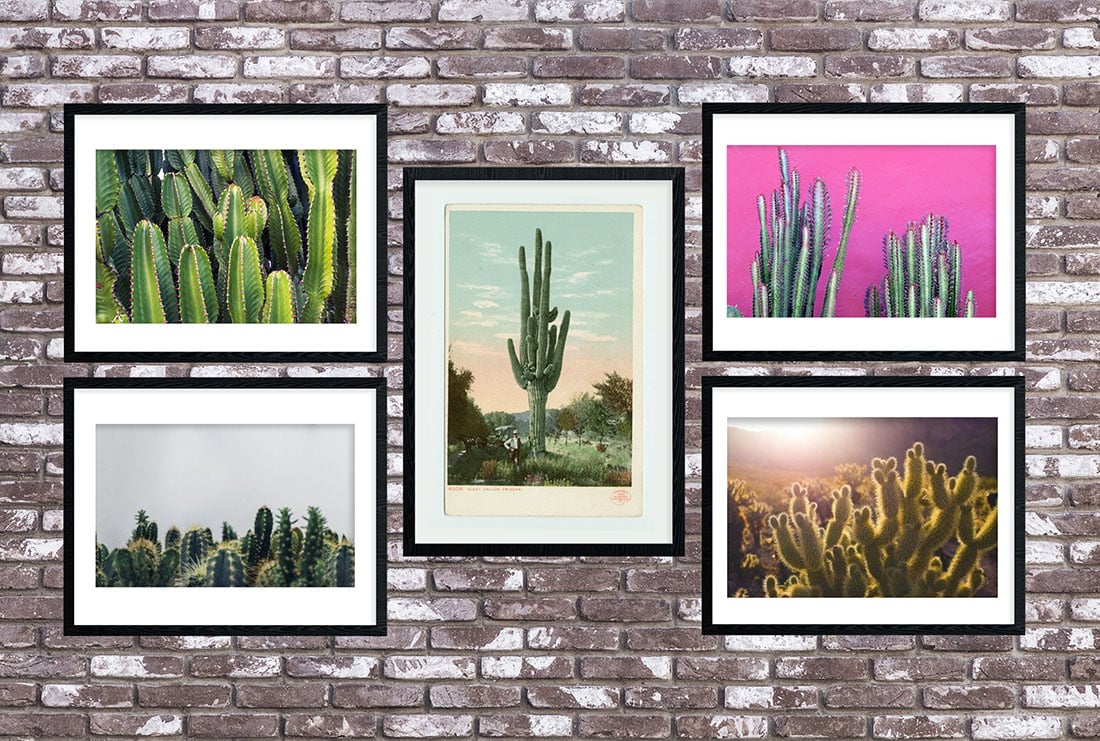 Cactus Art Freebies: The Vintage Botanical Collection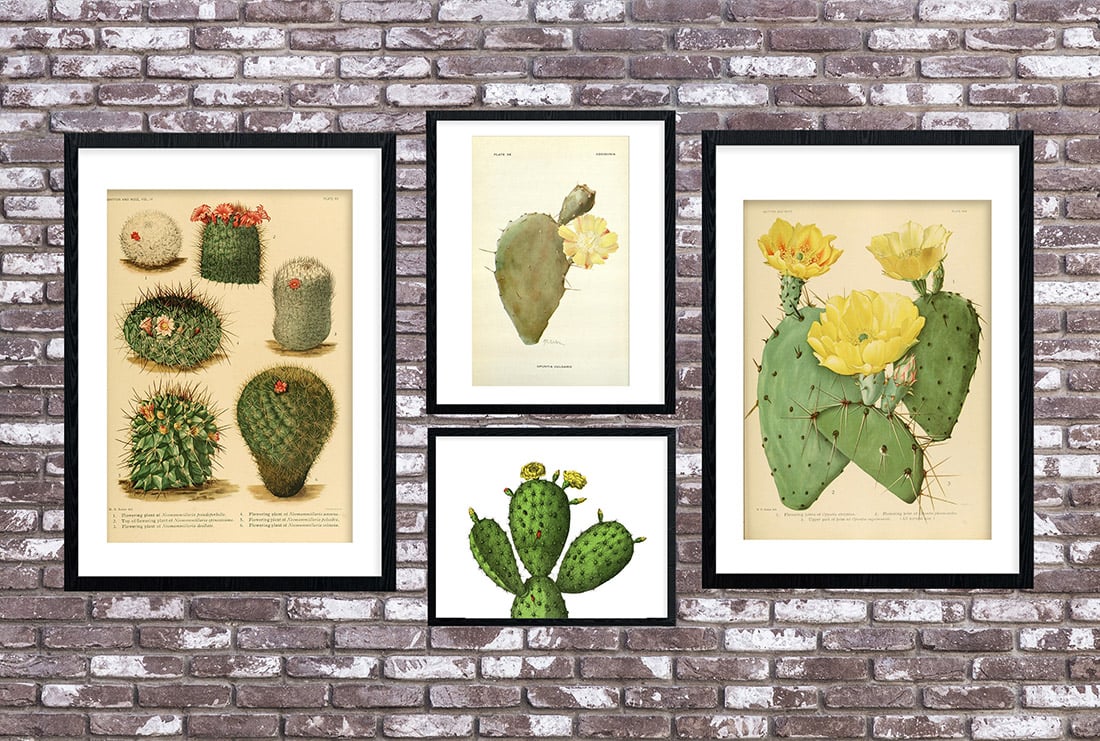 Sources for good premium cactus art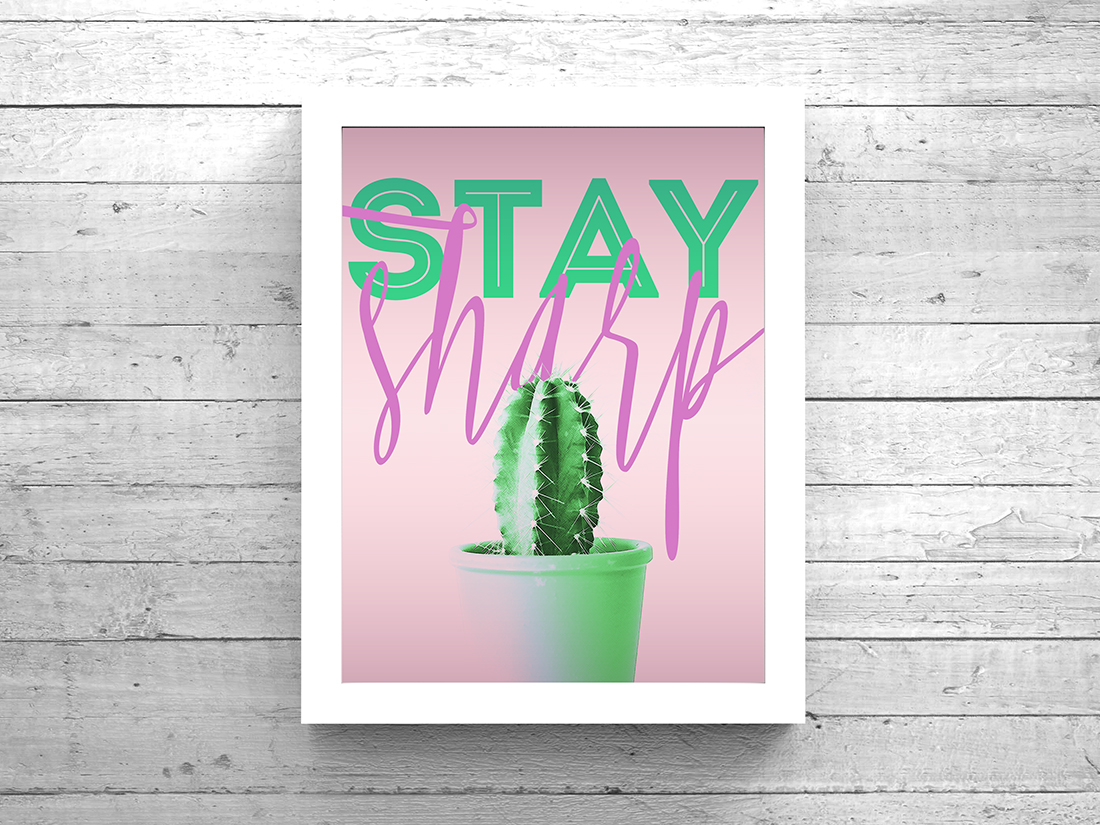 As much as I like free art, I am always happy to pay a designer for their awesome work. Here are some places to find quality cactus art in the form of printables and prints: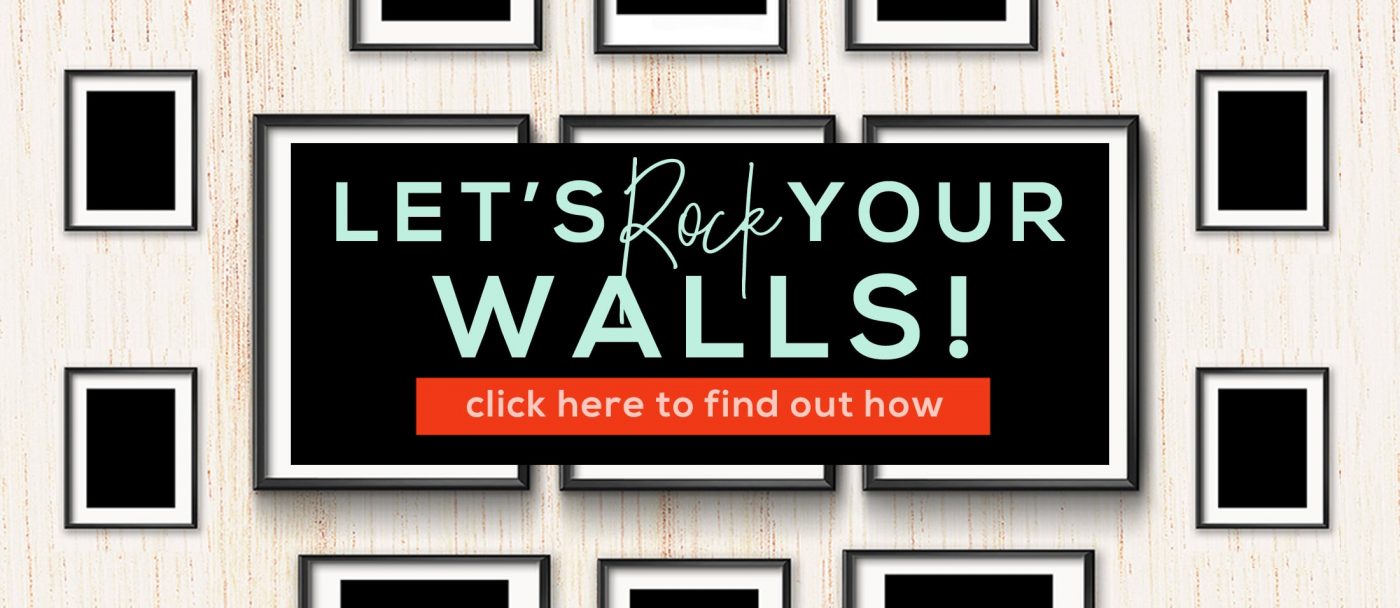 Bookmark for later: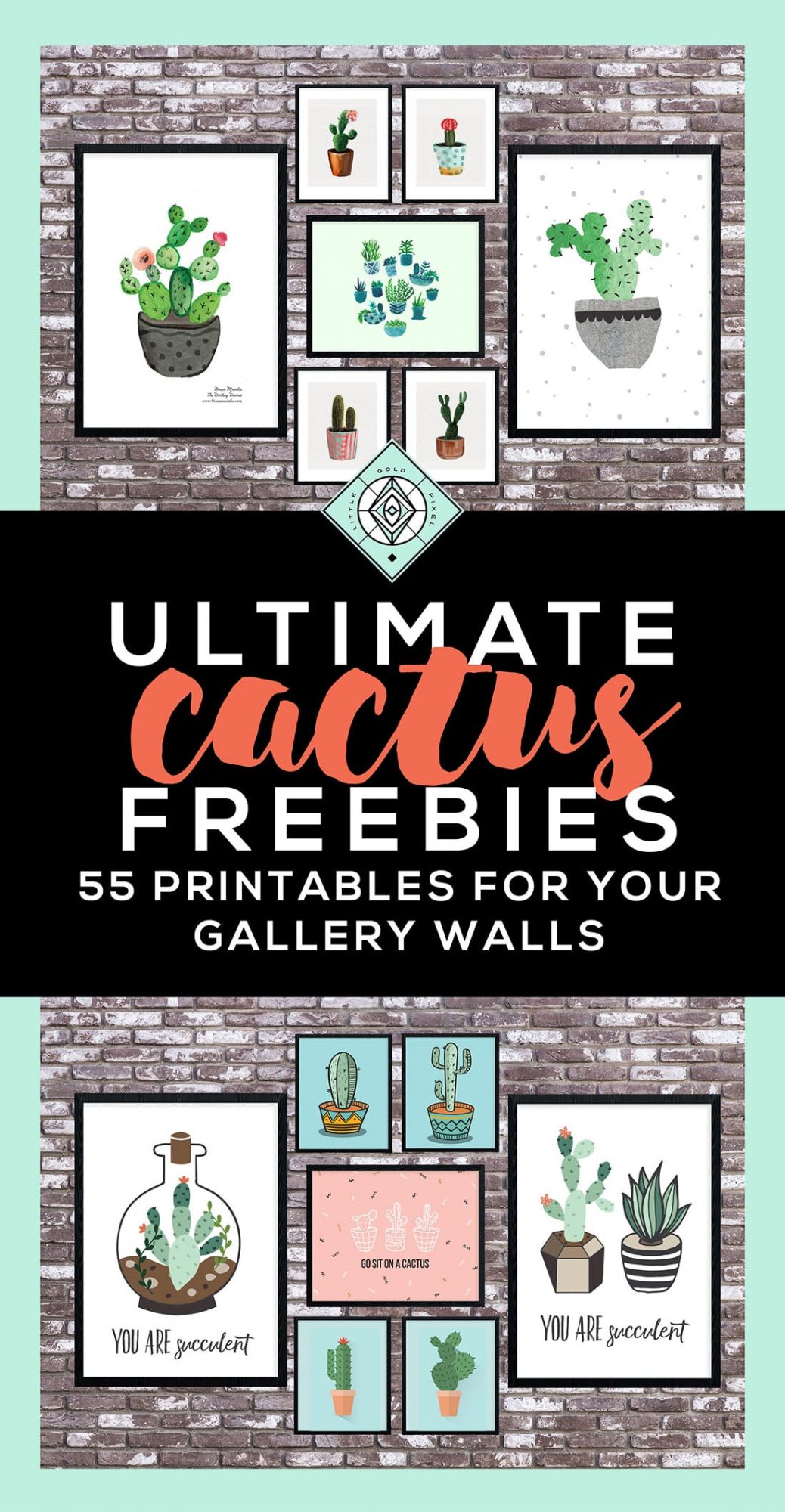 P.S. Check out my Frame Game gallery wall roundups.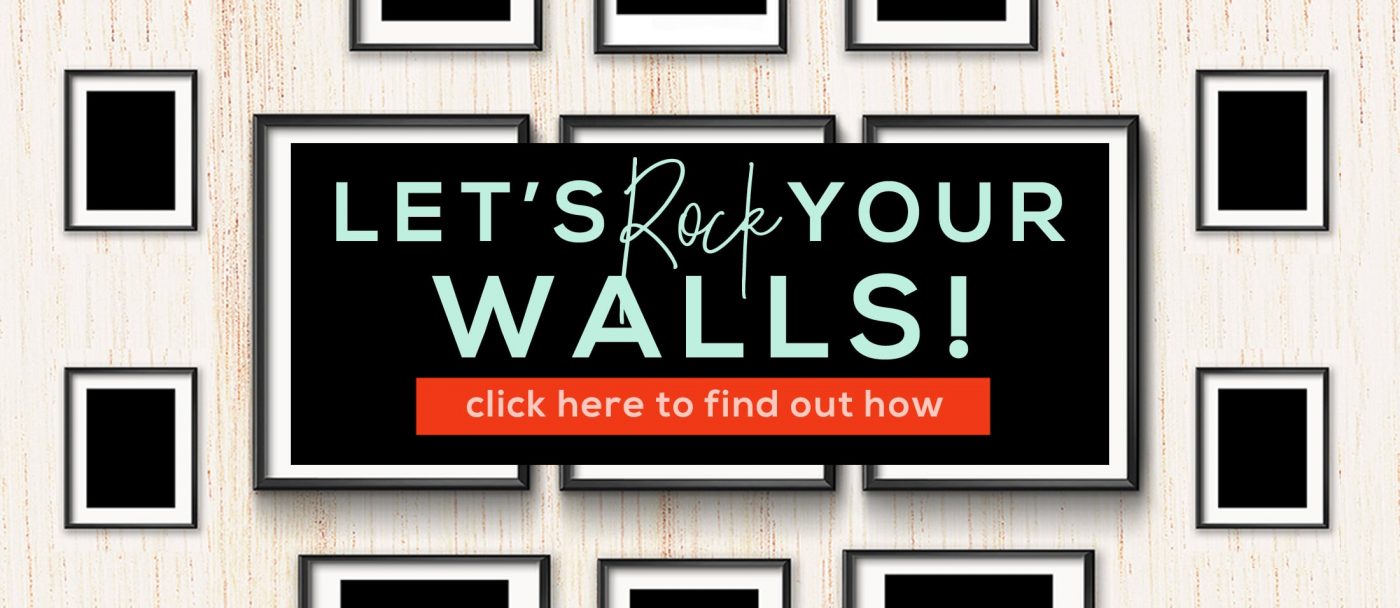 ---