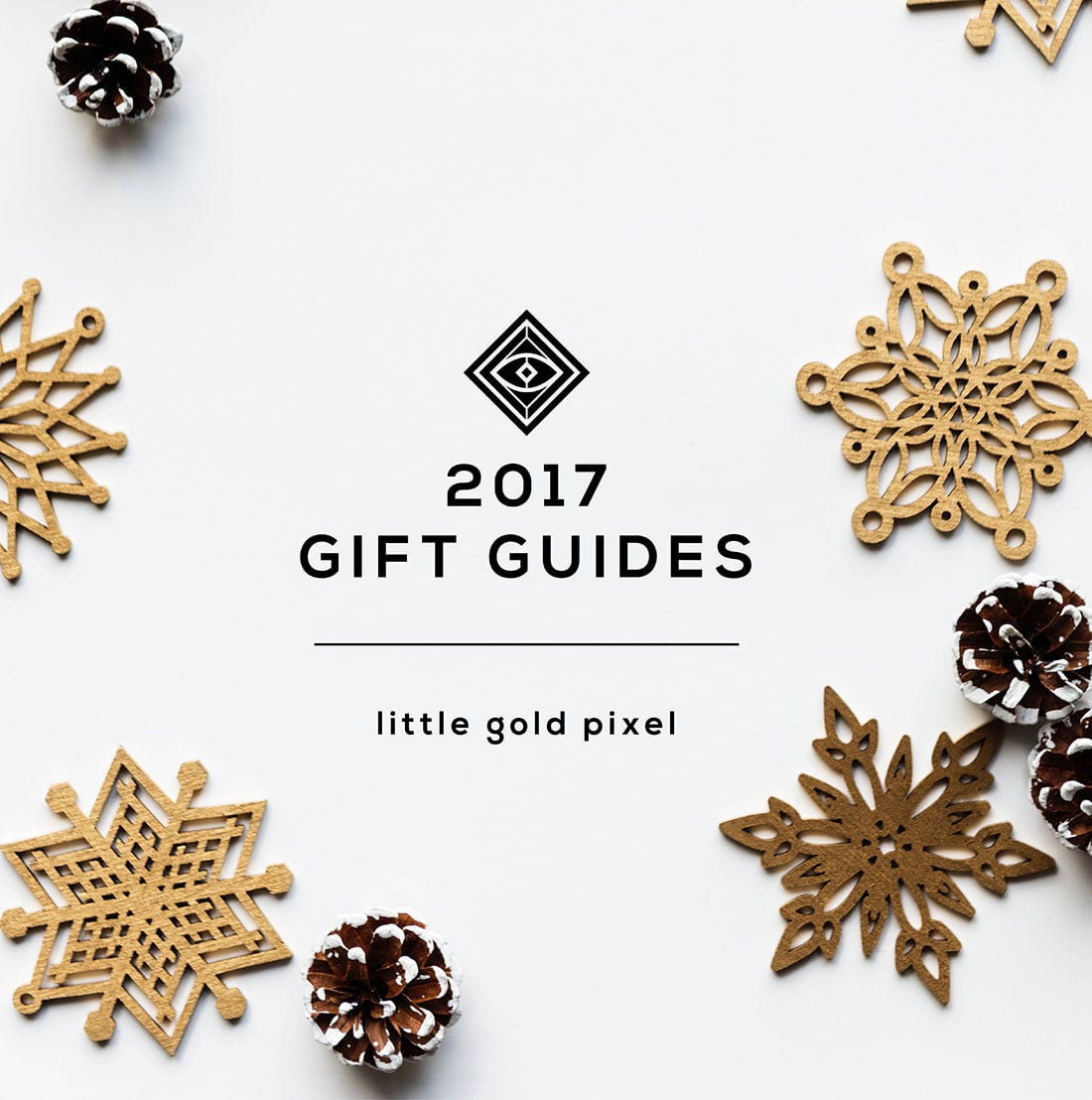 It's gift-buying time. What should you get for your:
• Sibling, who shares your love of Taco Tuesdays?
• BFF, who singlehandedly keeps Starbucks in business?
• Mom, who knows exactly which wine goes with every meal?
Scroll down, I've got you covered.
Foodie Gift Guide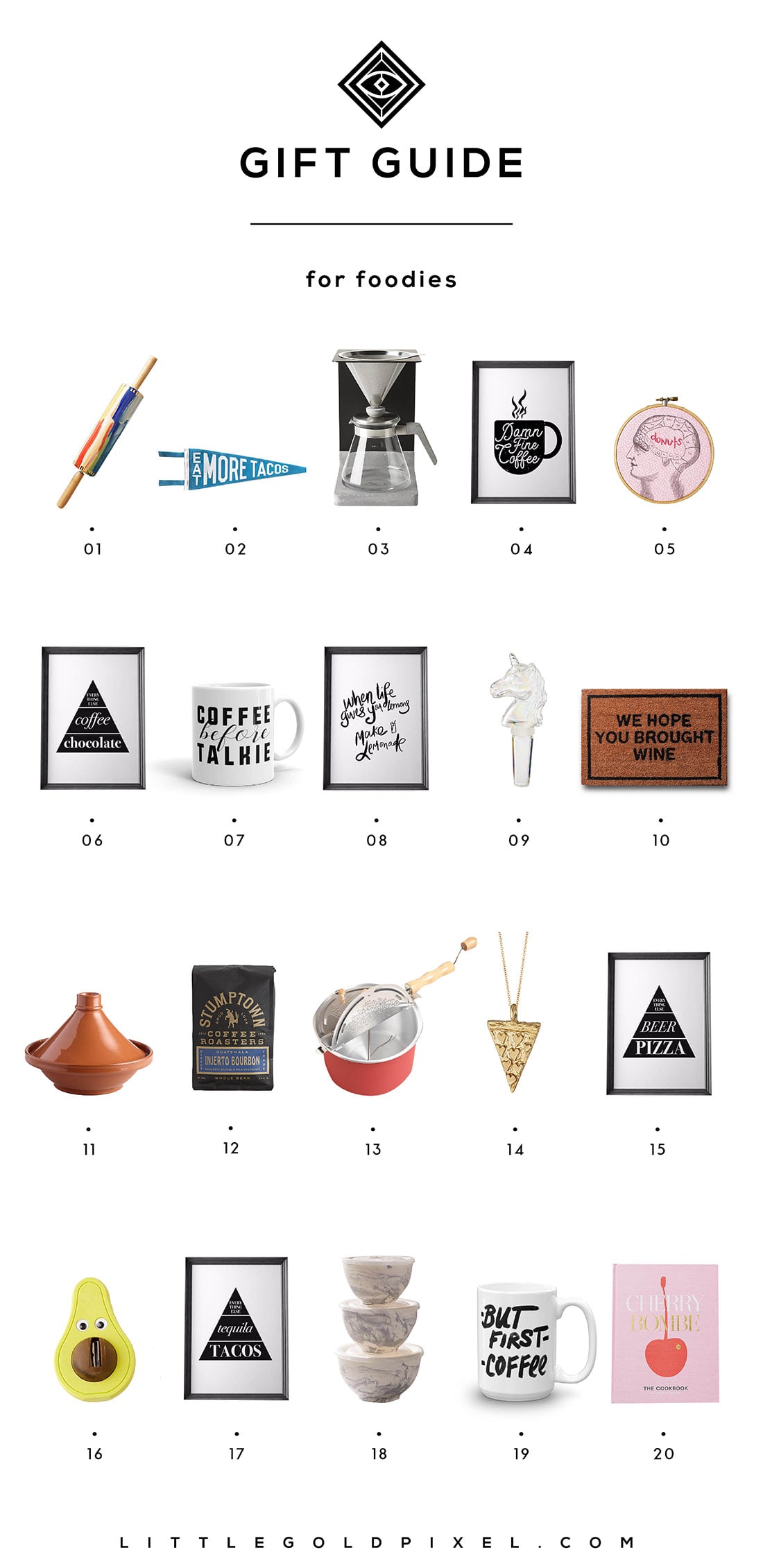 P.S. See the other gift guides here!
P.P.S. Shop food pyramid printable art in the Little Gold Pixel shop!