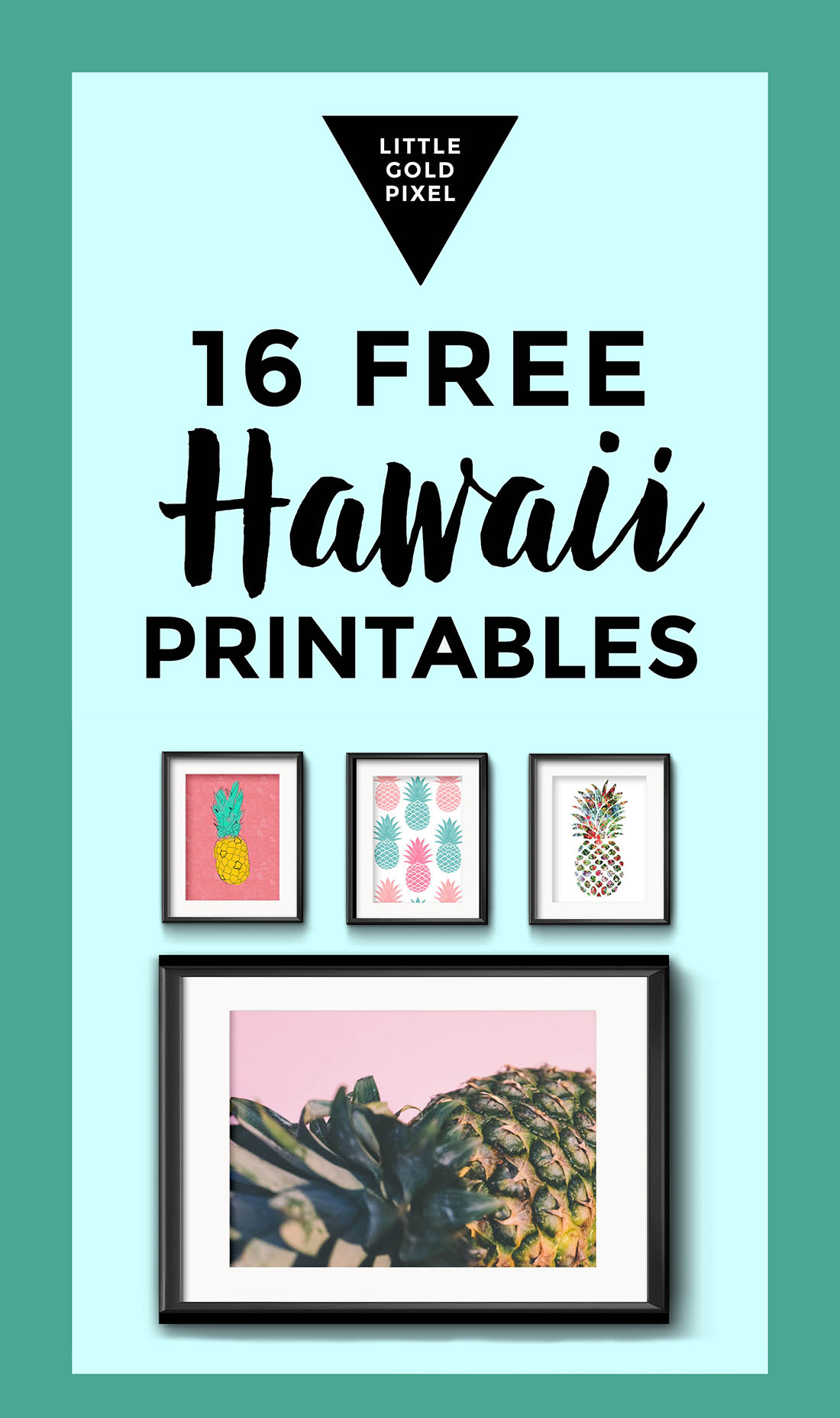 Free Travel Art: Hawaii
When people tell you to go to your happy place, where do you go? For me, it's Hawaii.
That island vibe, the gorgeous water, the idea of "aloha time," aka "we'll get there when we get there."
The gallery wall above my desk is 99% Hawaii vibes, mostly personal photos from our trips. Want a Hawaiian-themed gallery wall but haven't been to Hawaii? Well, I've got you covered.
This is the first in a new occasional series that will highlight free printables with a destination vibe. Want a New York themed wall? How about ________? Tell me your fave travel destination in the comments.
Hawaii Gallery Wall #1: Hangin' at the Beach
I found a few of these gems at the New York Public Library digital collections site, where you can download smaller sizes directly. These aren't going to be super great quality very large; I'd limit them to 3×5, 4×6 or 5×7 printouts. The good news is you can buy an art print directly from the library if you want it larger.
The Aloha 'Oe sheet music cover reminds me of Hawaii, of course, but also of a certain scene from the film Lilo & Stitch. Fans of the movie will remember the tender/sad rendition Nani sings to Lilo when she thinks they're going to be separated.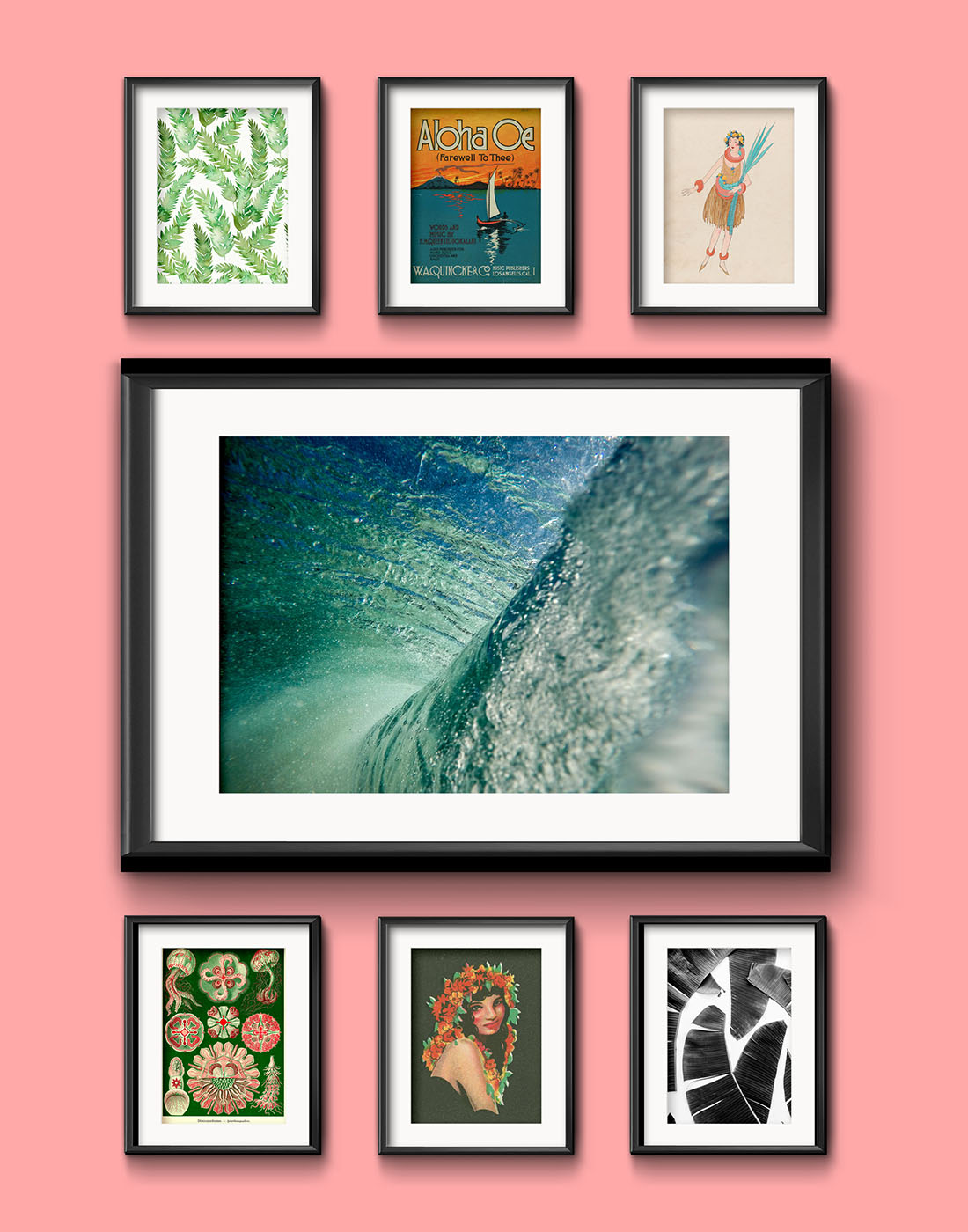 Hawaii Gallery Wall #1: Vacation Destination
Free Vintage Posters never disappoints with large files of retro travel posters. These are my two favorite. There are at least two more Hawaii posters; just search "hawaii" on the site to find them.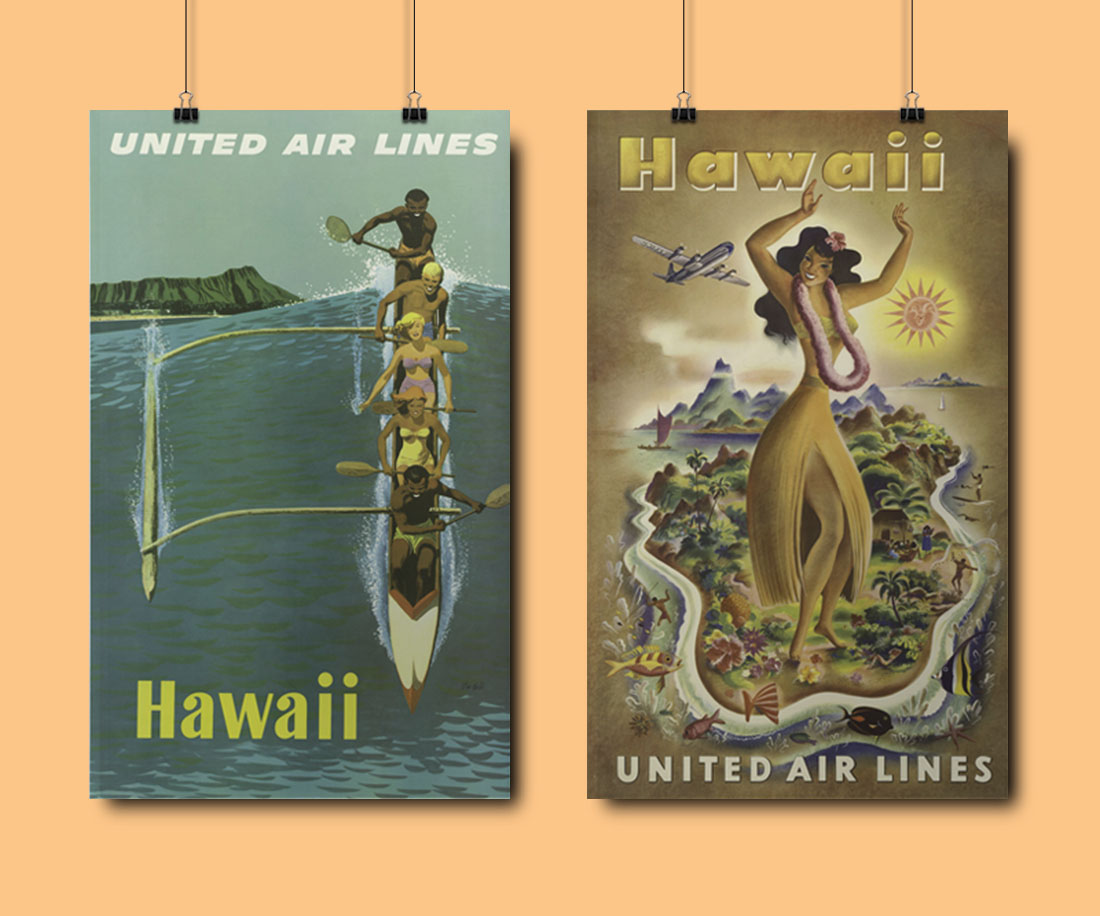 Hawaii Gallery Wall #1: Pineapples
And it wouldn't be a Hawaii post without pineapples, tons and tons of pineapples.
If you've never had a DoleWhip from the pineapple farm on Oahu, you simply must try a copycat recipe now.
The middle image is from a stock image site that is all-pineapple-all-the-time. No joke! Go check it out!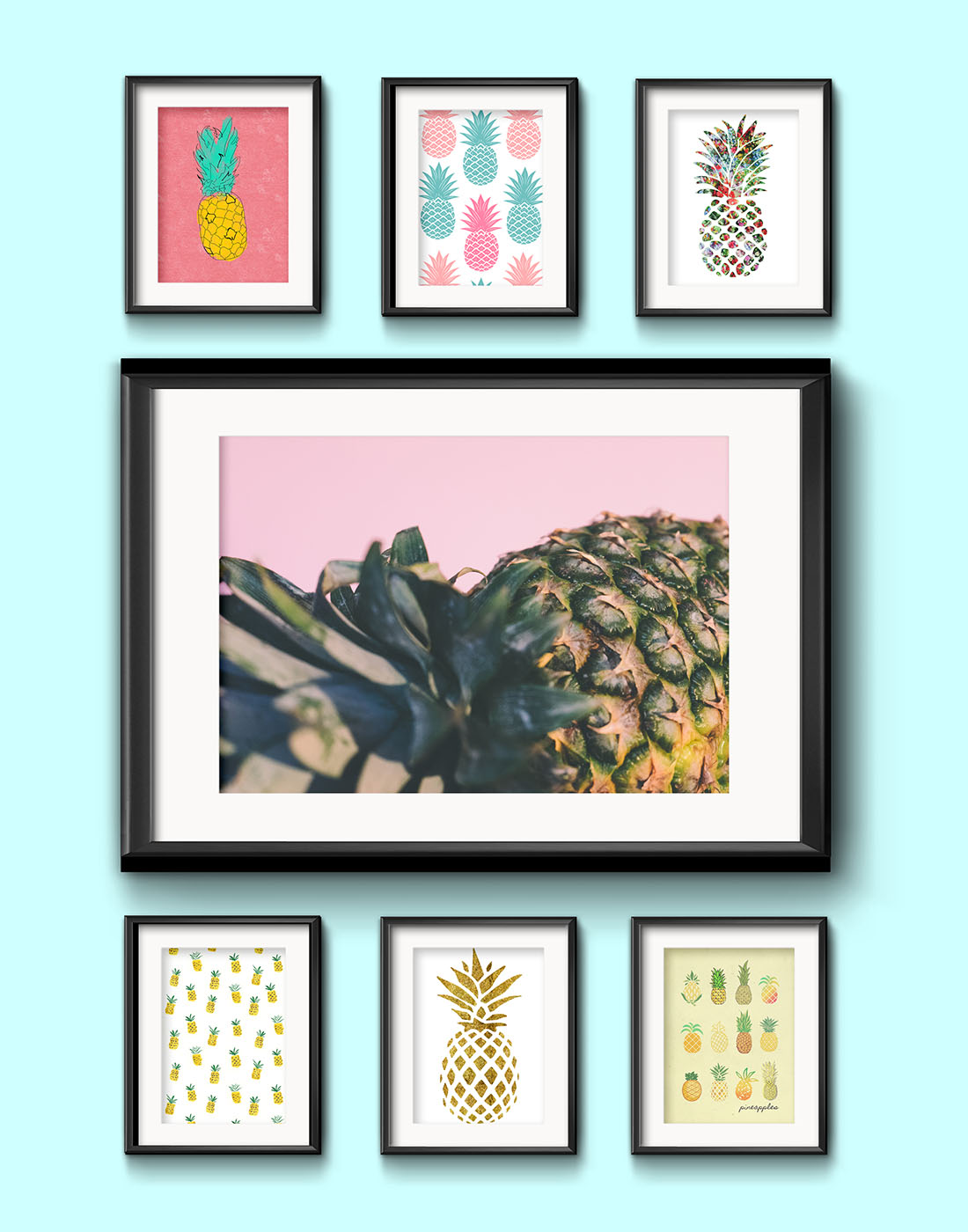 ---
P.S. Beach Movies I Could Live In & 12 Island I'm Dreaming About
P.P.S. I have lots of premium beach-themed art printables (starting at $4.99) at my store.