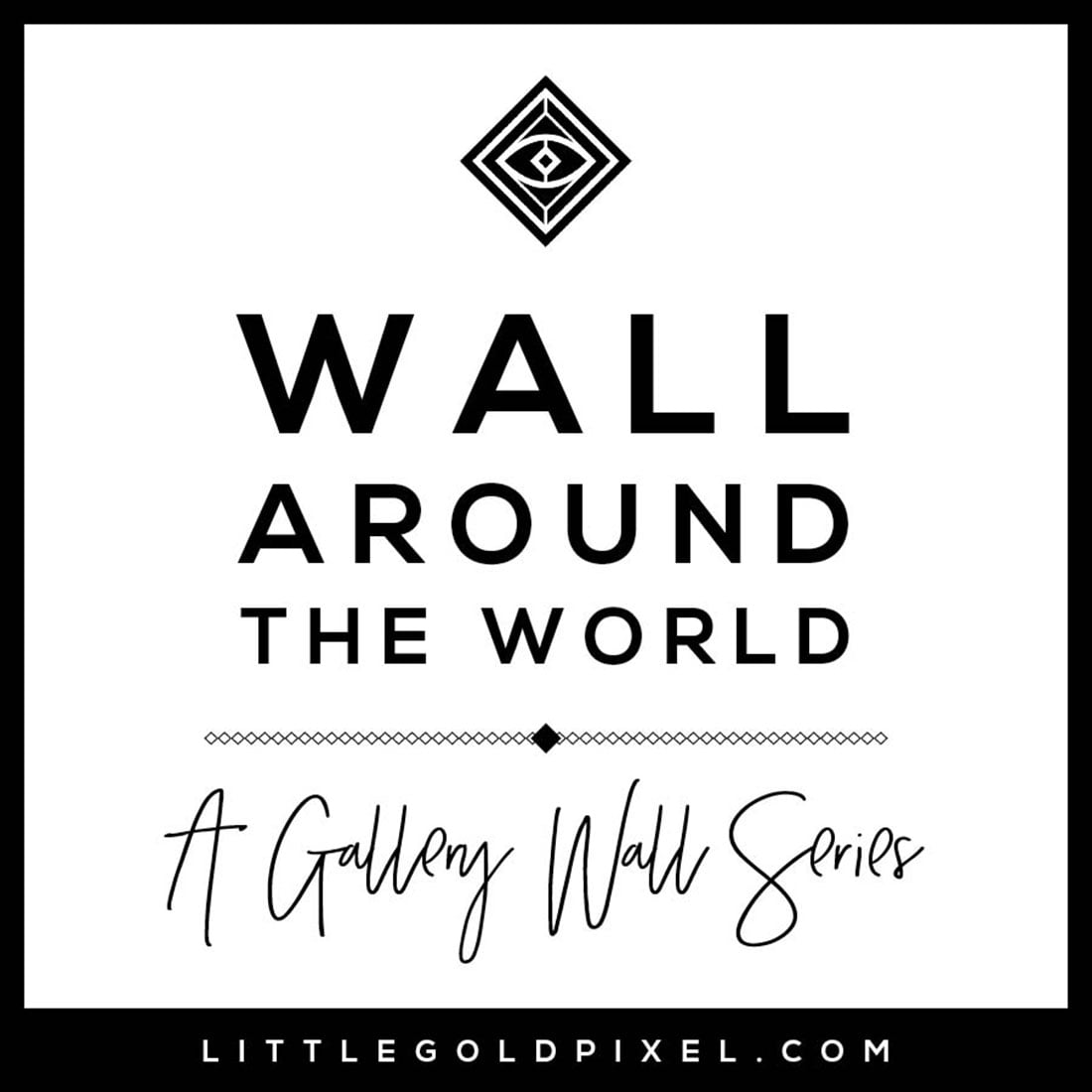 Today I'm announcing a new series called Wall Around the World. We'll go inside the homes of some amazing gallery wall stylists and get the inside scoop on how they choose their art and decor. Check back every Tuesday for the latest virtual tour!
Our first wall comes from North Texas, where Jessica Nickerson lives in Denton with her husband and two young daughters.
Here, Jessica shares the secrets to her home style, including her affinity for green and how she curates her self-described "granny eclectic" decor on a budget.
On where she lives
It's a college town so it's hip and artsy fartsy (yep, I said that) but also has all the things we could need as a young family. I love this place. I love the diversity, I love the community events, I love how people who live here, love here. It's a good place to be.
We've lived in our house 9 years this fall. Before we had kids we scraped popcorn ceilings, refinished the concrete floors, renovated the kitchen and knocked out some walls. We love our house and have always considered it our forever home.
It's not big but with a little ingenuity and closet cleaning, it's decidedly the perfect size for us.
On her thrifty style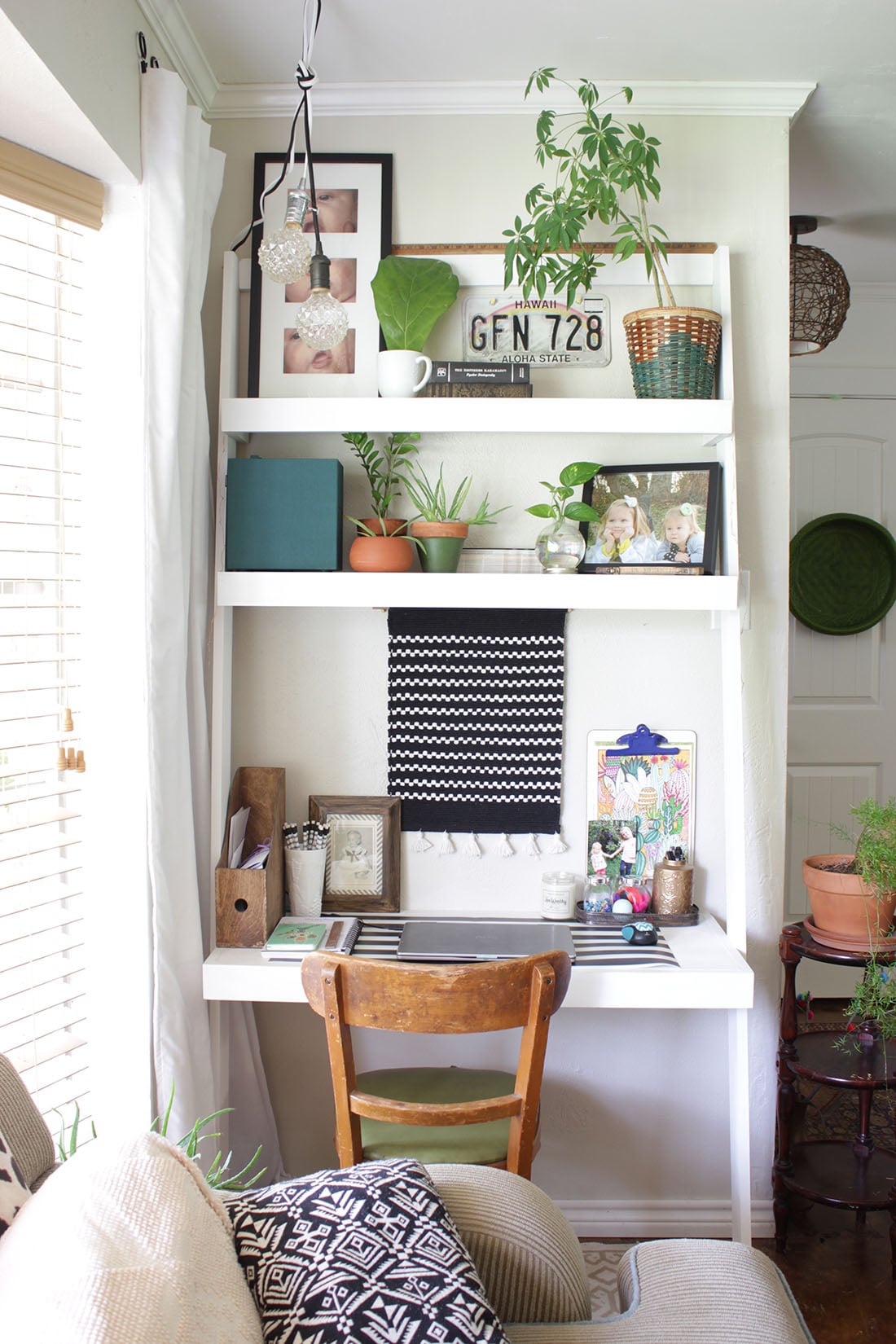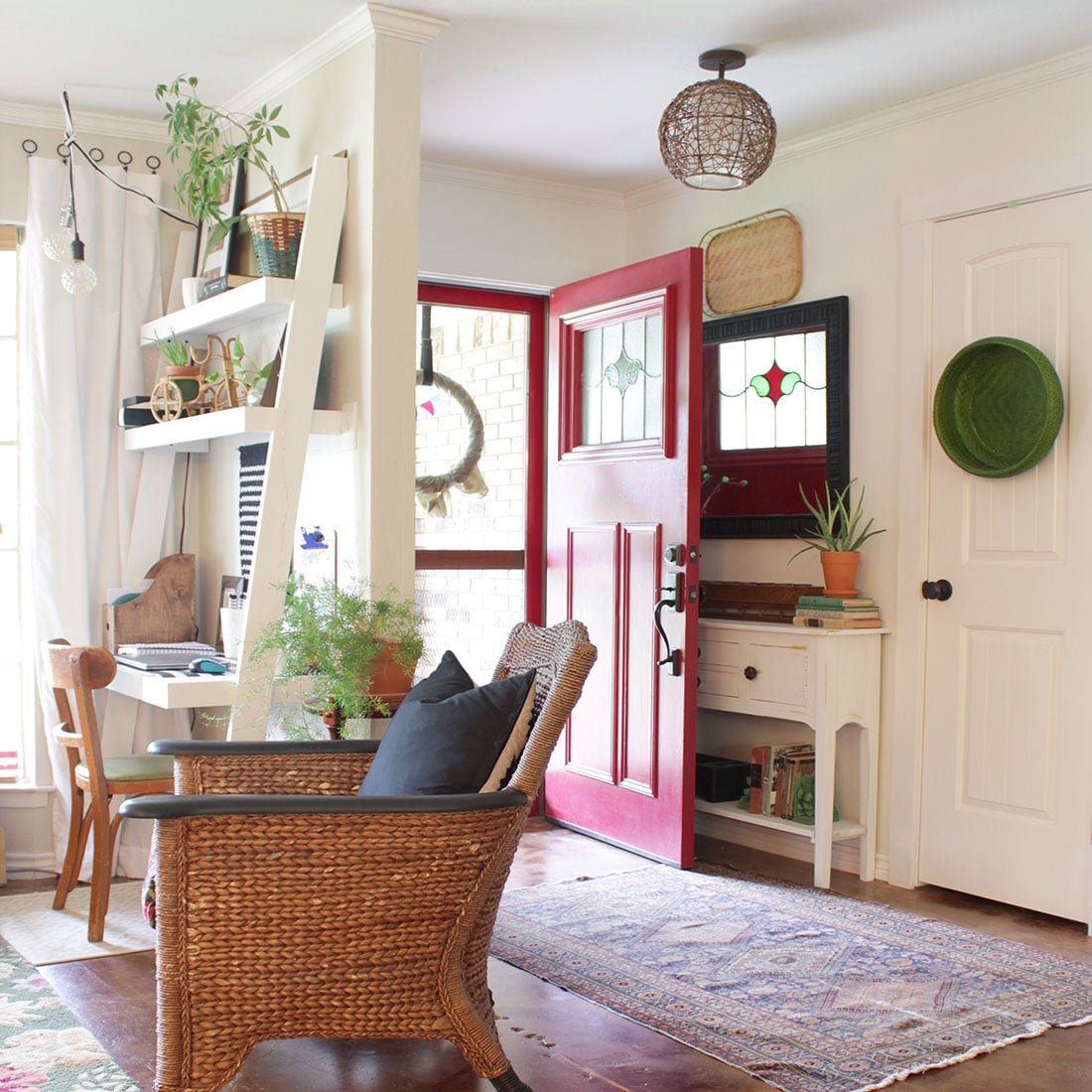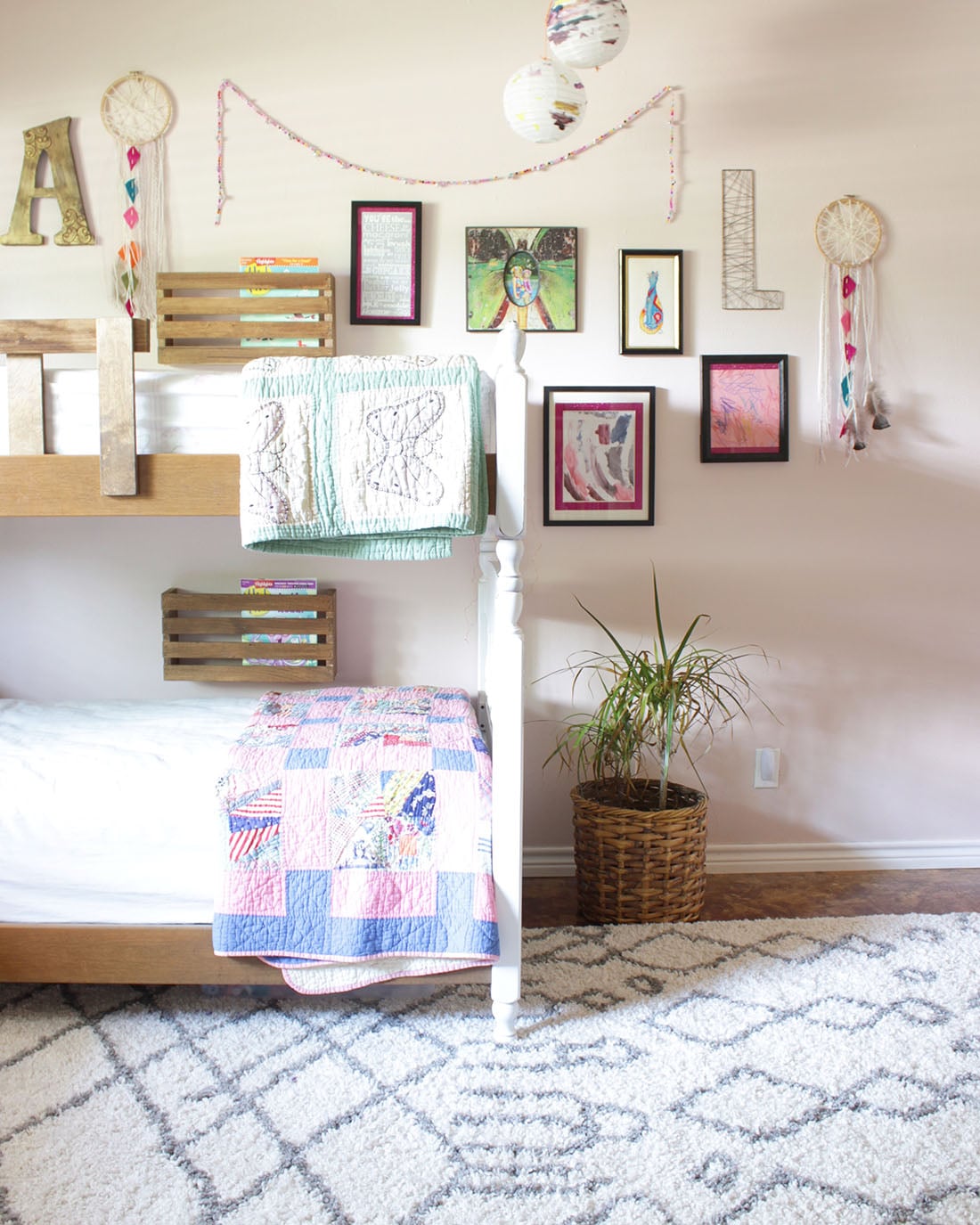 Our home decor style is eclectic. Sometimes I like to call it "granny eclectic."
I like old things. I like mixing thrifted things and antiques with modern rugs and cleaner lines. I love layering, color and pattern. I love plants.
I love looking at clean, minimalistic spaces online, but I just cannot not add things to our walls.
I like to have charming little details in our spaces. Almost kidlike, cutesy things. It's important to me that our house looks like it doesn't need to be taken too seriously. It needs to have character and spunk. I think it does.
On making decor decisions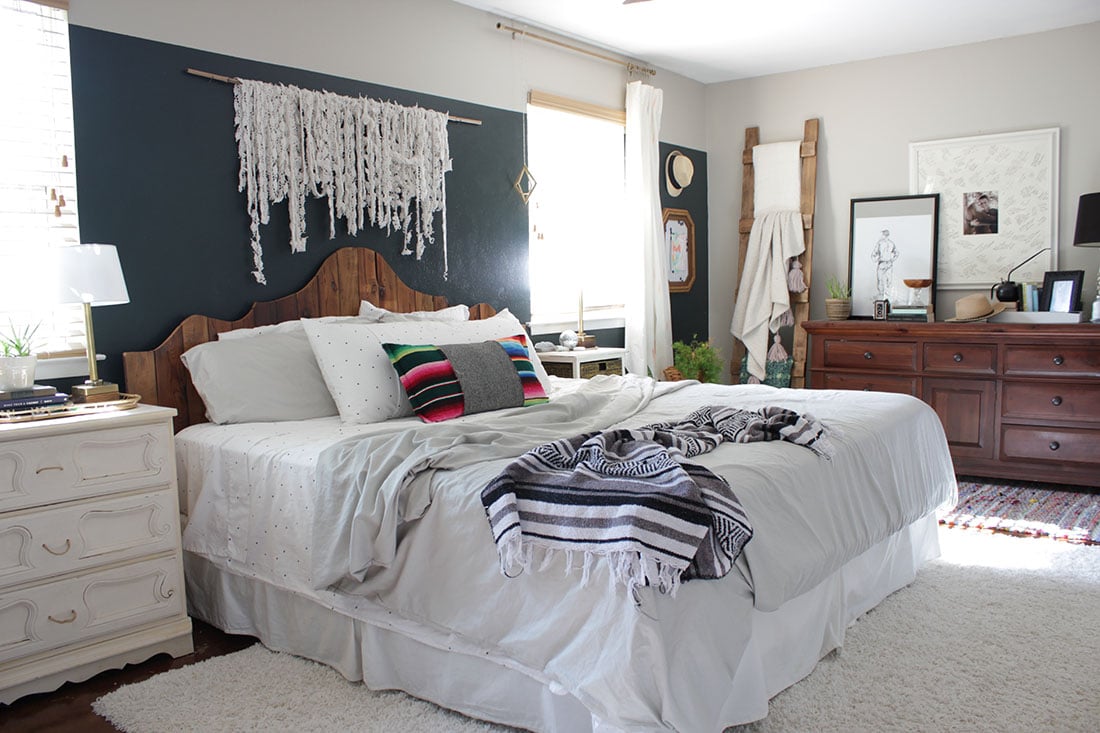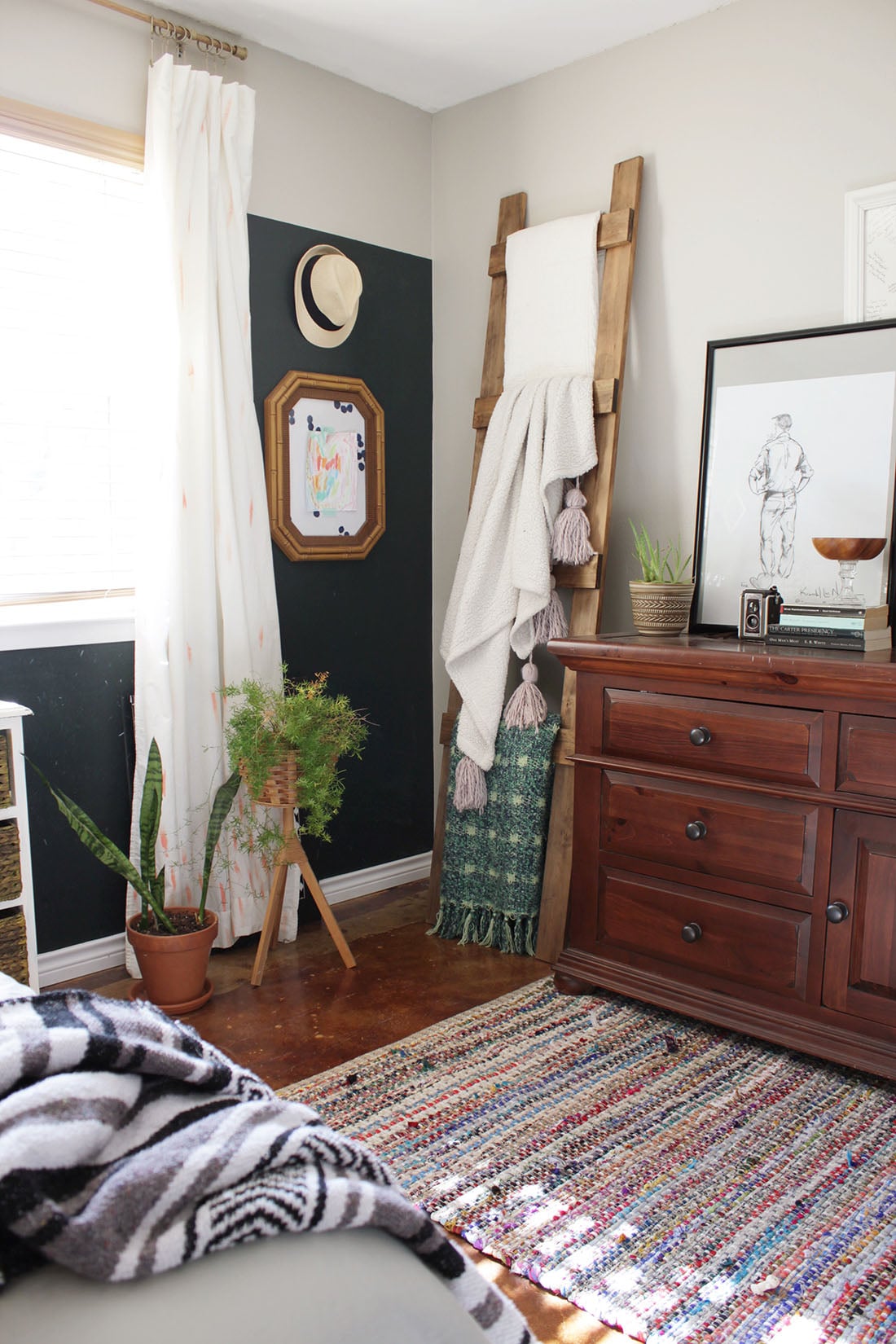 I just use what I love. I've decorated with green ever since we've lived here. It hasn't always been popular but I love it, so I use it. I think your house should be a reflection of you, so you shouldn't surround yourself with anything just because you see it online and because it's all over Target shelves.
The other thing is that I'm a frugal lady. I am NOT a big spender, ever. So if I can't make something that looks like the current trend or if it can't be bought for a price under $12, then we probably don't have it here.
Favorite shop: I'd shop at HomeGoods often if one were closer. We're getting one in our city soon, and I'm really happy about it. I shop at thrift stores way more often than regular stores.
Finding inspiration: I'm thankful for the friends I've met on Instagram. They inspire me all the time. @blissfully_eclectic, @the_gathered_home and @sweet_domicile are just a few.
On the gallery wall process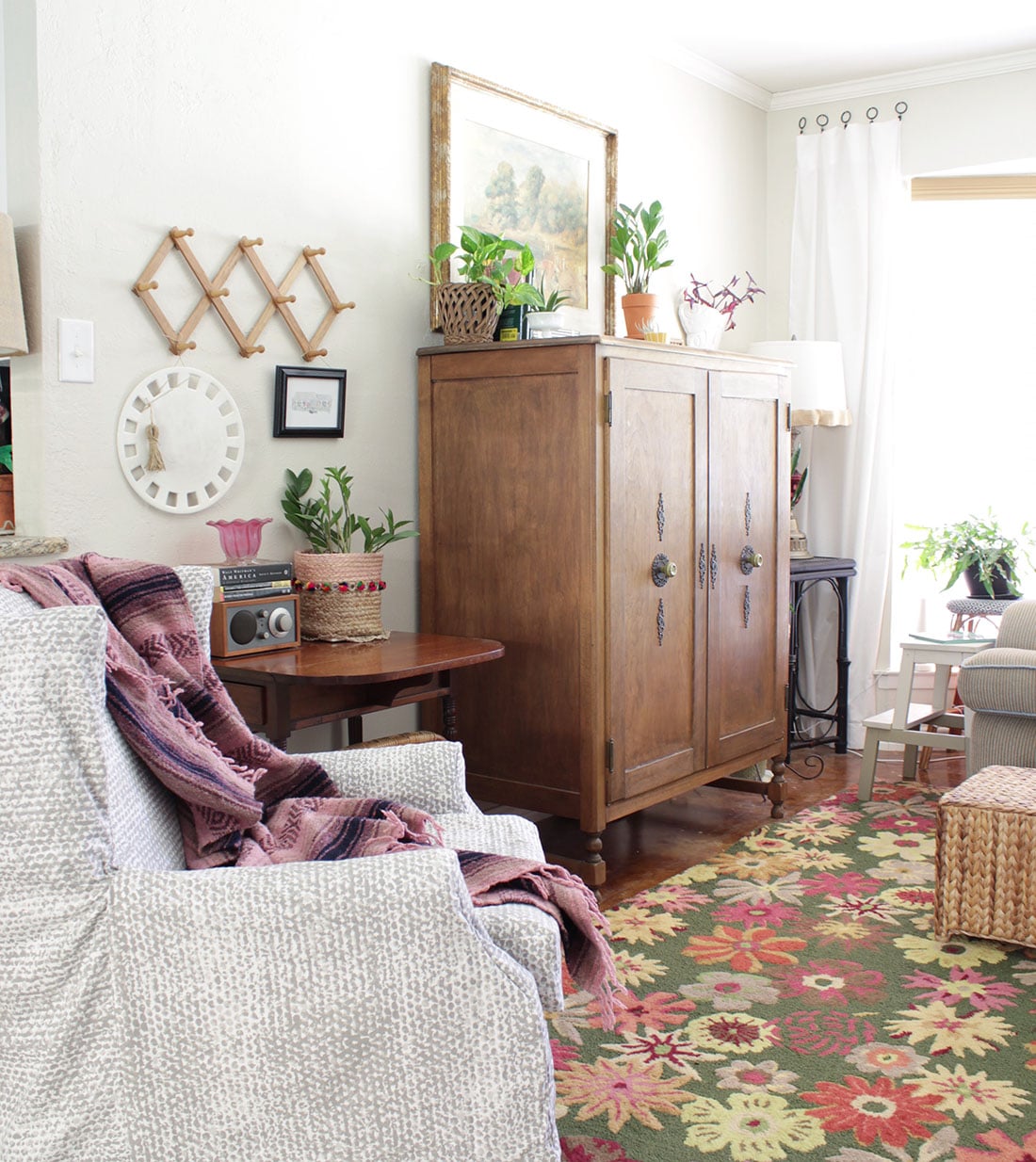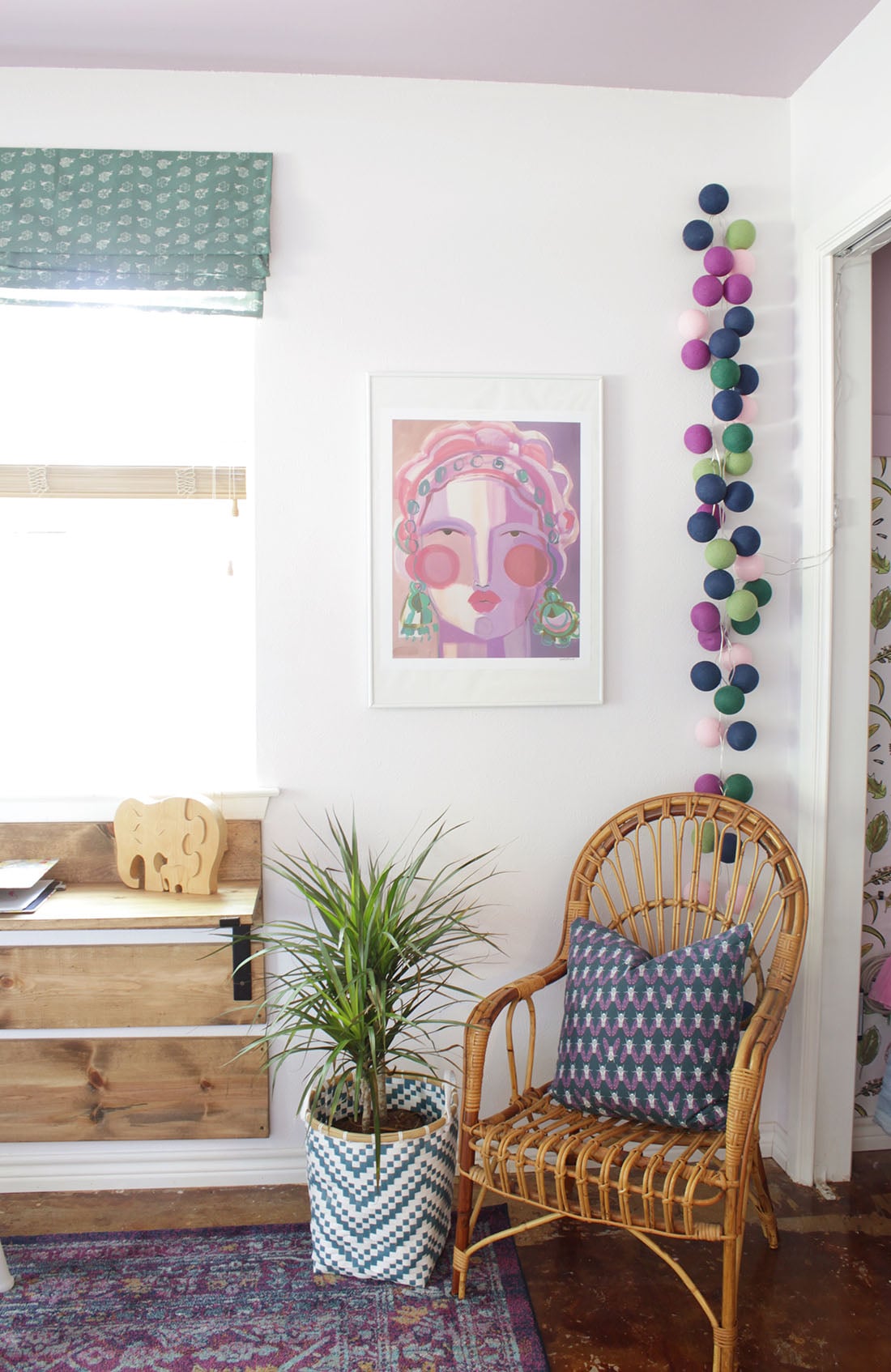 For gallery walls, I think about size, shape and look I'm going for. I like to vary shapes and sizes, colors and textures.
I'm a mess when it comes to planning them. Because I don't plan them. I grab some things that I like, hold them up for a few seconds and hang them.
Brick by brick: We have a brick wall in the living room and that wall did take a little more planning because brick isn't exactly forgiving. I figured out the outside pieces first, so that they were the same distance from the edges of the wall, then I filled the center in. I'm always changing up that wall, but I try to use the nails that are already in the mortar so that I won't have to make new holes.
Gallery wall advice: Don't be afraid to add color or mix patterns. Use pops of something fun wherever you can.
On her favorite wall art pieces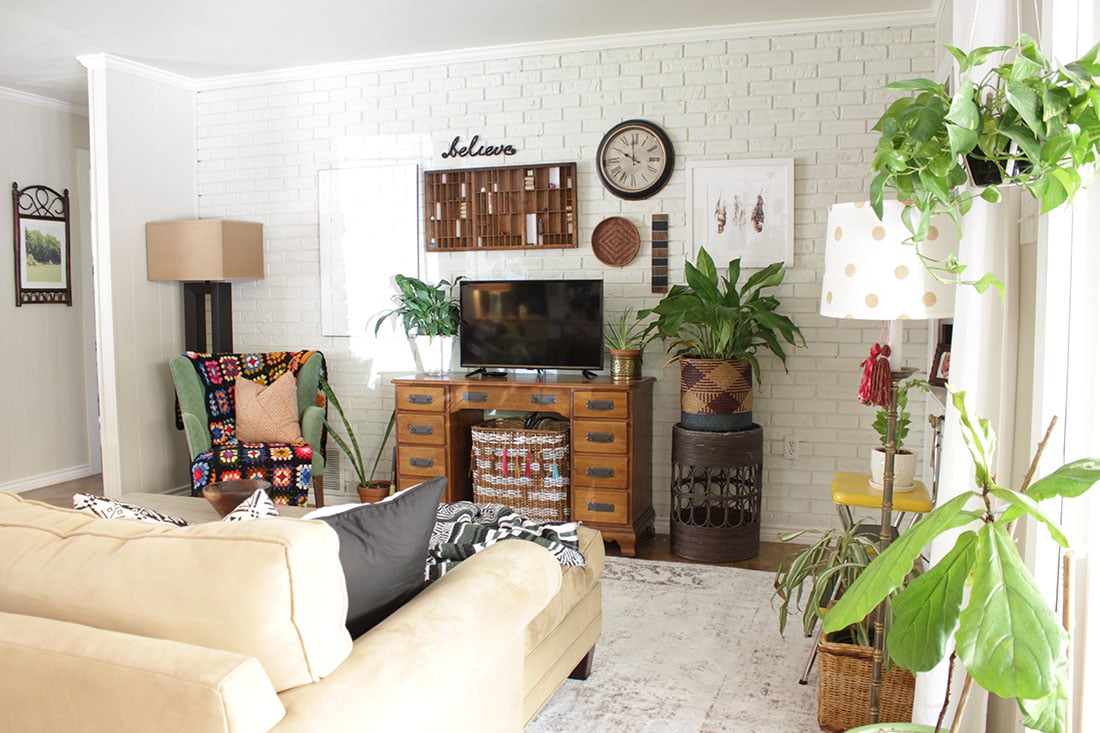 Gift from Gran: The wooden printers tray was given to me by my Gran. It was at her house my whole life. I used to play with the figurines she had in there. I'm so thankful she gave it to me when she was downsizing a few years ago.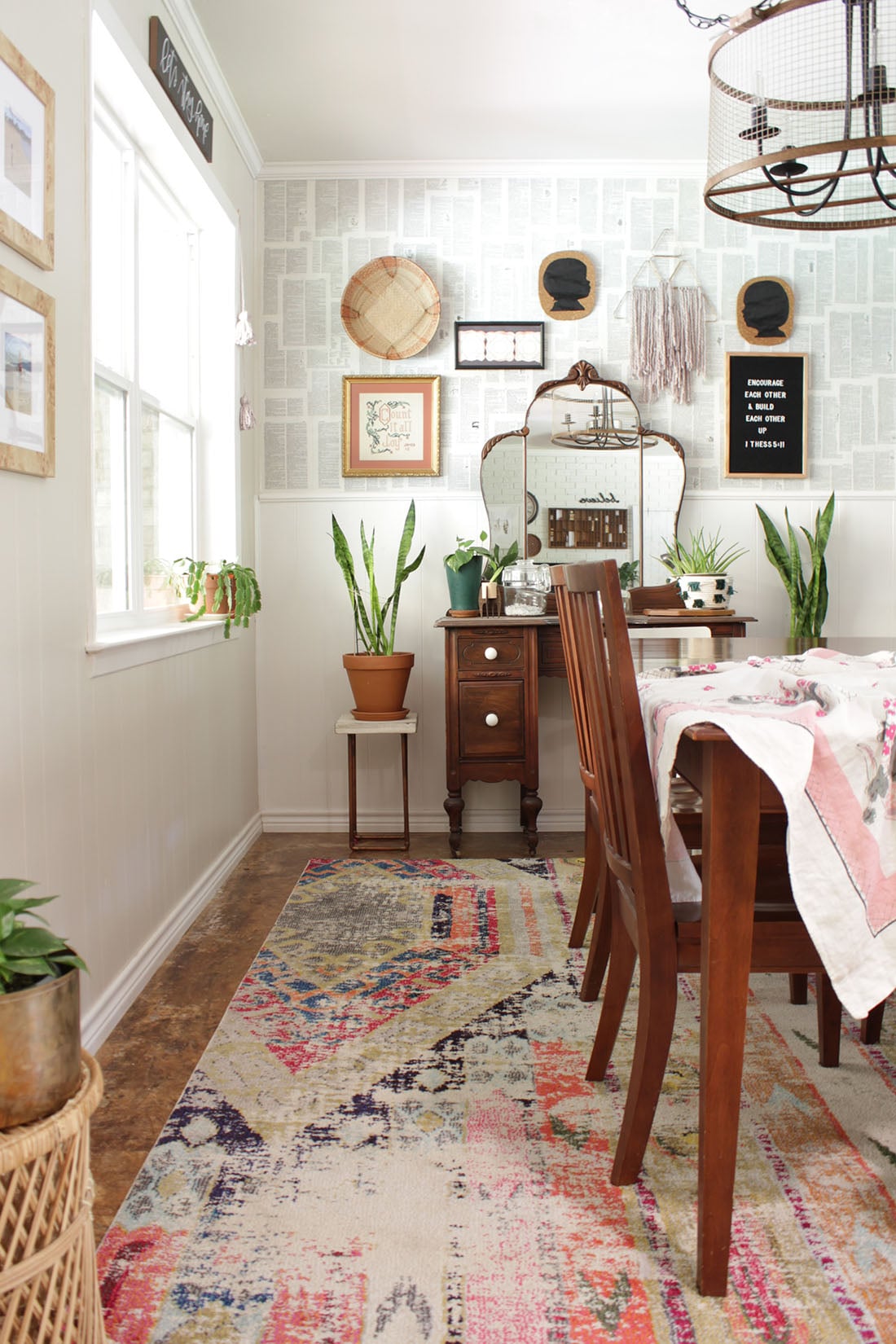 Cross-stitch reminder: The gallery wall in our dining room has a thrifted cross stitch that says "count it all joy." It's a great reminder to be thankful, and it's in some of my favorite colors right now: terra cotta and green.
---
Jessica blogs at House Homemade, where she offers styling tips, tutorials, DIYs and e-design help. "I'm all about using what you have and changing things up to get a whole new look in your house." You can also find her on Instagram daily: @househomemade.
---
Bookmark for later: