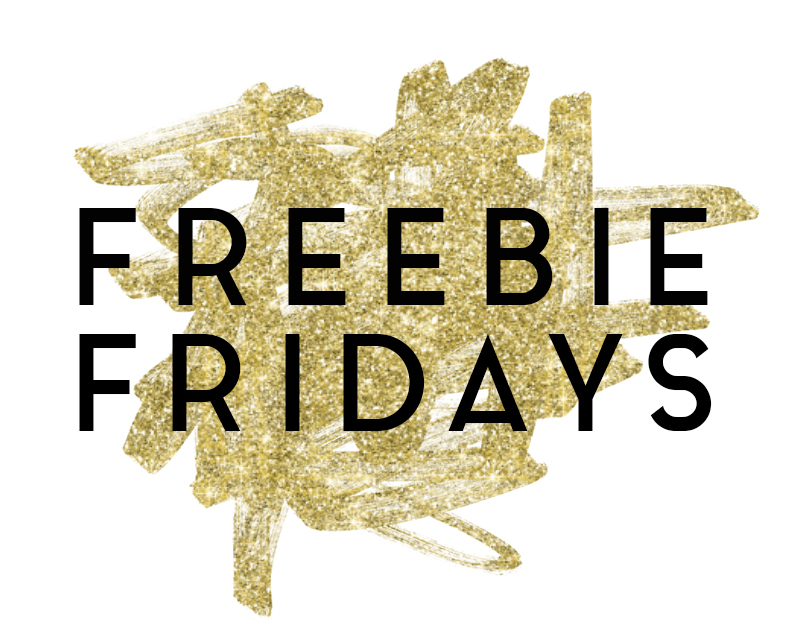 YES! Thank goodness it's Freebie Friday! Hope you came over here ready to share and click and find all new fun freebies and friends.
Scroll down to download my new freebie, and scroll even further down to join in on the link party below. Here's what I'm sharing today:
Minimal Triangle Pattern Art Printable / Freebie Fridays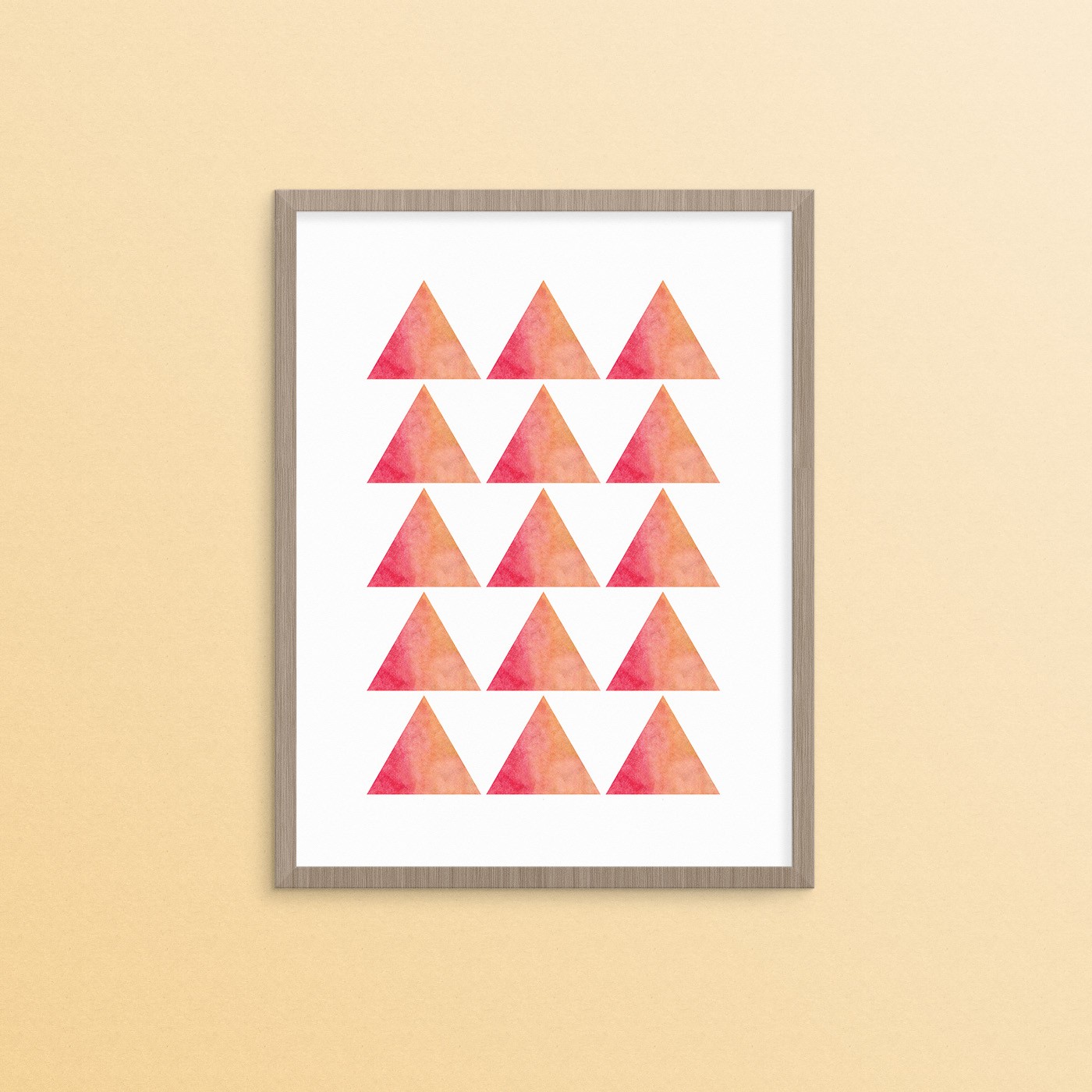 Do you remember when you were a kid and everything was a favorite, even shapes?
For some reason I always loved the parallelogram when I was kid. I think because it had a really long name and seemed sorta unstable just leaning there like that. Plus it reminded me of the uneven parallel bars, which I never quite mastered in gymnastics because I was too busy doing 5,000 handstands against a wall (damn that bad balance of mine).
I find myself returning to the two most basic shapes as I get older: circles and triangles. I don't know what this means, but one can only presume that I'm about five years away from batting kids off my lawn with a broom.
Hey, at least I'm too hip to be square.
(No offense if you love squares; squares are a really boring solid shape.)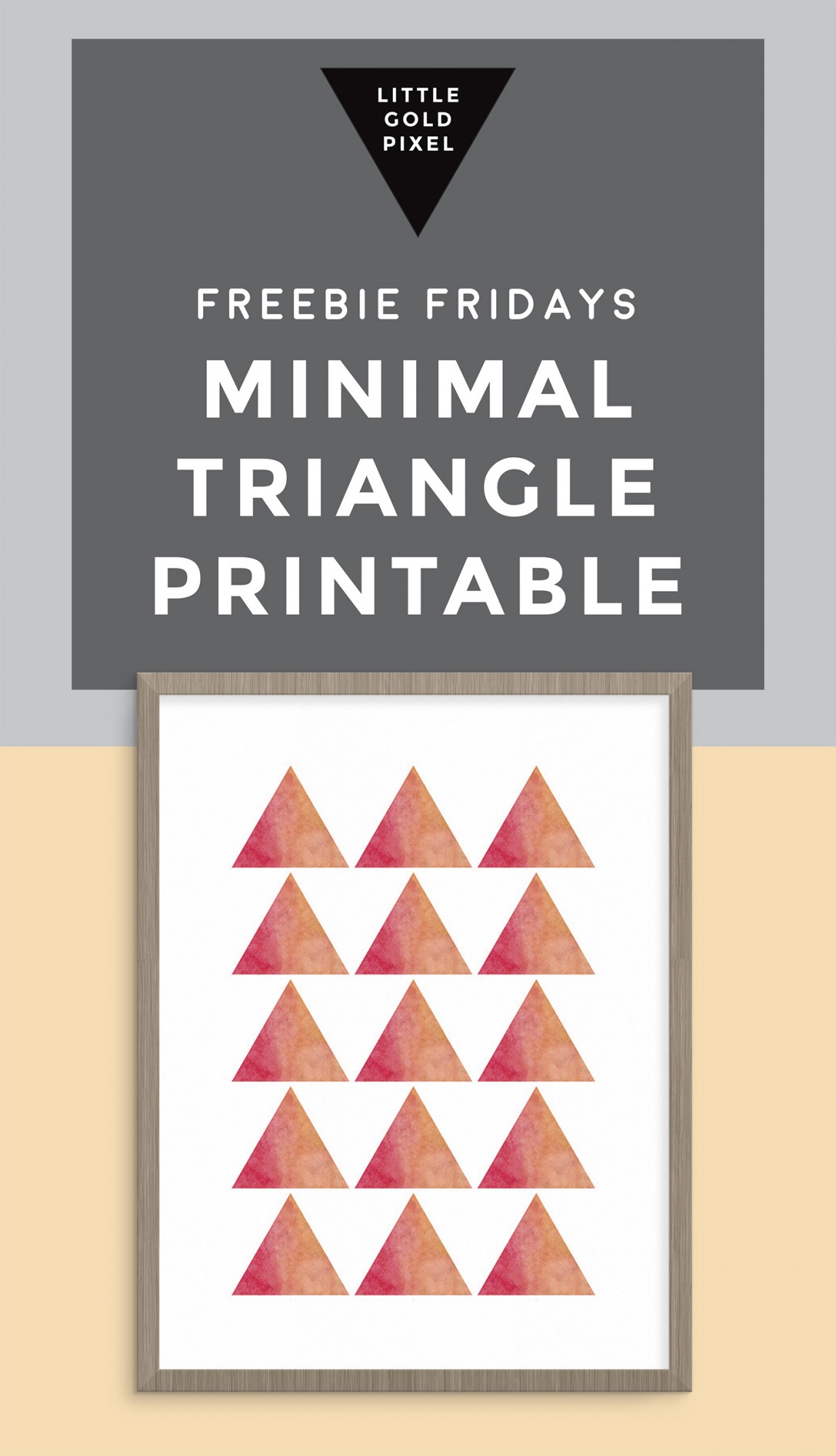 File is 8.5″x11″ PDF in vertical. For personal use only. Do not sell or claim as your own. Give credit where it's due. In other words, play nice.
---
P.S. Past Freebie Fridays here.