This time of the year really tests my design sensibilities.
I'm the kind of person who wears black every day, who flat out told her husband that stuffed animals or other "normal" tokens of affection are not necessary for Valentine's.
I'm the kind of person who makes snarky valentines cards. (exhibit A & exhibit B)
I'm the kind of person who can barely scratch out her name on a piece of paper anymore — not the kind of person to add curlicues to my doodles.
Still, I confess …
I do love a good script font. It has to be good, though. I'm picky like that. Nothing terribly frou-frou or precious because the goal is to get them to swoon, not vomit.
I sifted through thousands of fonts on my computer to show you my very favorites for those times you want to be romantic.
Maybe type out your love poems? Whisper sweet nothings via type? Tis the season, after all.
---
14 Romantic Script Fonts
Links to each font are below the graphic, which references some very "hum"-able love songs.
Asterisks indicate that the font is free. Others may be affiliate links. I only point toward items I use and love.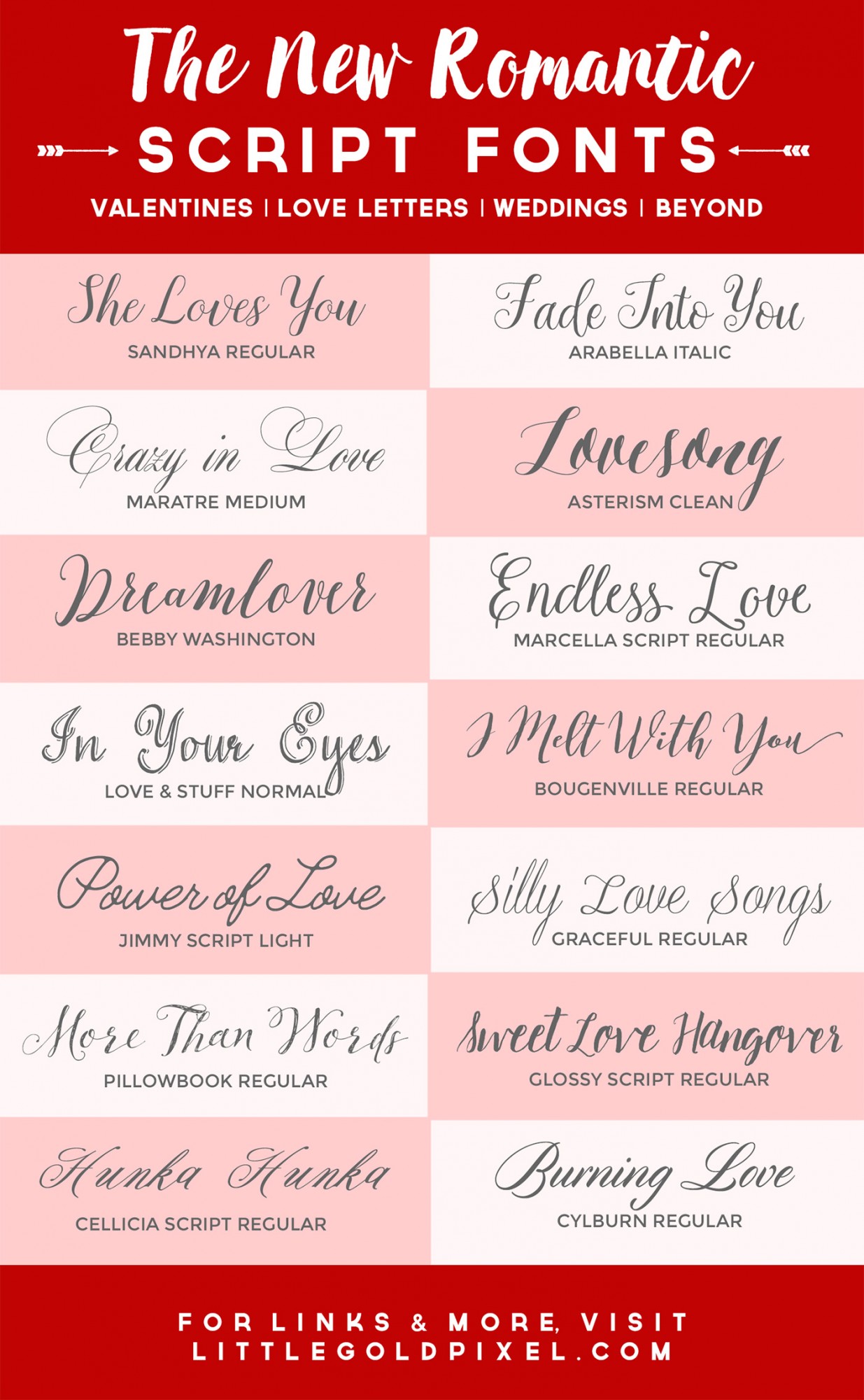 ---
Pin This Post: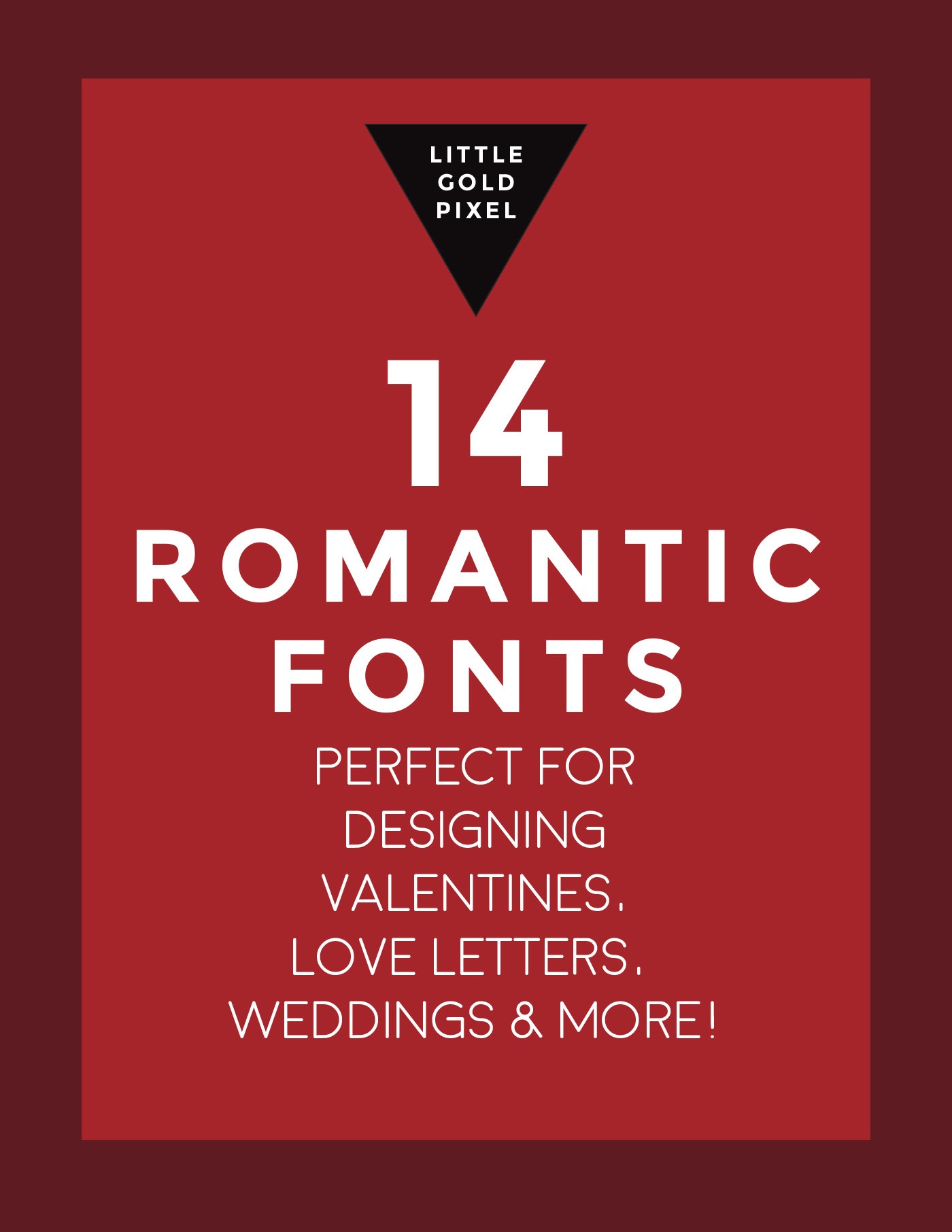 ---
P.S. Some good fonts for everyday use + how to pair fonts in a printable.