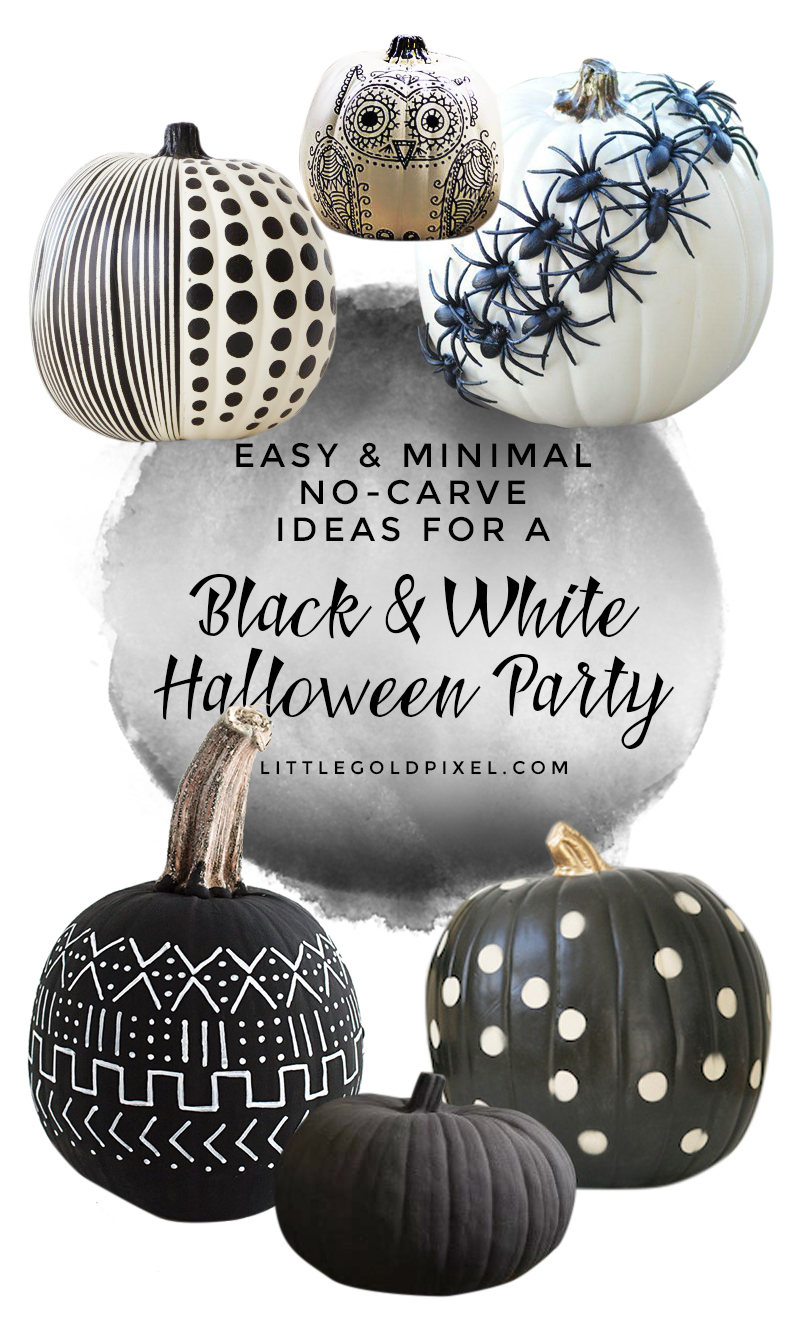 I'm looking forward to this weekend, when we will sniff out one of the very inadequate L.A. pumpkin patches and bring home a haul of gourds. H is eager to carve and teach Alexa how to carve.
Me? I'm happy to never carve again. The past few years I've painted my pumpkins. I like the ease and simplicity. Most of all, I like that there's no mess.
This year I'm thinking minimal. Black & white. Classic.
This is a roundup of my favorite pumpkin DIYs on the Web. I'm super drawn to the painted polka dots and stripes, but I could be tempted to Sharpie a design. What's your favorite?
Black & White Pumpkins: Easy, Minimal, No-Carve Ideas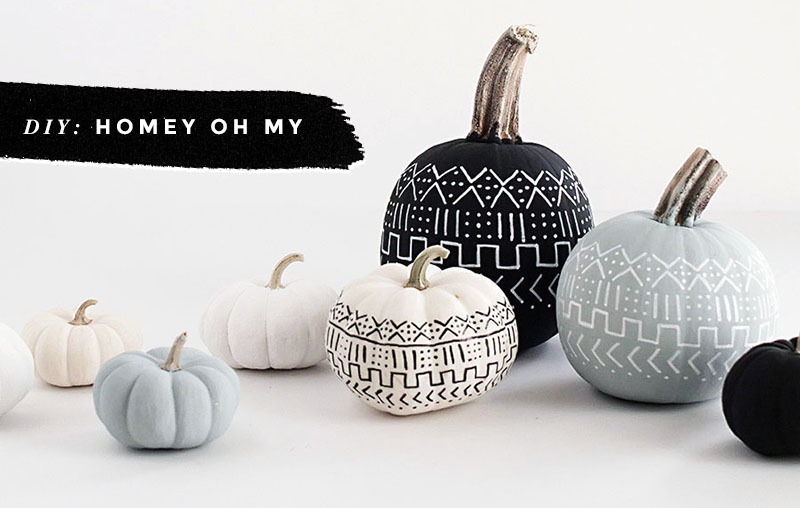 I love the simplicity of these mudcloth patterns. I doodle like this all the time, anyway! Via Homey Oh My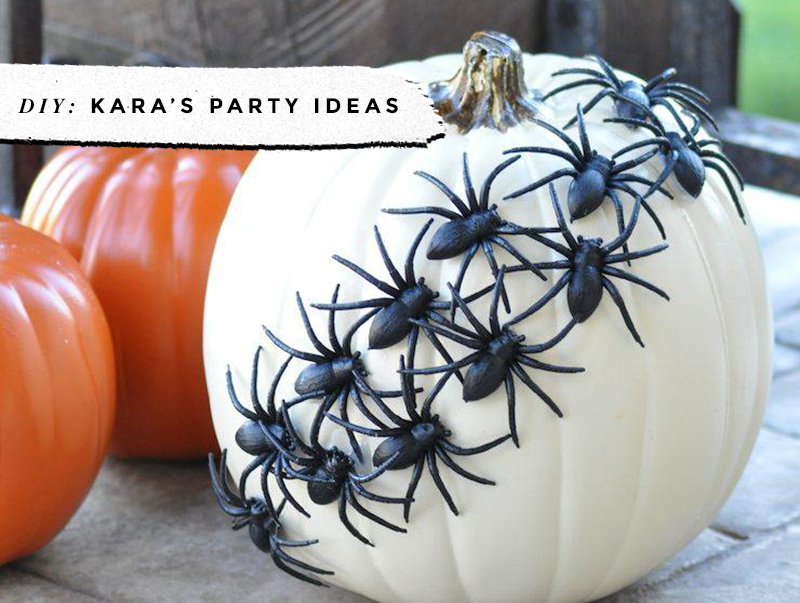 Plastic spiders on a pumpkin? Oddly effective. I'm scared. Via Kara's Party Ideas
This looks more intricate, but I think it's manageable if you take it shape by shape. Via Lil Blue Boo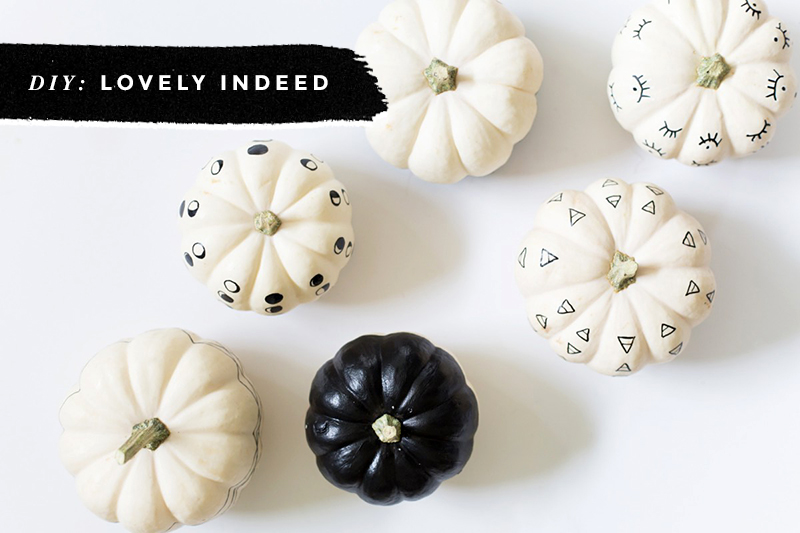 When all else fails, go super simple with a marker and some black paint. Via Lovely Indeed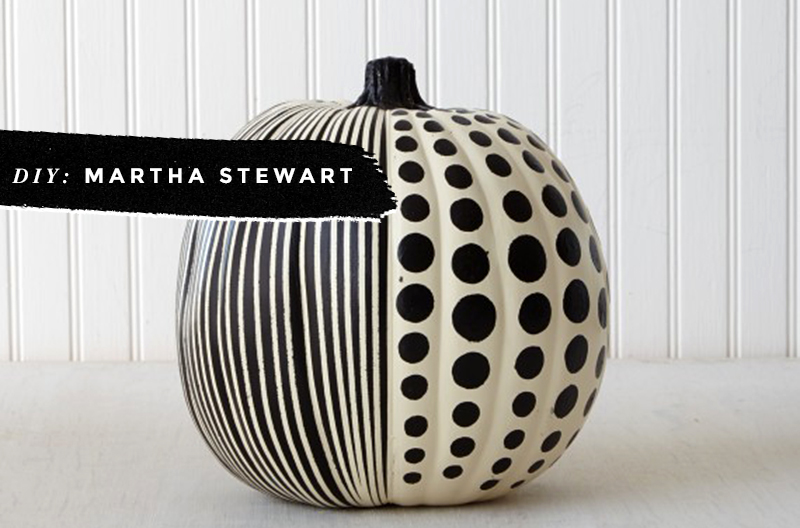 A few tools (masking tape, foam brush) and you've got a professional, polished pumpkin. Via Martha Stewart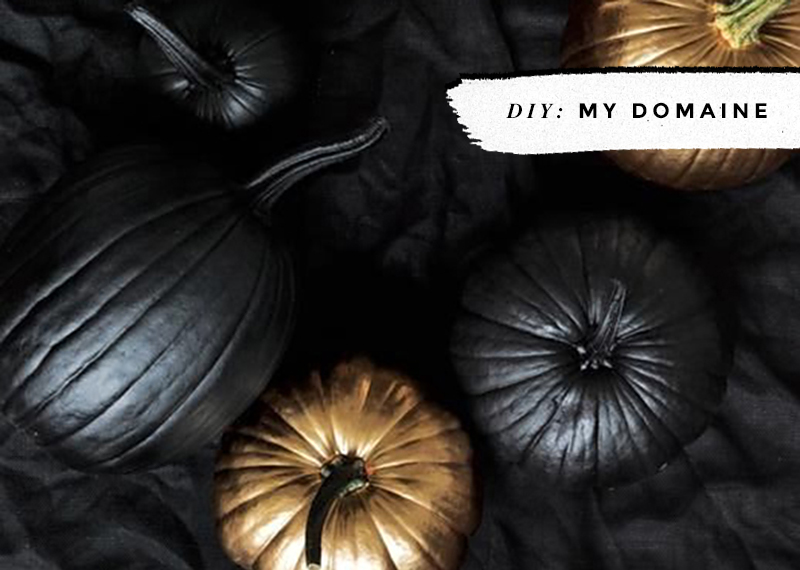 Black pumpkins are so elegant by themselves, especially in matte or chalkboard paint. Via My Domaine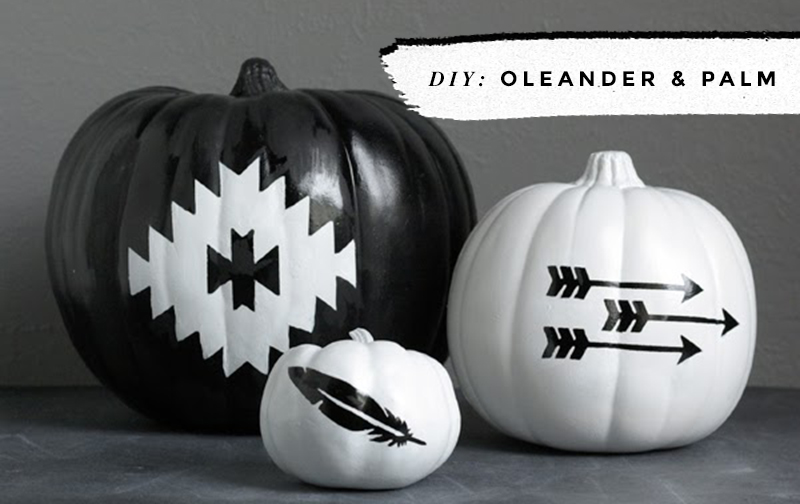 Rendering one single trendy item can make for a really punchy pumpkin. Via Oleander and Palm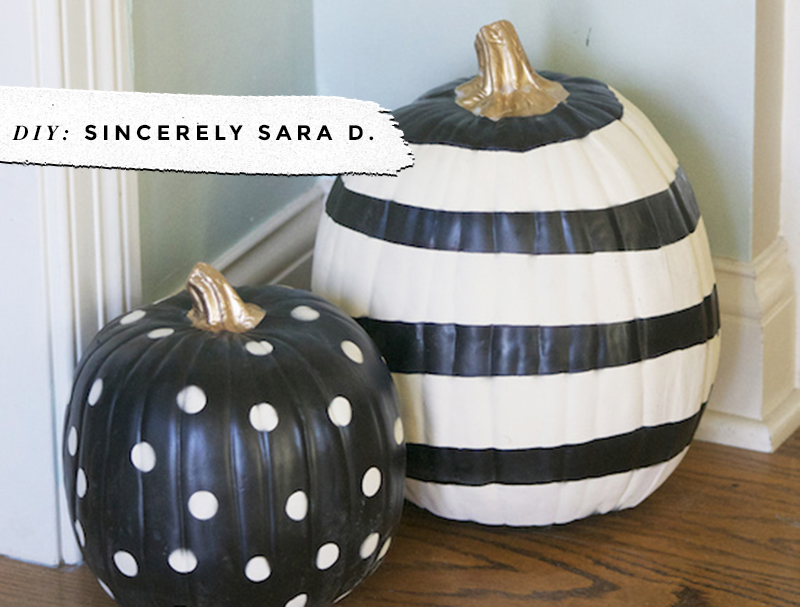 Geometric patterns are my favorite. Via Sincerely Sara D.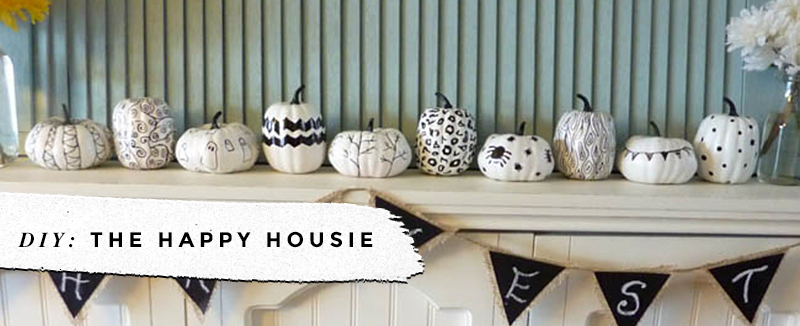 Hand-drawn designs bring out the art student inside me. I love the perfect imperfections. Via The Happy Housie
---
P.S. Check out my Halloween page, chock-full of ideas and inspiration and freebies!