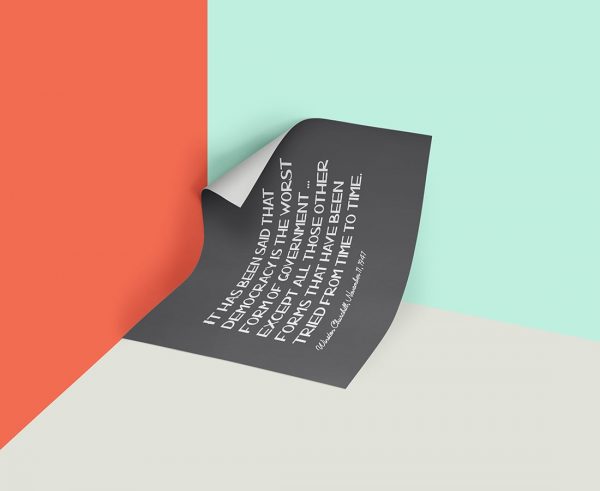 I just filled out my mail-in ballot.
This election cycle has been the absolute worst. The most anxiety-inducing, infuriating, let's-move-to-Canada presidential election I've had the horror of witnessing. And I thought it couldn't get any worse than 2000.
It pains me that is has been so terrible because I usually love politics. Fun fact: I minored in political science in college.
I can only assume that most of the American public feels as exhausted by the whole thing as I do. Take solace, then, in this political sentiment:
It has been said that democracy is the worst form of government … except all those other forms that have been tried from time to time.
Winston Churchill said this in speech, but obviously he wasn't the first person to make the observation (evidenced by the "it has been said").
Anyway, it's free for the taking. Put it on your screens for Election Day, print it out and cry. Just fill your glasses to the brim on Tuesday night and try not to have a panic attack.
And VOTE. Yes. Vote.
Democracy Is the Worst Free Art Printable
Art is high-res 8.5×11 PDF. For personal use only.
Tools used: Wolder Typeface, Jimmy Script, Illustrator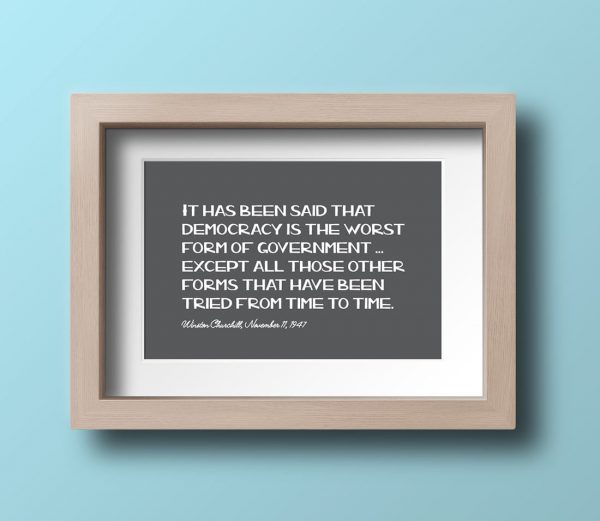 Download
Bookmark for later: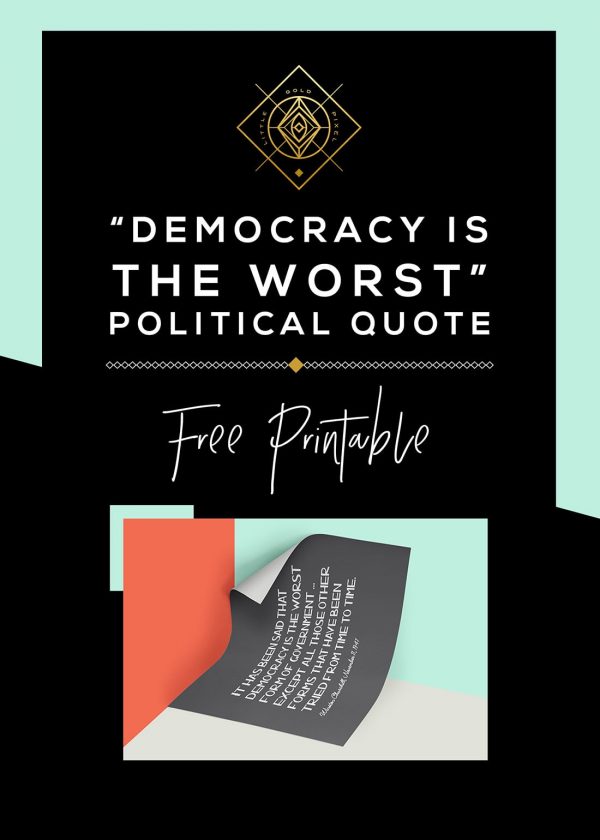 P.S. Check out my freebies archive, full of roundups and fun.