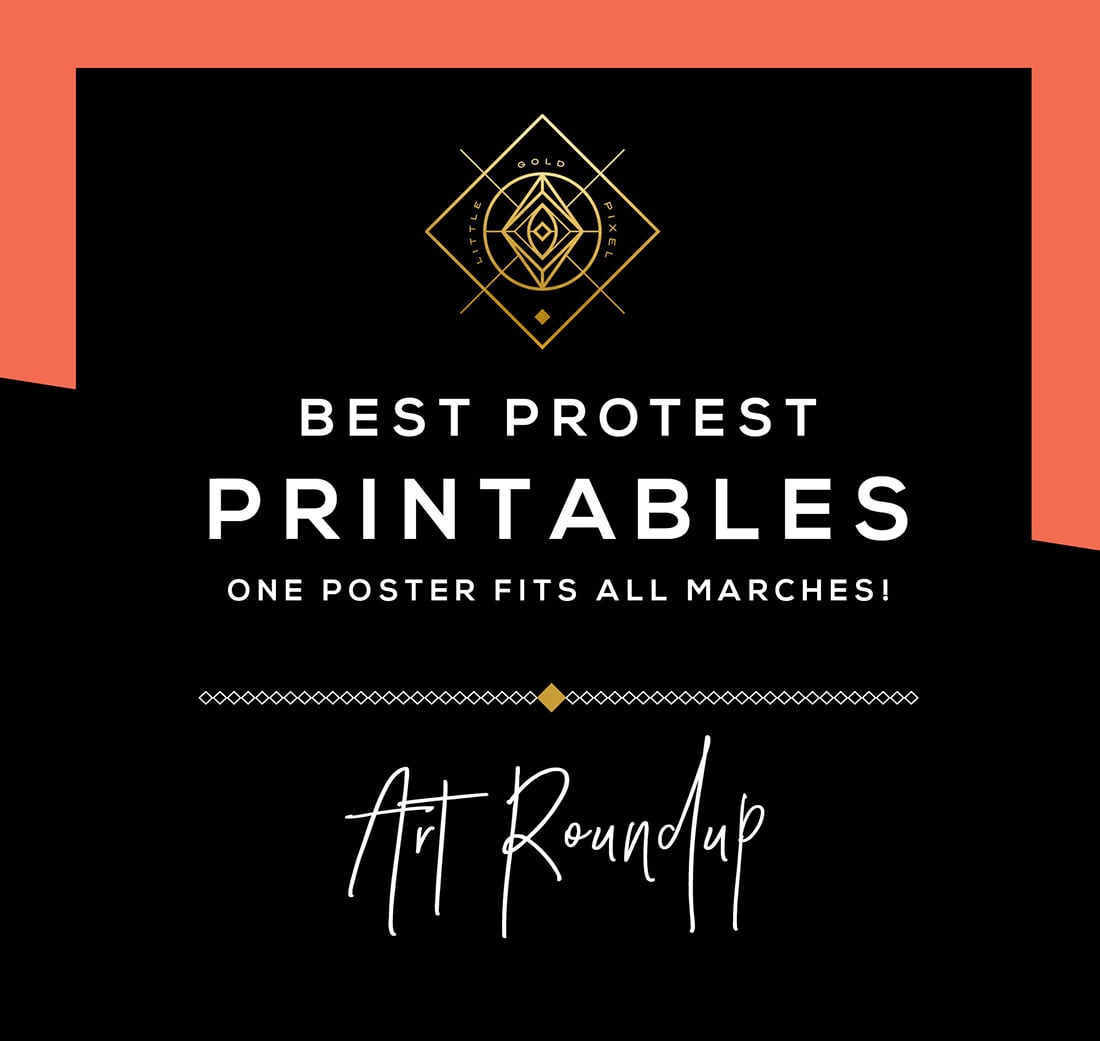 With as much as there is to be outraged about on a daily basis, I thought it would be helpful to round up a few evergreen protest printables to get us through these "trying" times.
These are all skilled designs but also super affordable, with the added bonus of being easy to print out from either your home or an online printer that specializes in poster-size prints.
I suggest a few online printers in my How to Print Printables post.
So go ahead, get your protest on.
Caveat: if foul language makes you queasy, you might be on the wrong blog. Also, do not scroll down! Ha!
18 Evergreen Protest Printables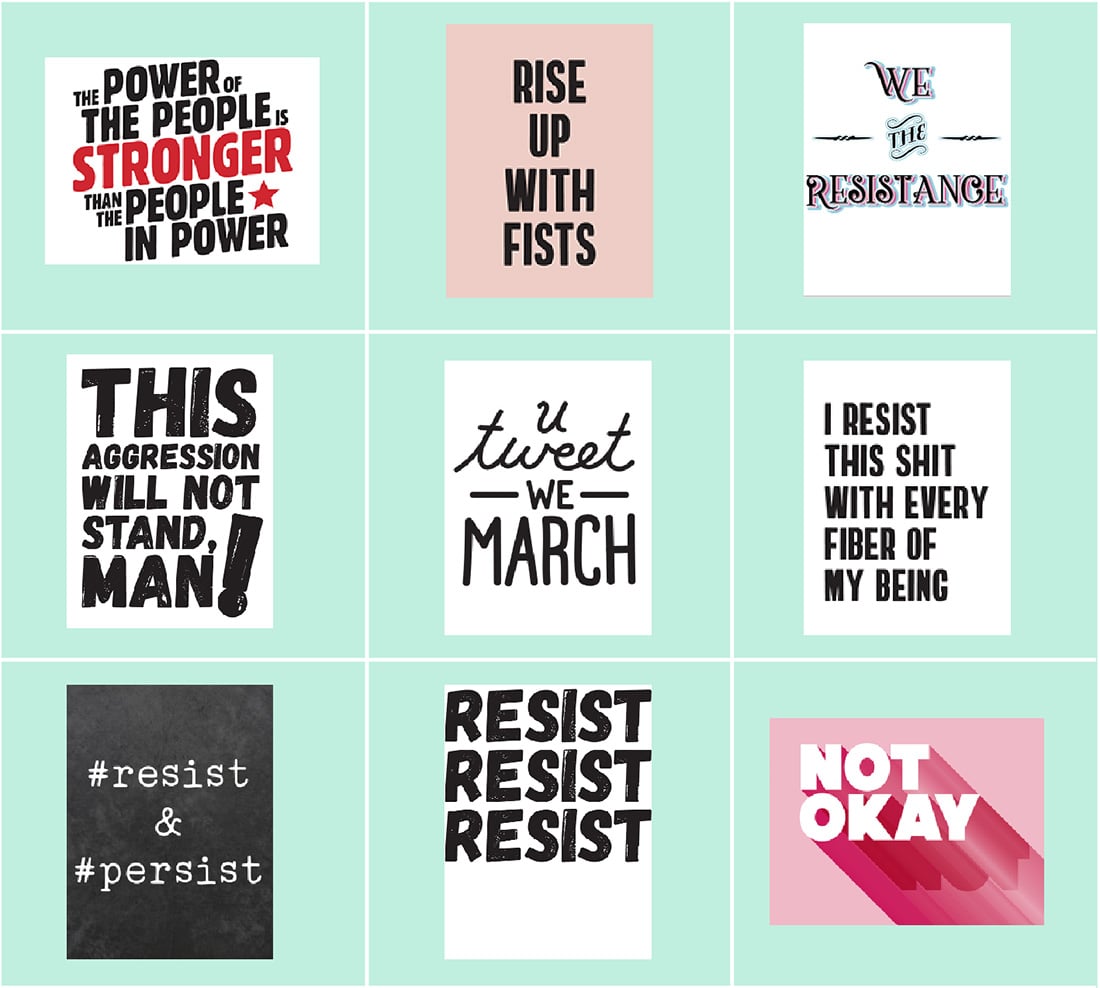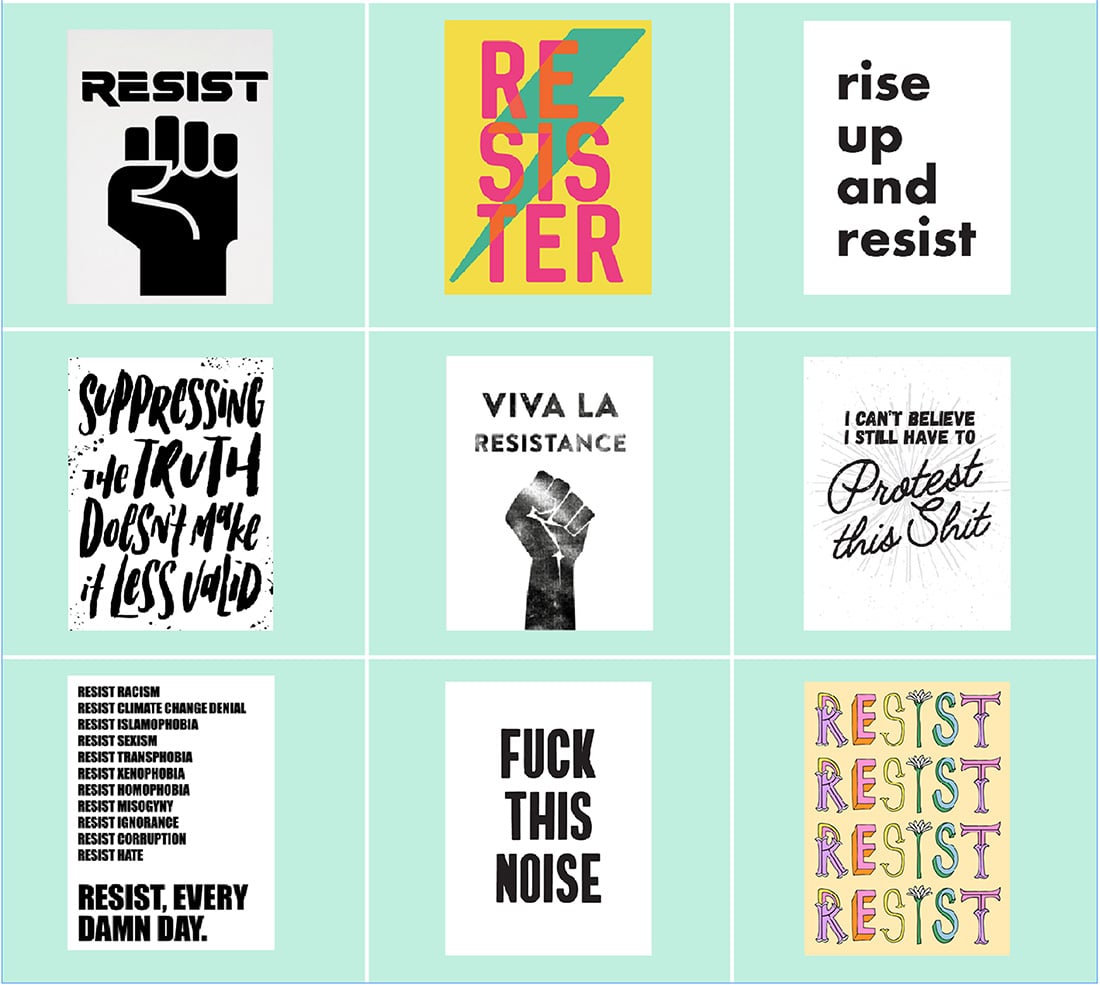 Where to find more protest posters

Shop the protest printable collection at the Little Gold Pixel shop. All of my printables come with six JPGs in several dimensions and sizes, so you can print to your exact specifications!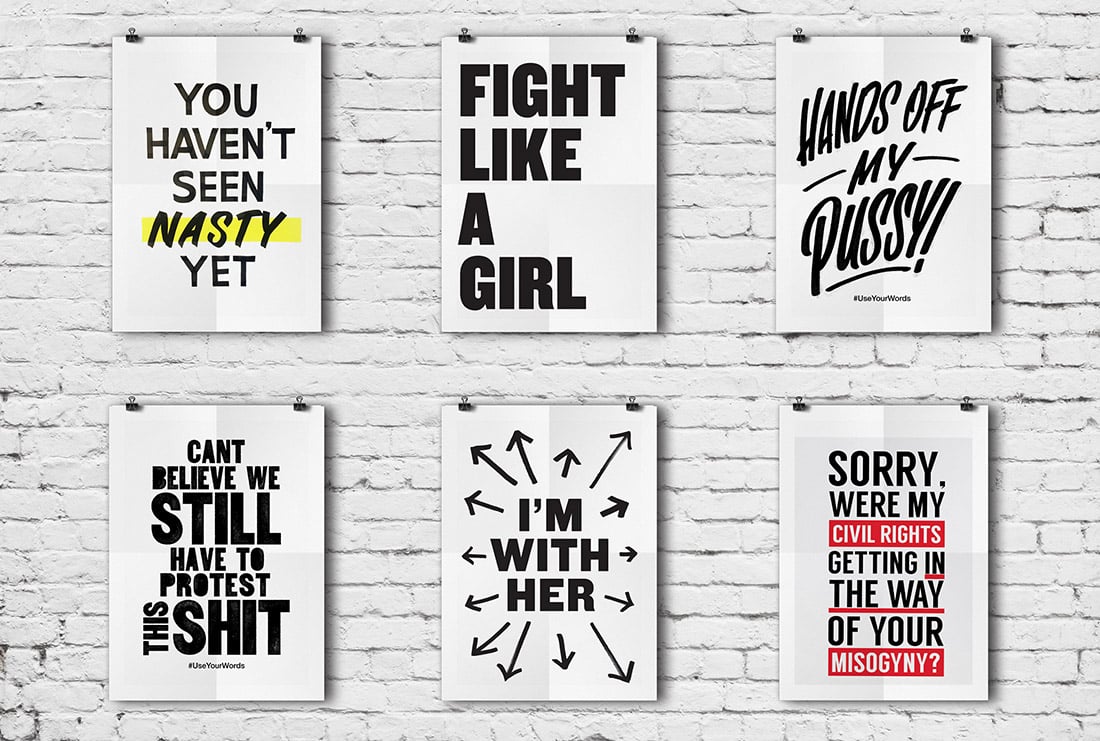 Check out my roundup of free printable posters from the Women's March. Most links are still valid, and there is some really great feminist art out there.
Bookmark for later: