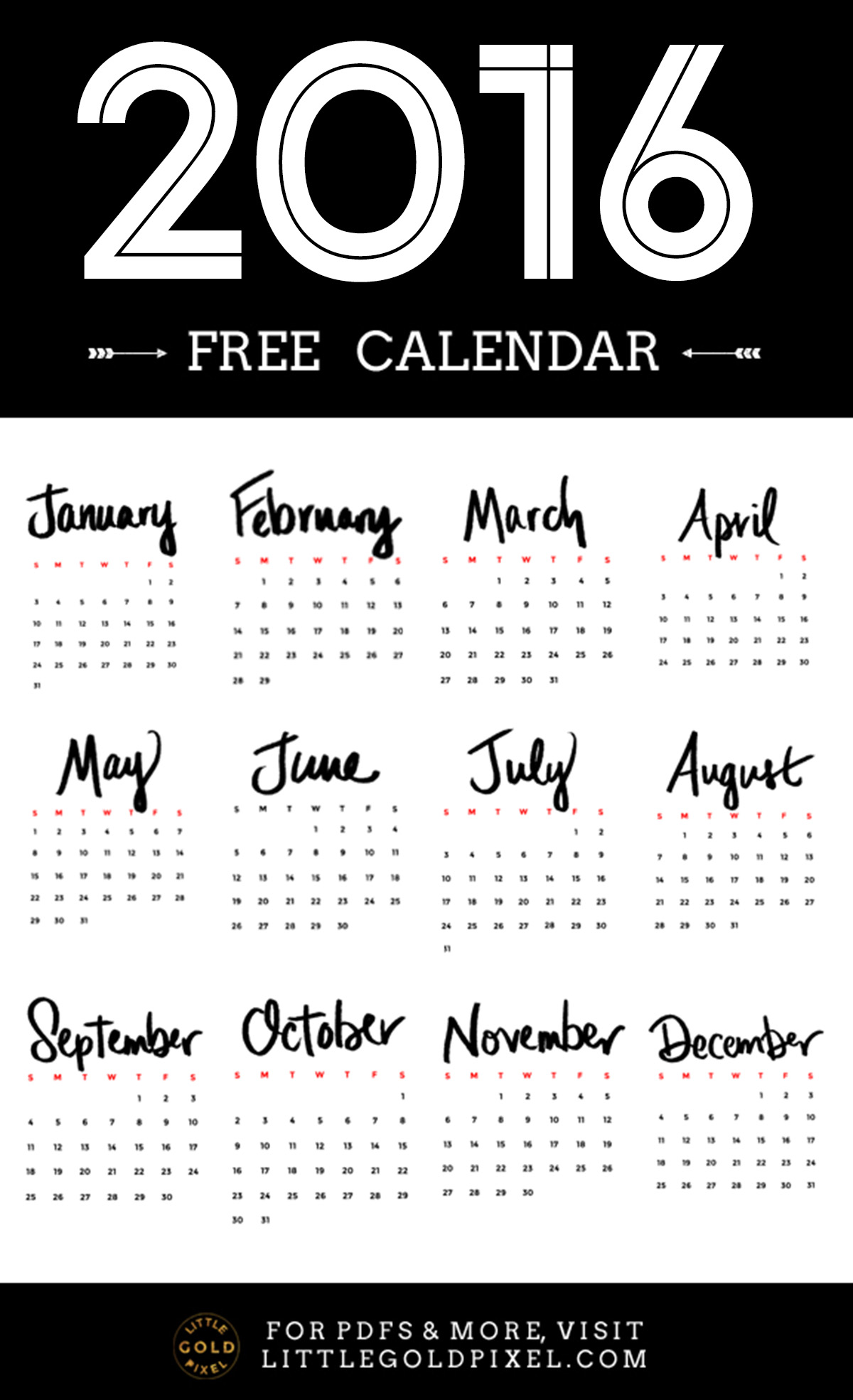 I made the mistake of telling my soon-to-be 5-year-old that her birthday is later this month. Now every morning it's "Is today my birthday?" — which is pretty much the equivalent of "Are we there yet?" on the scale of Cute –> Annoying.
To save myself from this broken-record syndrome, I located my calendar files from last year and gave them a little update.
Now tomorrow morning when Alexa wakes up, we will circle her birthday and start the countdown.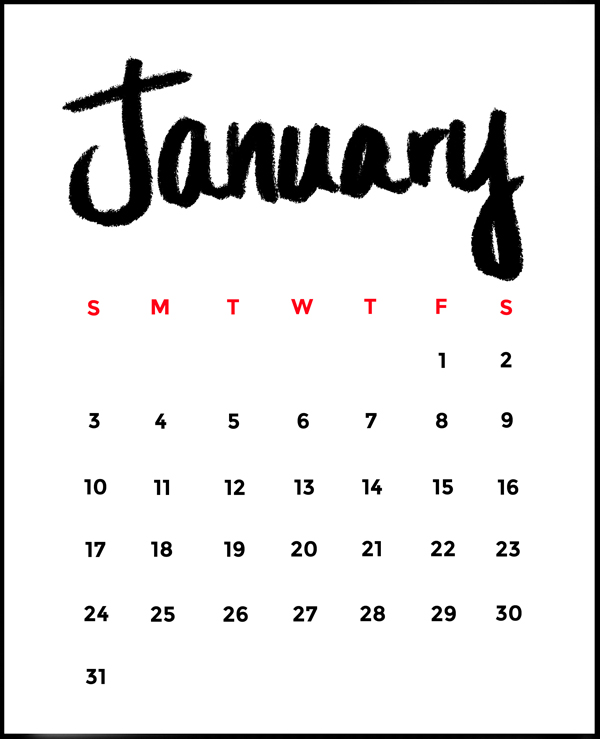 Have you ever taken cake orders from a preschooler for her birthday? They're surprisingly elaborate. I'm going to need the next three weeks to accommodate the demands for strawberry "princess" cupcakes with alternating vanilla and chocolate frosting and "soft" glitter rainbow sprinkles with a jewel on top.
You may not get one of these ah-maz-ing cupcakes, but the good news my friends is that I'm sharing the printable calendars for free again this year!
Free Minimalist 2016 Printable Calendar
High-res PDF includes each month in 8×10 format, easy to print on 8.5×11 paper.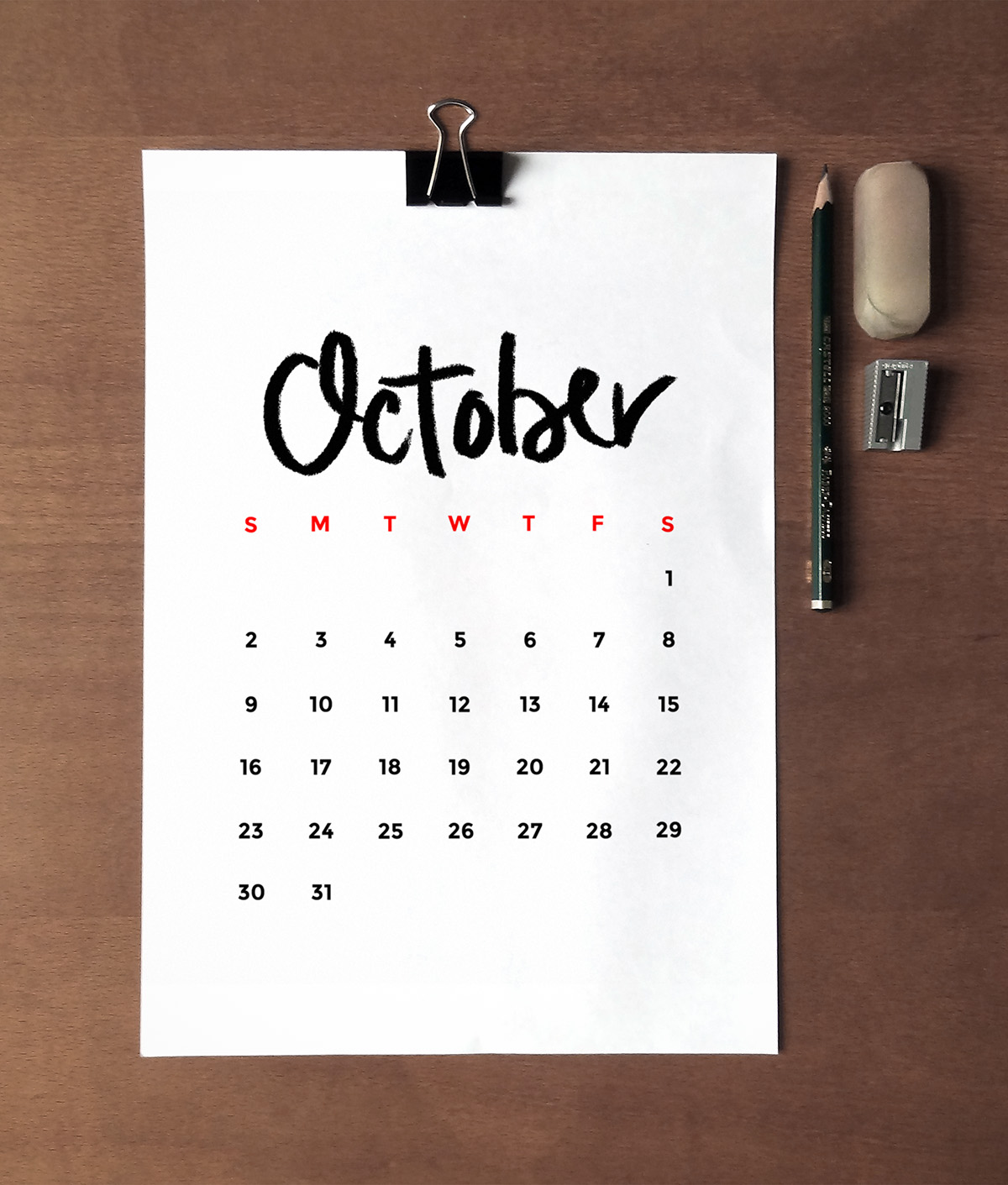 THE FINE PRINT: As always, play nice. For personal use only. Share with friends. Tag @littlegoldpixel on Instagram so I can see how you're using your calendar!
P.S. More freebies!