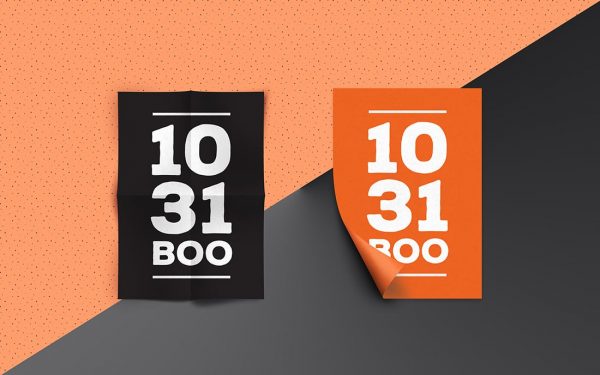 Today I did something I haven't done in a while. I created a free printable for you — a Halloween printable. It's super minimal and subtle. Something that makes me smile a little when I look at it.
I have to say, it feels crazy that it's halfway through October and I haven't even opened my Halloween box. I have no clue what I'm going to "go as." And I haven't even thought about going to the pumpkin patch yet.
Vince: What is it about the month of October?
Barney: I dunno. The pressure of Halloween? You never know what to go as!
– My Blue Heaven
Some seasons are busier than others. This is one of those seasons. But still, it's annoying because Halloween is one of my favorite holidays. October is one of my favorite months! (See my archives for confirmation.)
If it wasn't for the Rainbow Dash costume that I've been tracking cross-country for the past two weeks with a child asking about its whereabouts every single day, I wouldn't even know Halloween were coming.
This weekend, I plan to pull an all-nighter watching scary movies. If that doesn't put me in the spirit, nothing will!
How do you get in the mood for Halloween? And what are you going as?
Halloween Minimal Free Art Printable
Art is high-res 8.5×11 PDFs. For personal use only.
Tools used: Nexa Rust Sans Black, Illustrator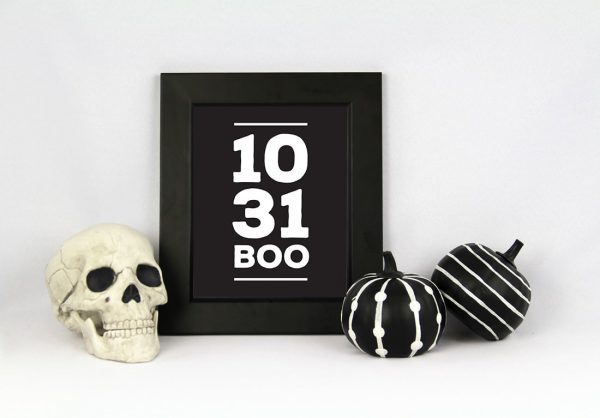 Download Black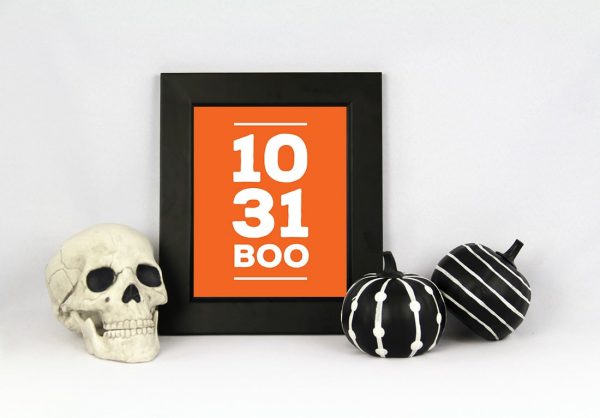 Download Orange
Bookmark for later: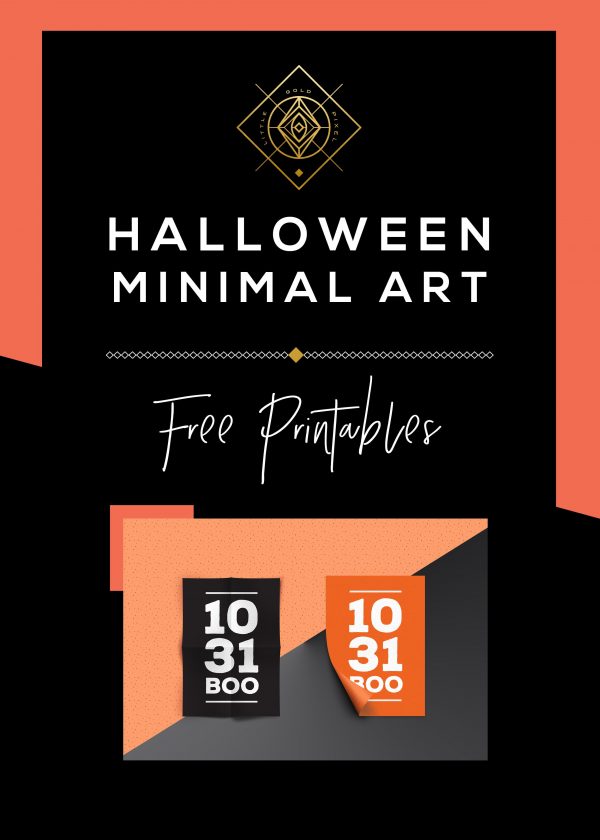 P.S. Check out my Halloween tips/tricks page, full of roundups and fun.