Frame Game is an occasional series in which I take readers' gallery wall requests and find art that fits their personalities. Click here to see past Frame Games.
Today's wall was inspired by Shay, who is looking for ways to bring some pastel elegance into her bedroom.
Her key words:
"Simple, elegant, pastel colours. Unusual images, vintage."
Some of the specific loves she mentioned were J.K. Rowling and Back to the Future.
Pretty in Pastel Gallery Wall for an Elegant Bedroom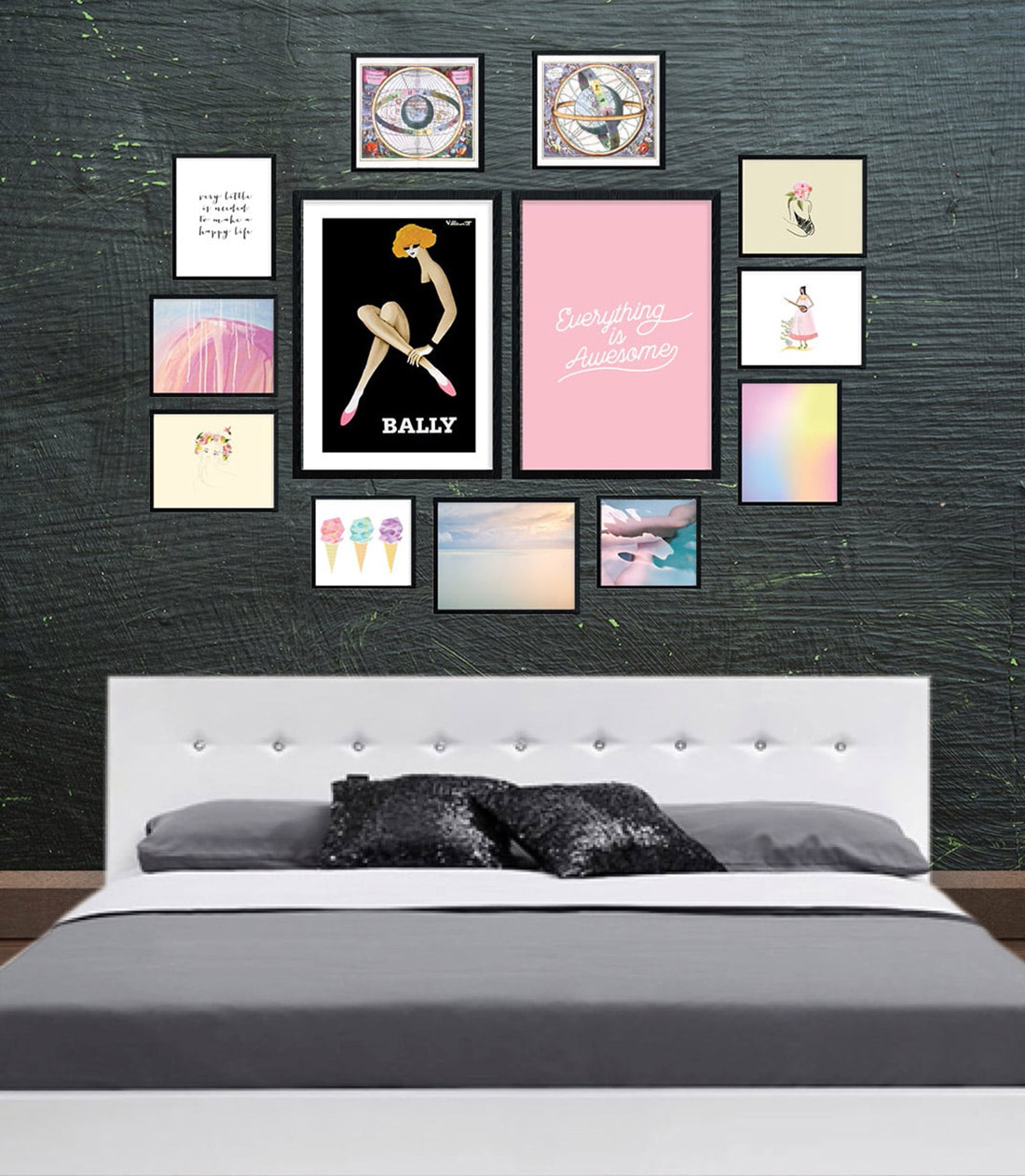 Shay's request was a little on the minimal side, which ultimately jives with the rest of her keywords (simple, elegant).
She did give me a link to her Tumblr, which I promptly spent an hour scrolling through and chuckling at the memes. It's always helpful to see a peek of the personality of the person I'm working with. Pinterest, Tumblr, Instagram — send me your links so I can pick up on your vibes.
Soft colors and simple imagery with a kick of vintage – that's what I went for. With just enough black thrown in to be sassy. You gotta have the sass.
To download these printables, click on the links below the roundup to go to the original download pages.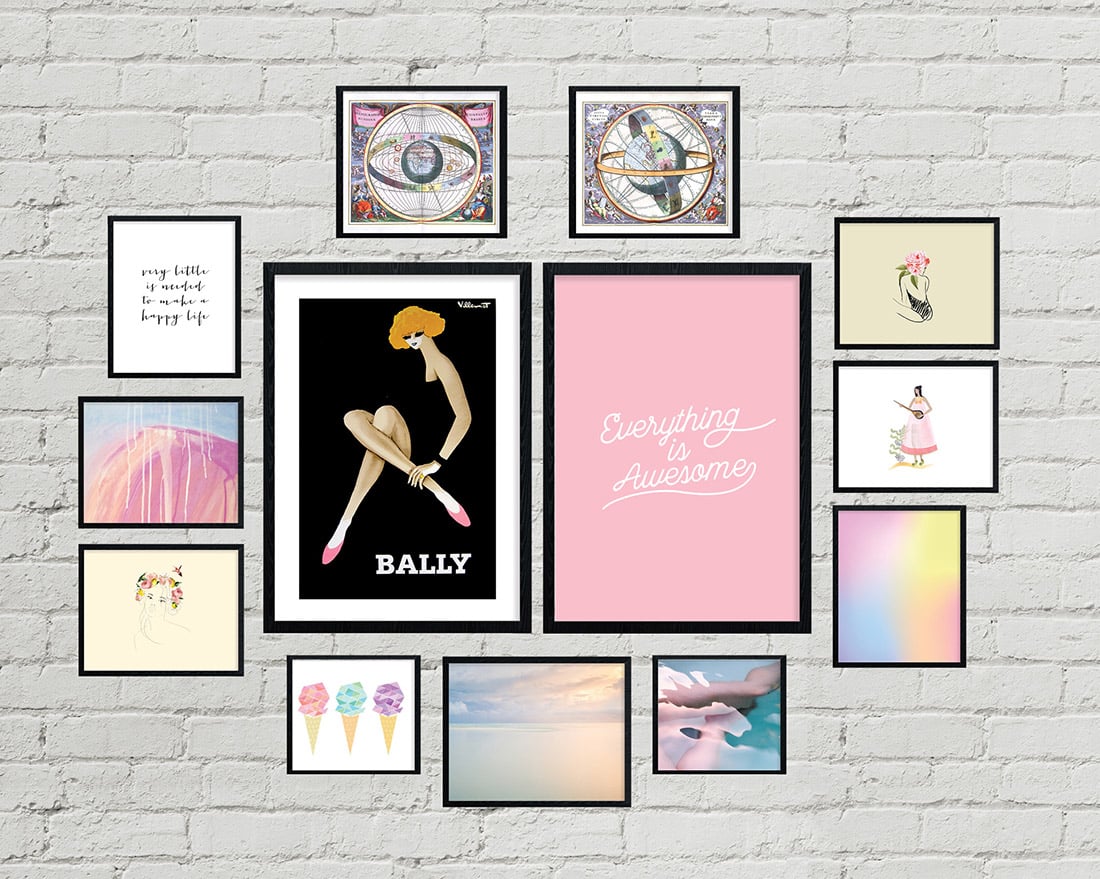 Very Little Is Needed to Make a Happy Life • Abstract Pastel • The Summer Lady • Vintage Astronomy Prints (2) • Bally poster • Geometric Ice Cream Cones • Calm Ocean Photo • Hot Tub Photo • Everything is Awesome poster • Flowers on Her Hair • Musician • Changing Skies Gradient Paper
If You Wanna Splurge
Sometimes, no matter how long you search for the perfect free printable (hey, it might still be out there!), there comes a time in every curator's life when you simply must pay for good, quality art. Please do. I believe in supporting artists!
This is what I'd buy for Shay. I really wanted to work in some Harry Potter or Back to the Future art for her, but I was coming up short. If you're willing to spend a few bucks, though, worlds of possibility open up. Take a look at "This is Heavy" by Jade Jones and the Harry Potter Patronus Charm by Digital Print Charlie, both of which would fit perfectly into the color scheme of the gallery wall I created above.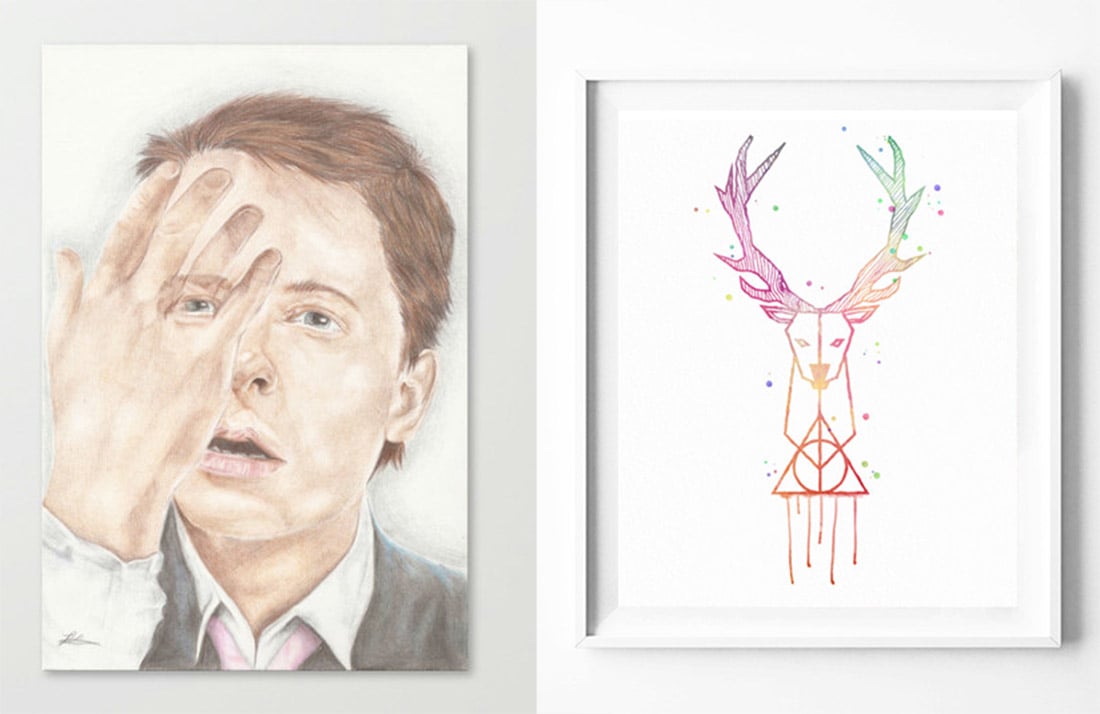 Interested in being featured on the Frame Game?
Sorry, the wait list for the Frame Game is so long that I'm no longer accepting submissions for free gallery walls.
Find out about my gallery wall consultation packages. They're similar to Frame Game but go waaaaay above and beyond, measuring down to the inch and giving you a solid plan for executing your very own, personalized gallery wall.
Check out my packages:
Feel free to contact me for any custom needs.
---
P.S. The frames featured in this post are mockups. Check the individual download pages for details on ideal image size. Want to print something huge but it's sized at 8x10? Consider a larger frame with a mat. (Example here.)
---