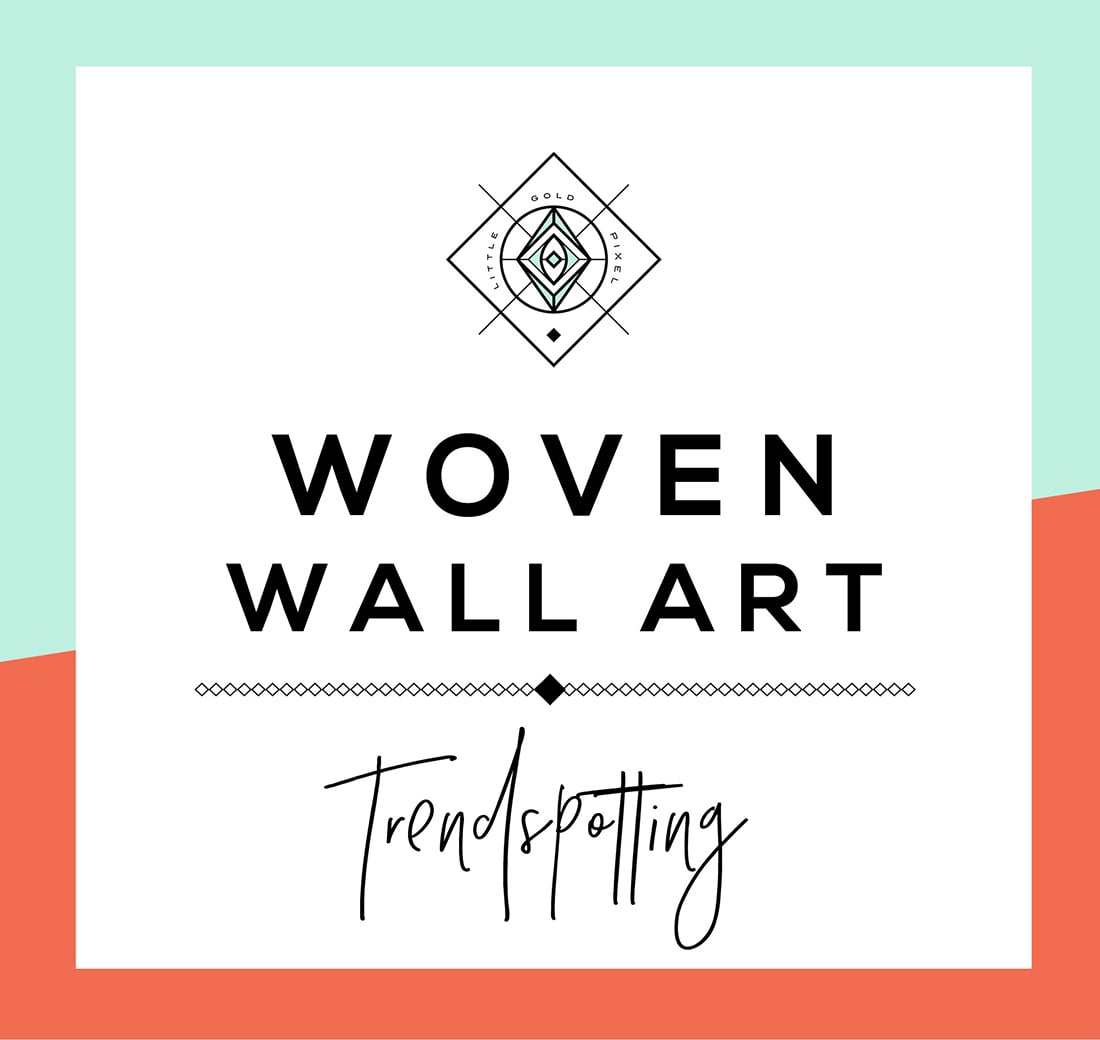 The artwork that worked in our old bedroom doesn't work in our new bedroom. This is a good thing, mostly. Here, we have vaulted ceilings that make our space light and bright, less like the dungeon we previously suffered.
The empty wall over our bed has been giving me pause. What to put there? What will feel cozy and yet still maintain the lightness of our new space?
I've been considering several ideas, including tapestries and large coastal prints, as is my specialty.
But then, subconsciously almost, I started collecting images of macrame and woven wall art. It is, of course, somewhat trendy, but I think that speaks to a wide need for coziness right now. Hygge is definitely having its moment.
Want to take a peek inside my virtual shopping cart? I have a lot of choosing to do.
Woven Wall Art & Where to Find It
My favorite artists have Etsy shops. If you go and search for "macrame wall hanging," you will easily fall into a rabbit hole of awesomeness. Large stores that have an online selection include Urban Outfitters, Anthropologie and West Elm.
Click on the links beneath the images to buy the wall hangings.
L-R, top to bottom: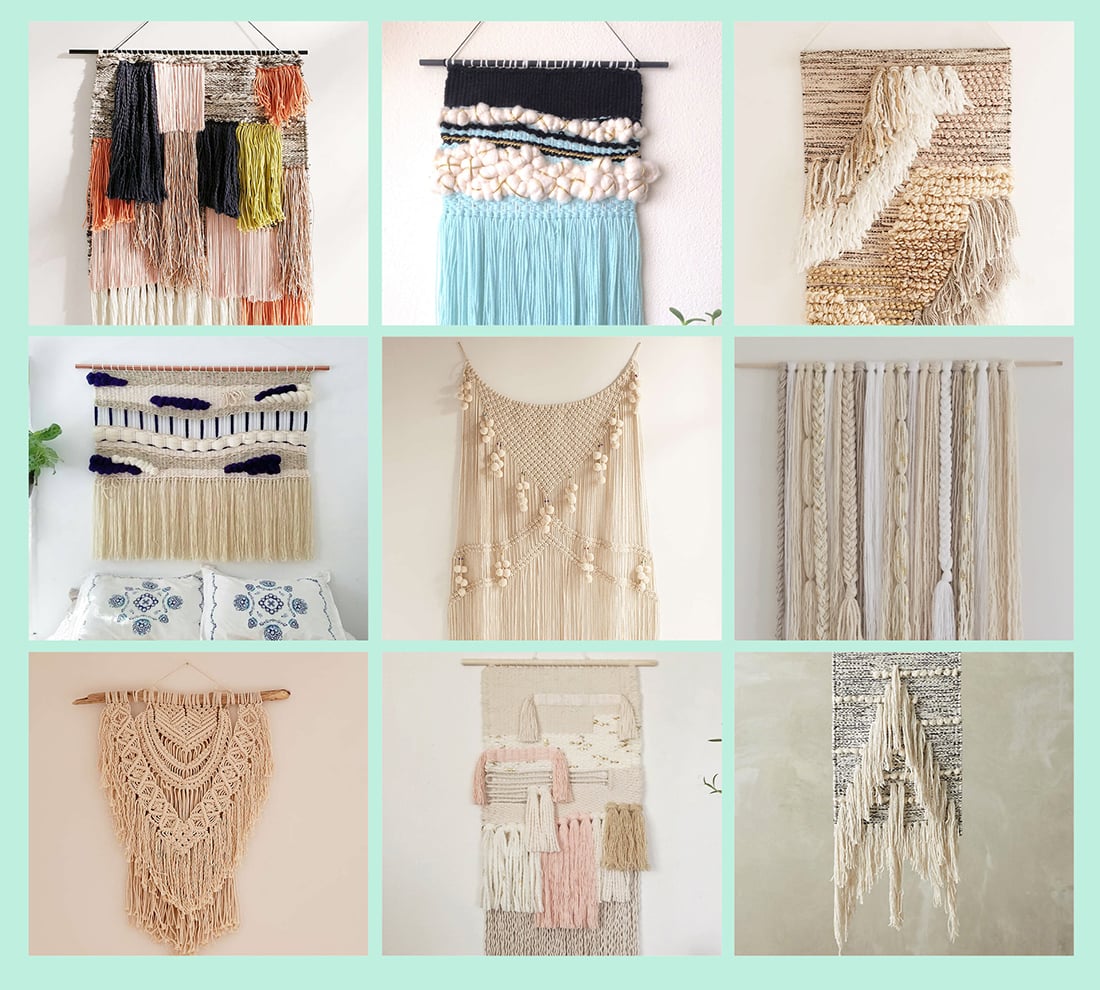 L-R, top to bottom: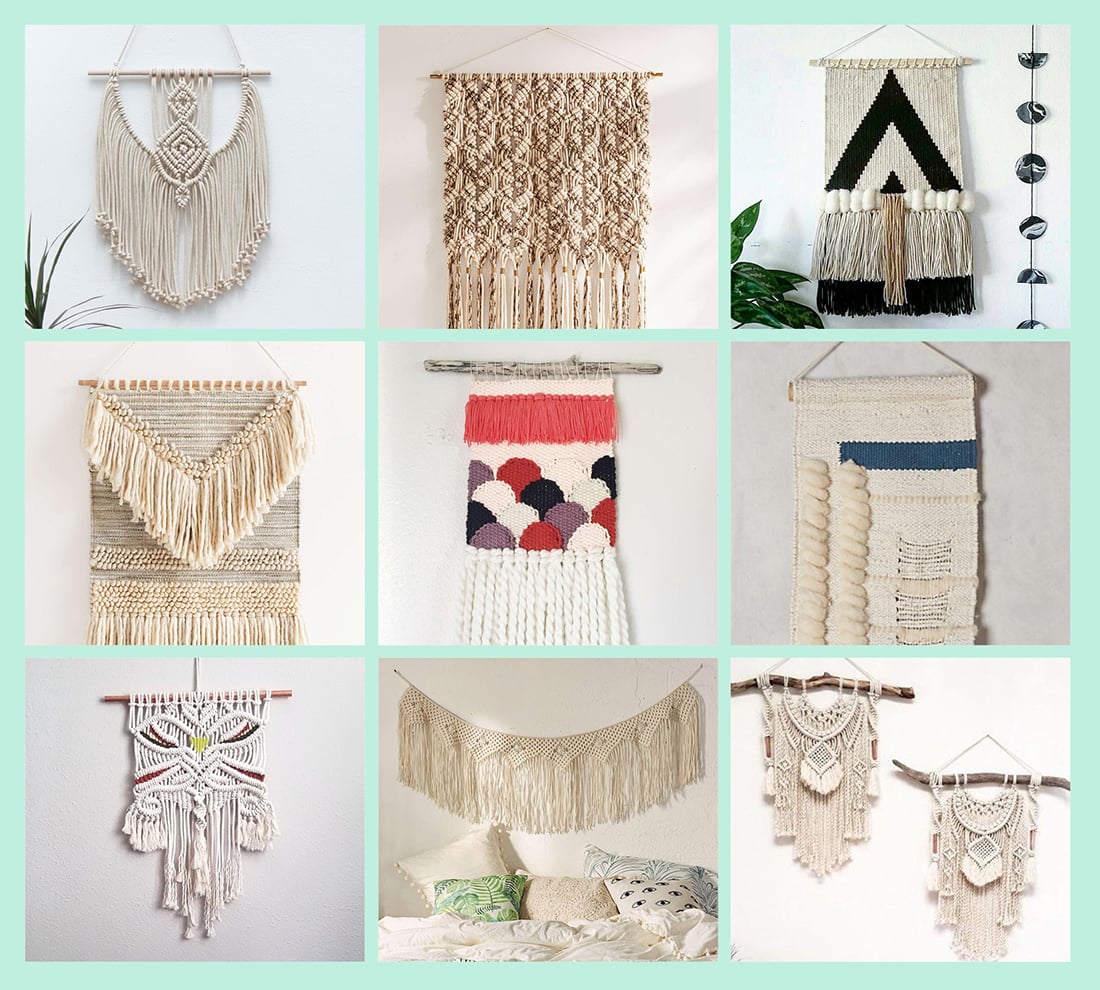 L-R, top to bottom:
Bookmark for later: